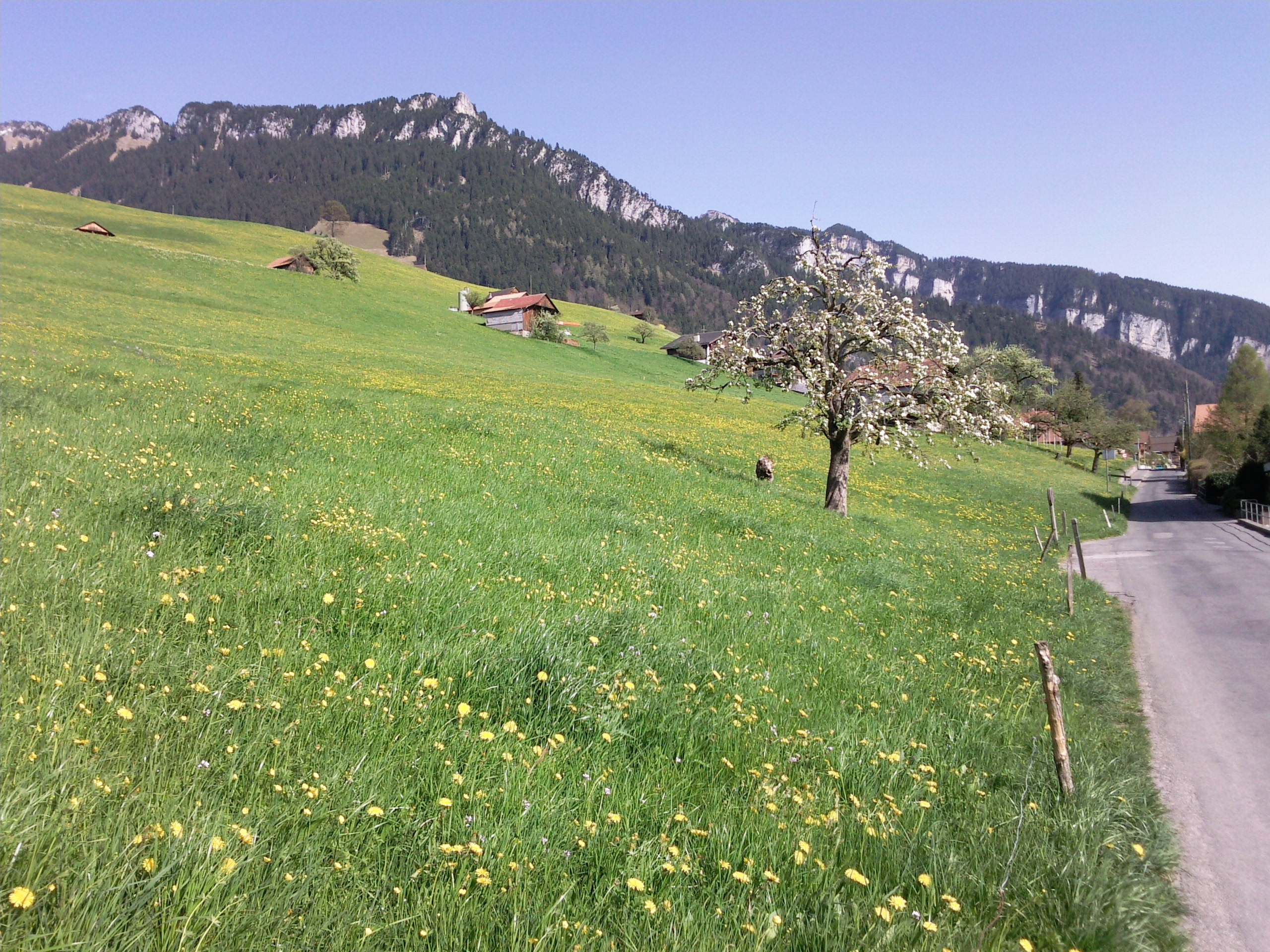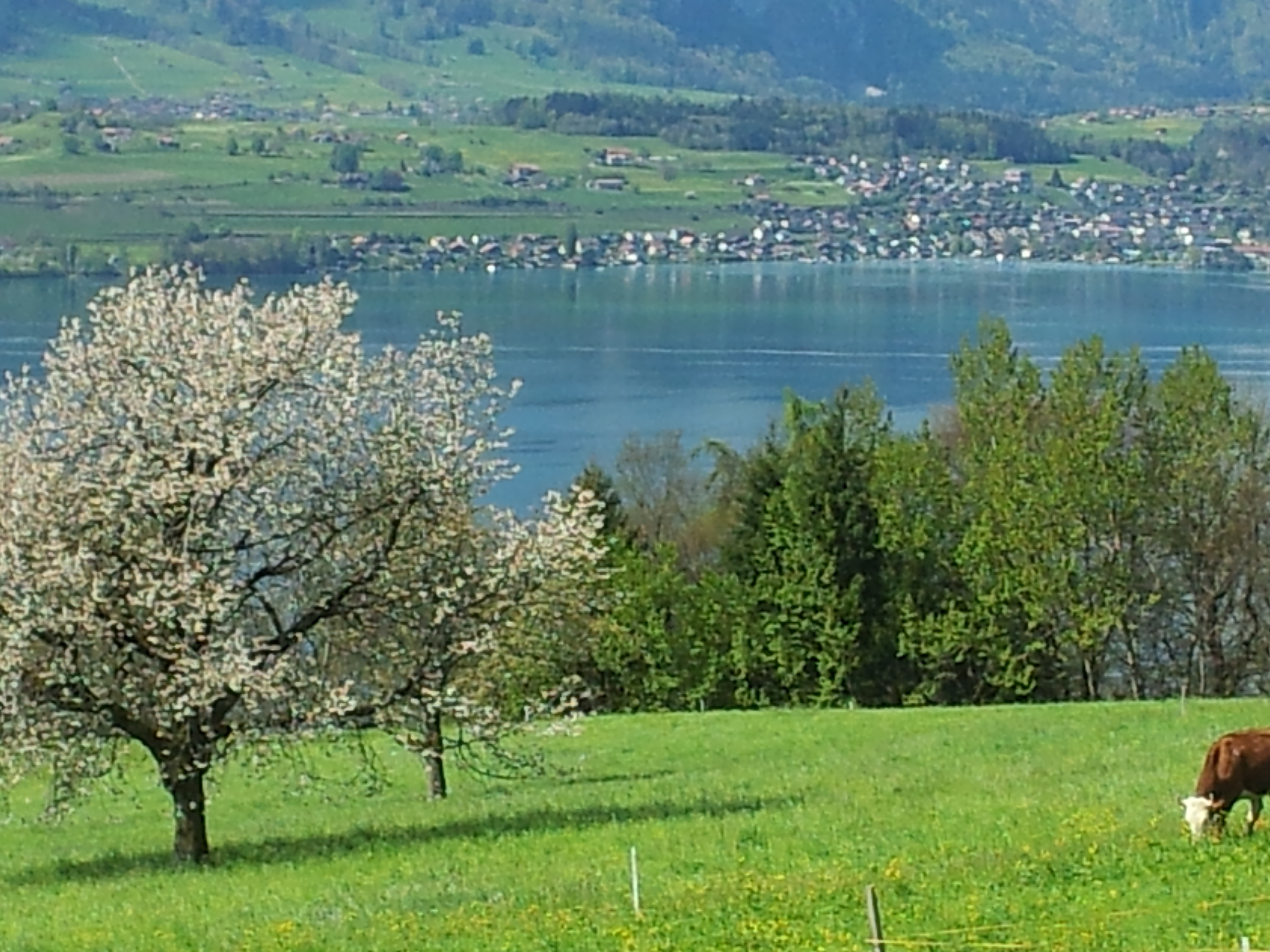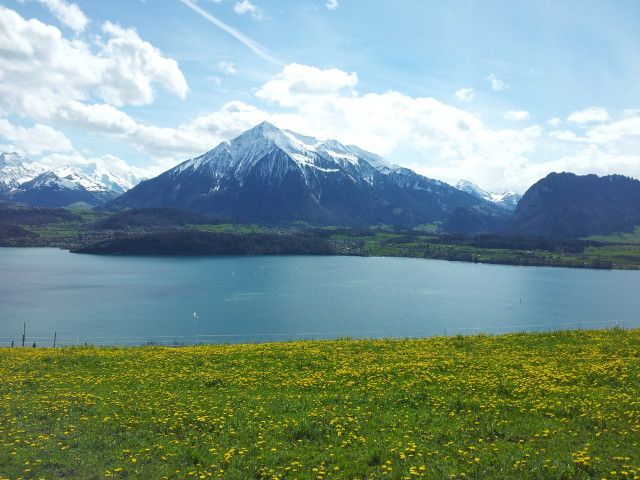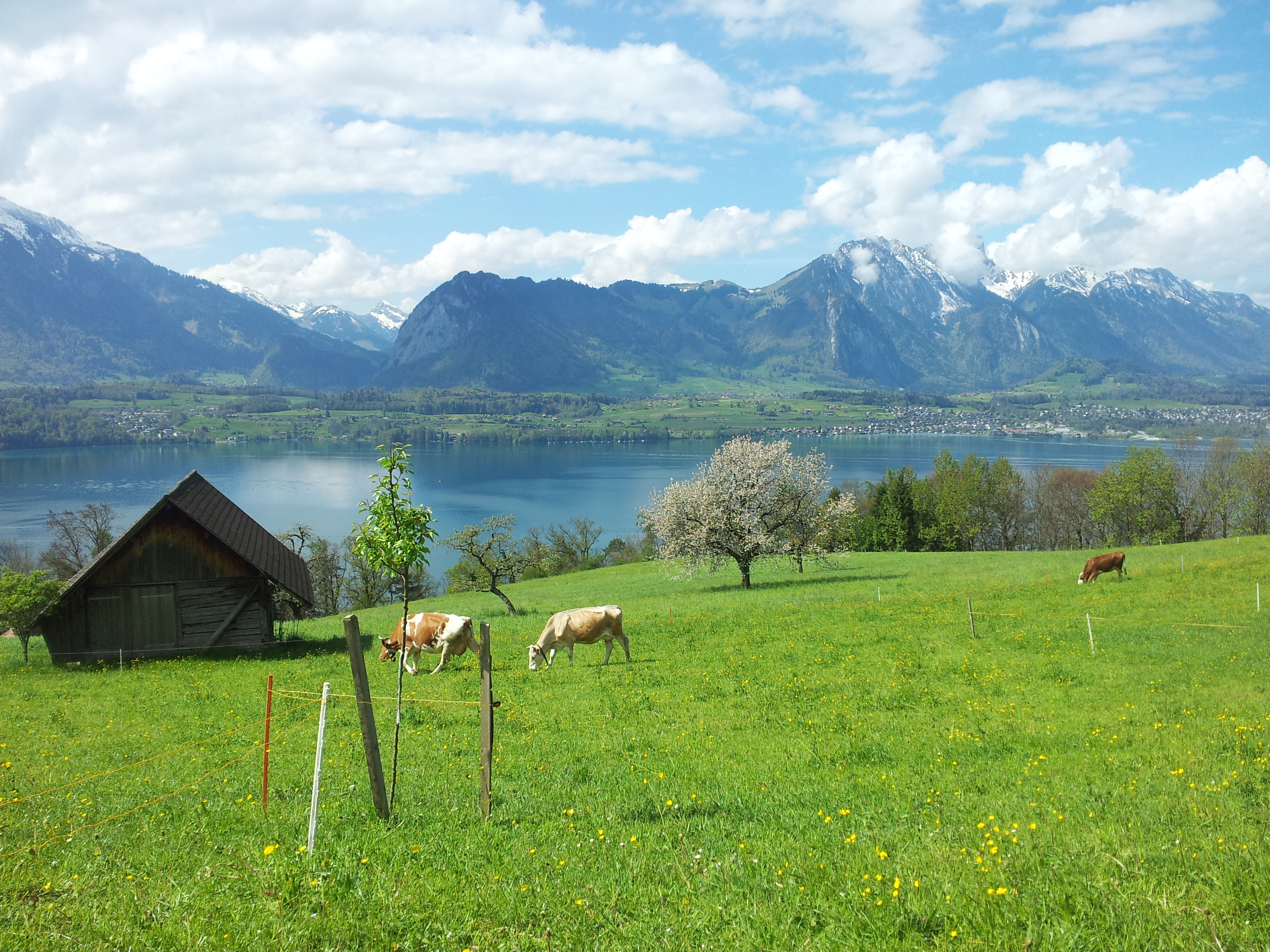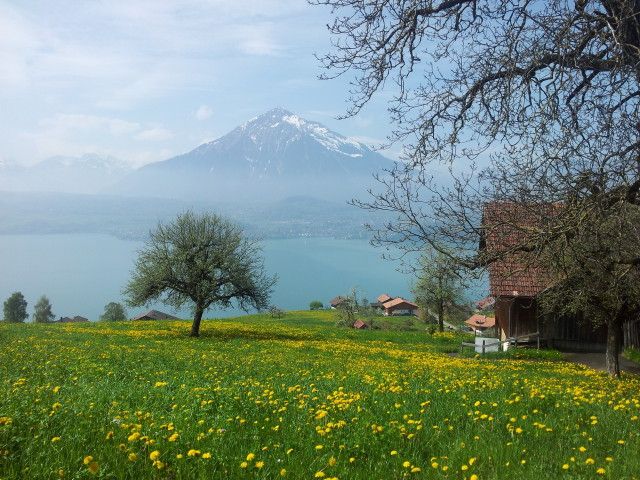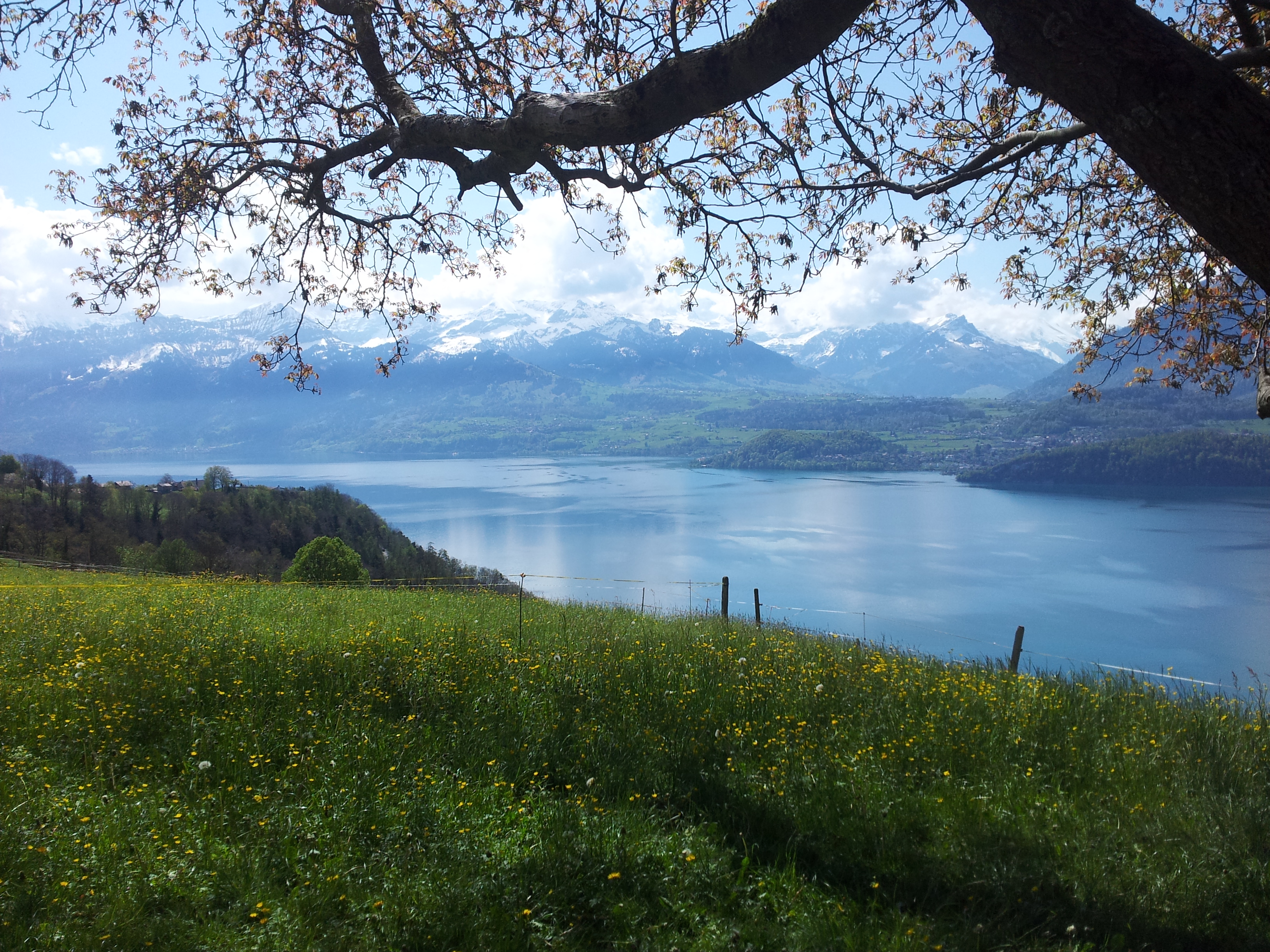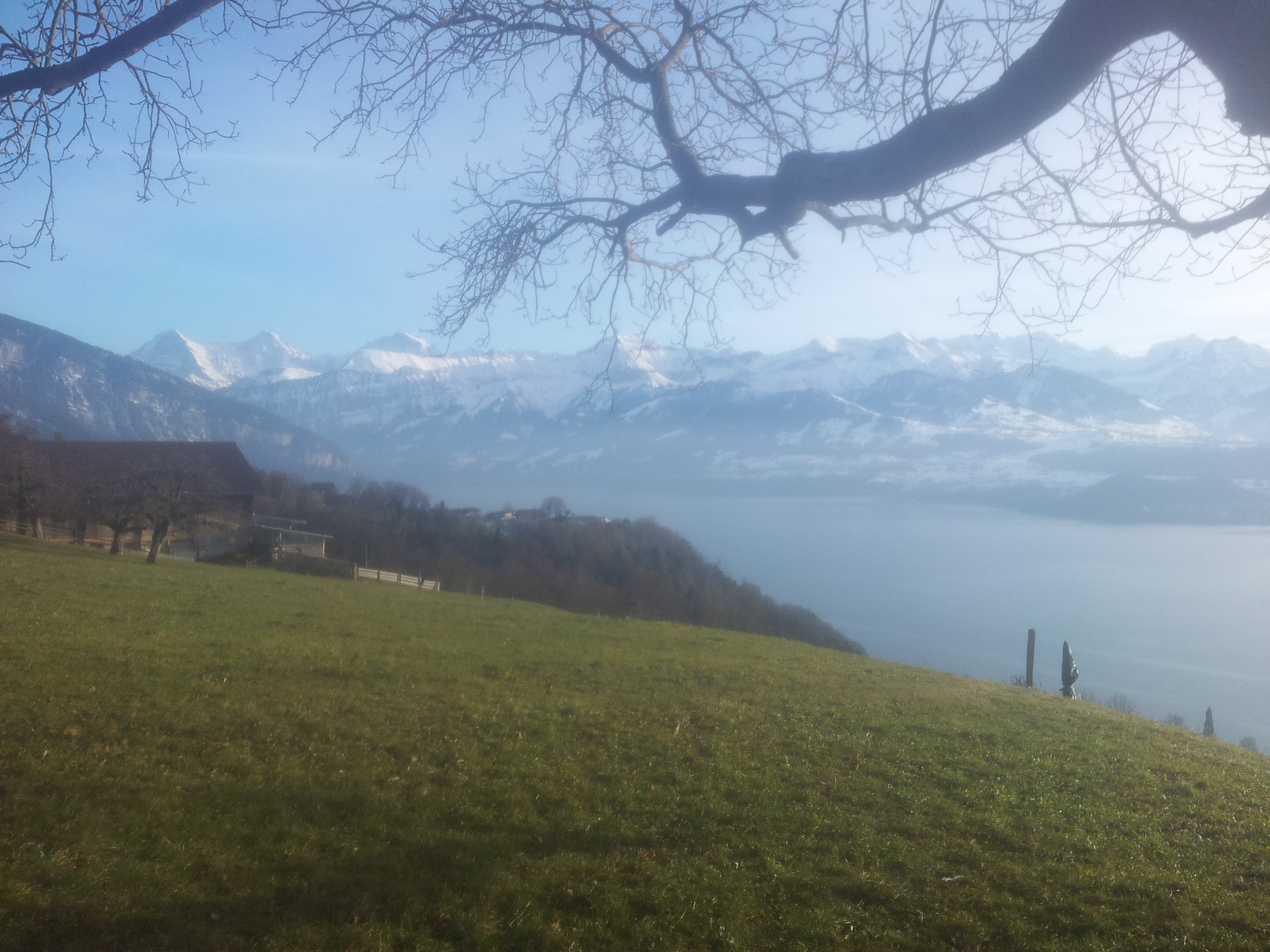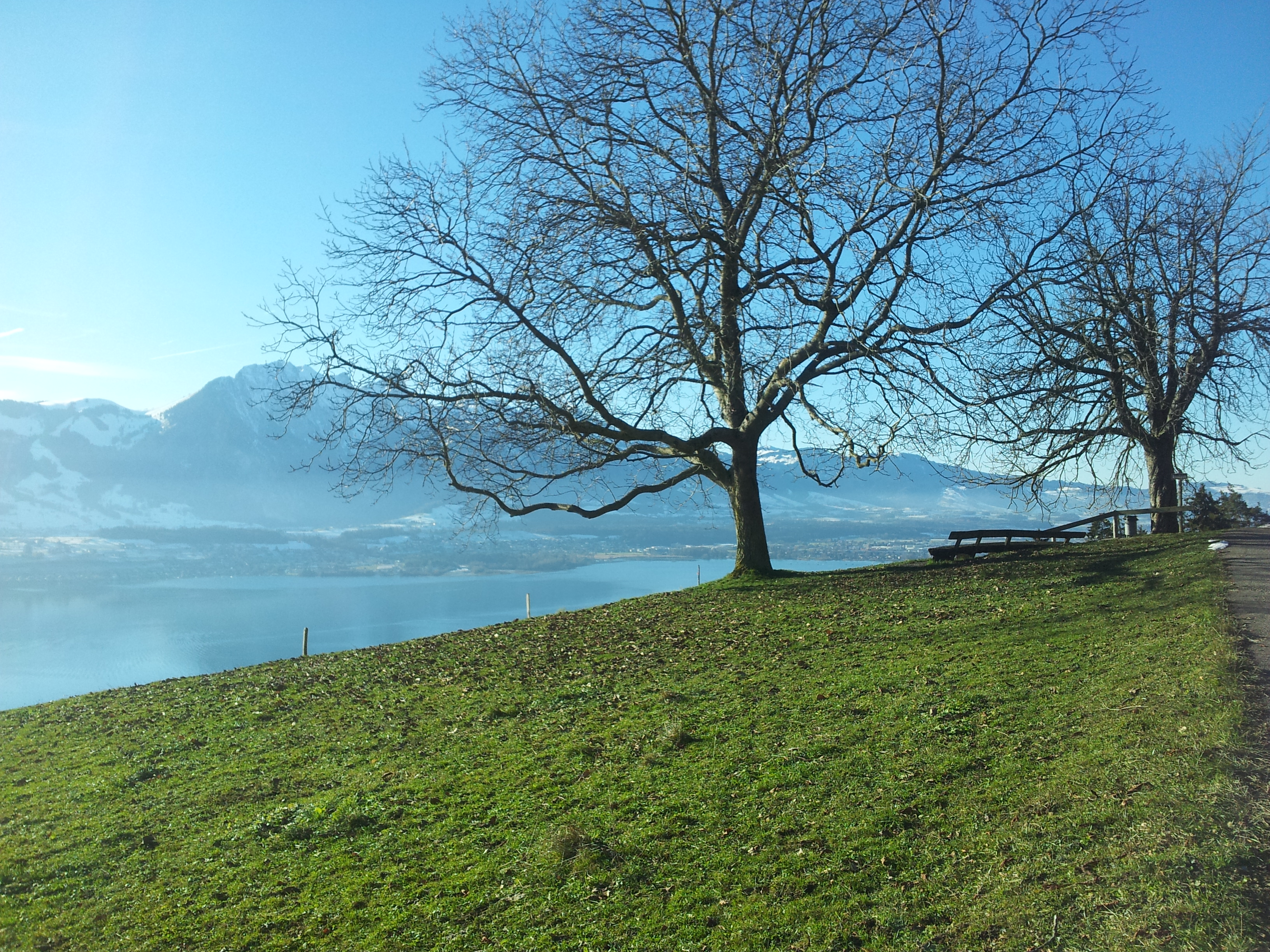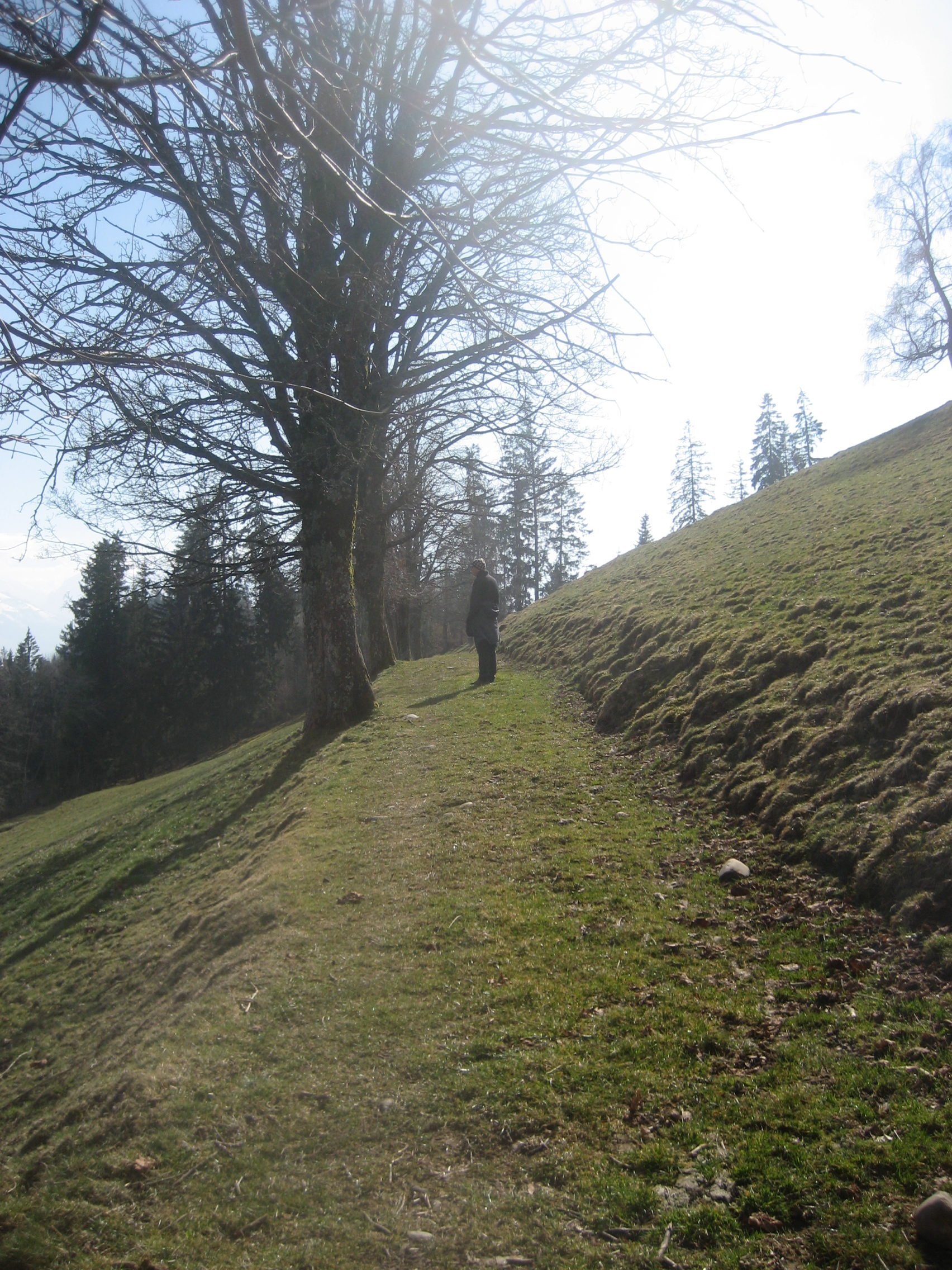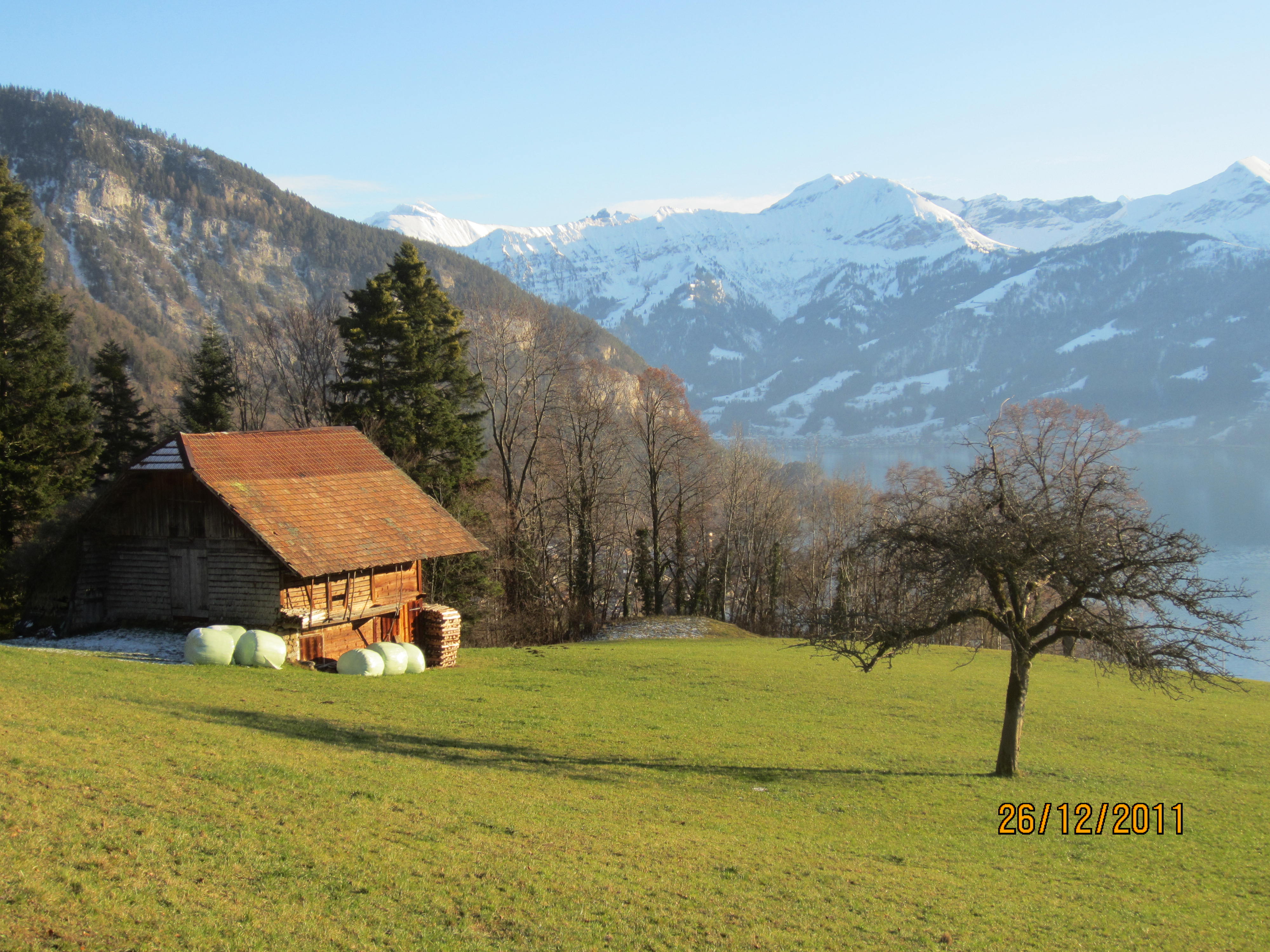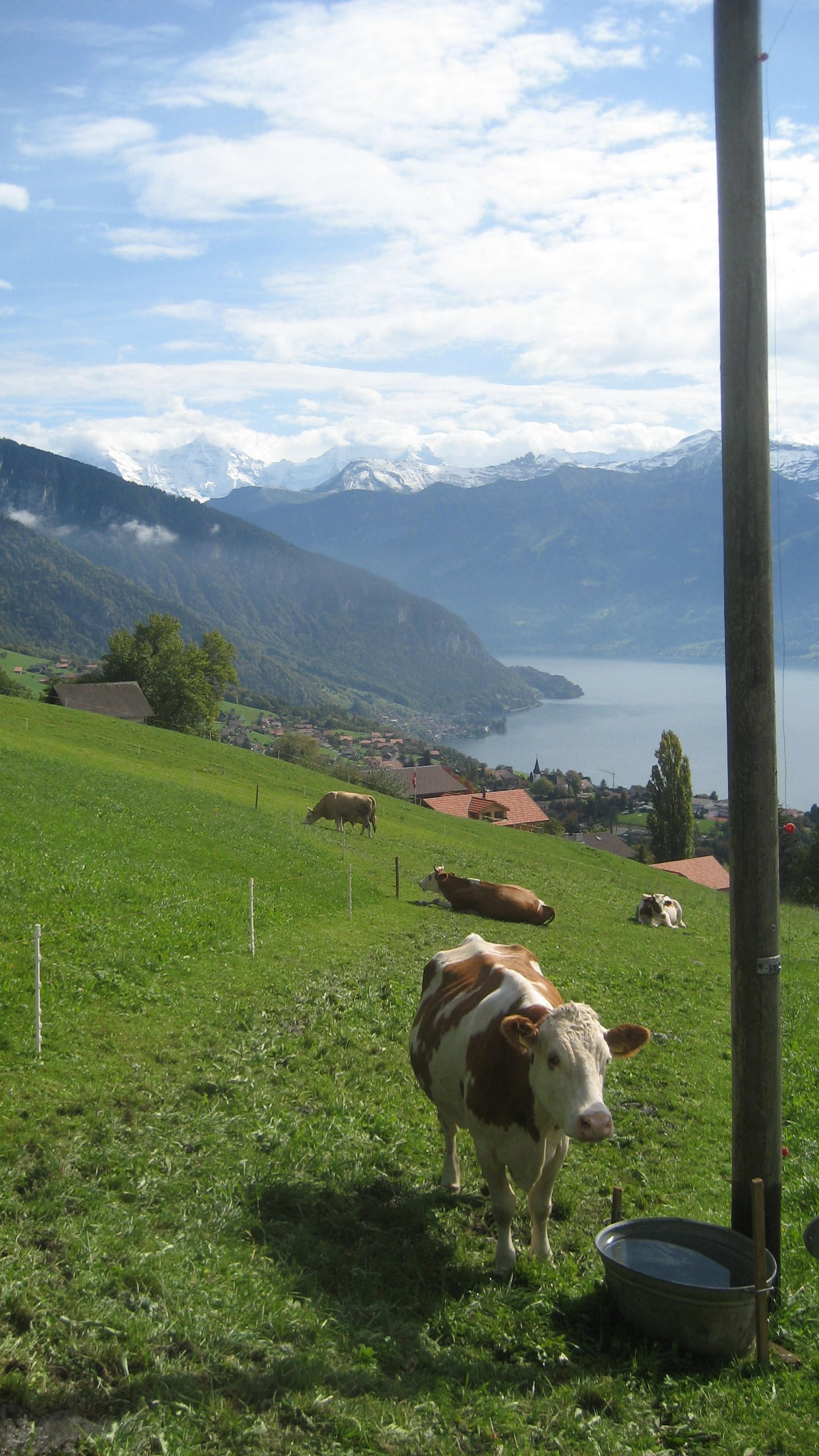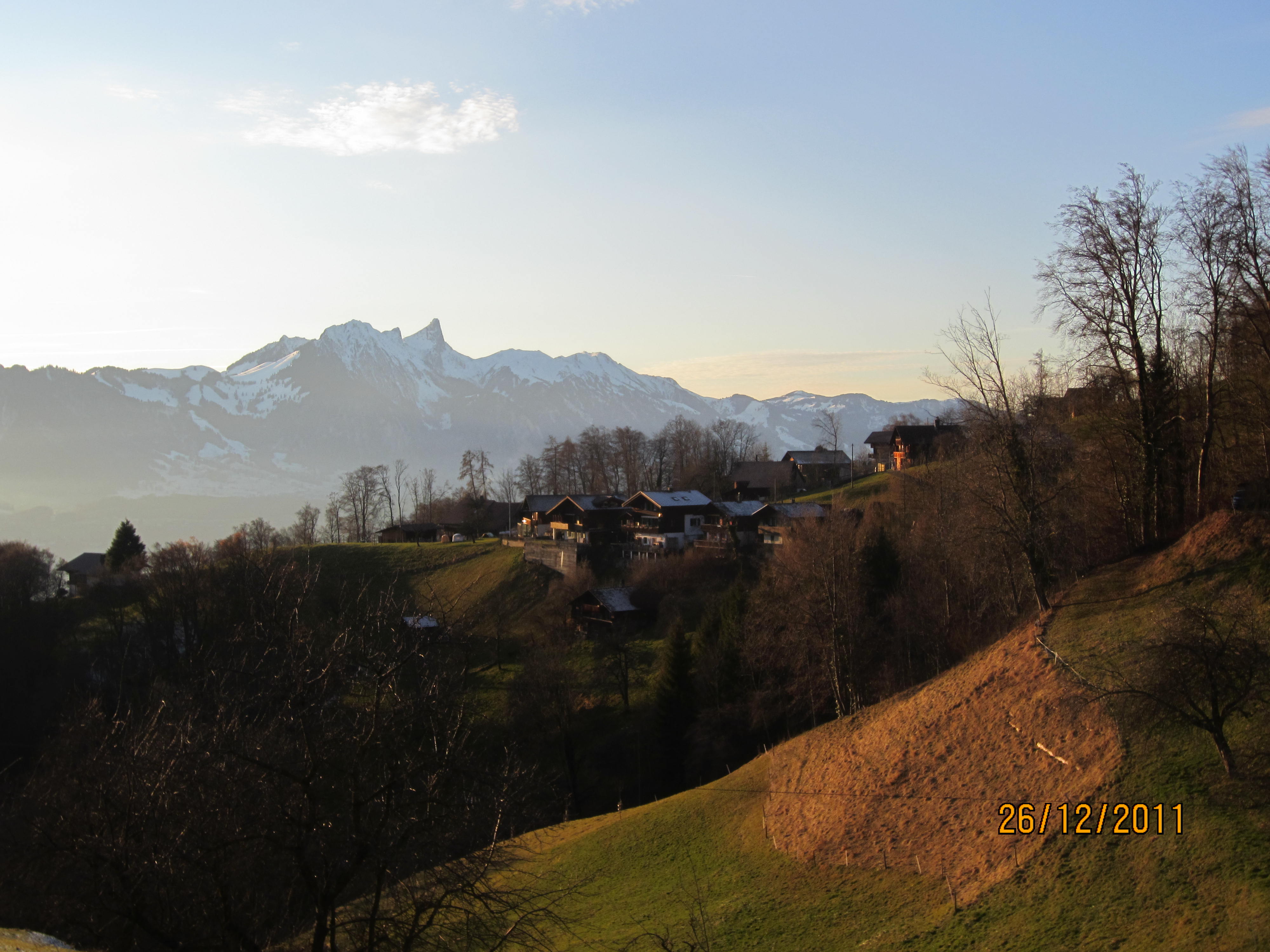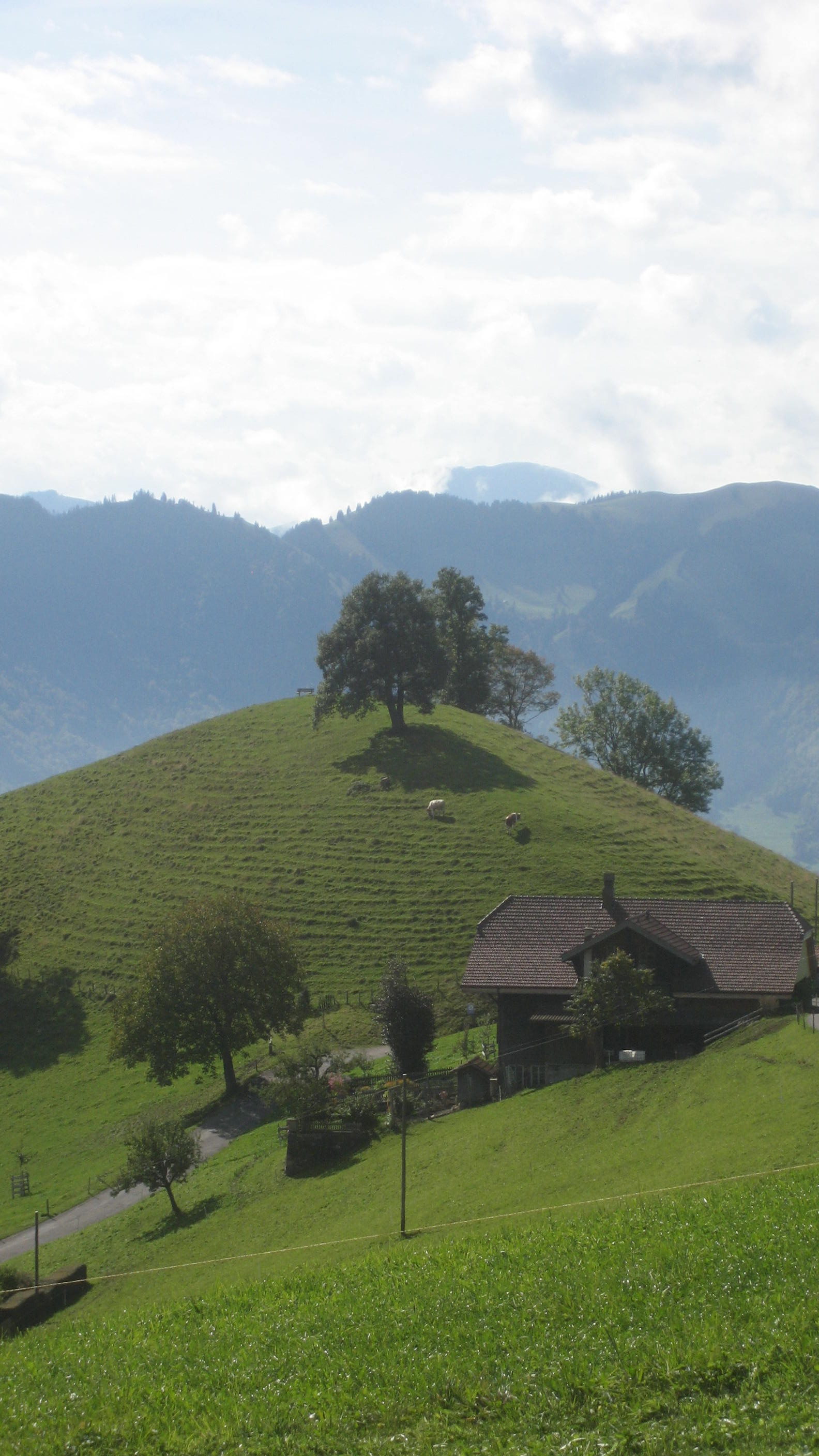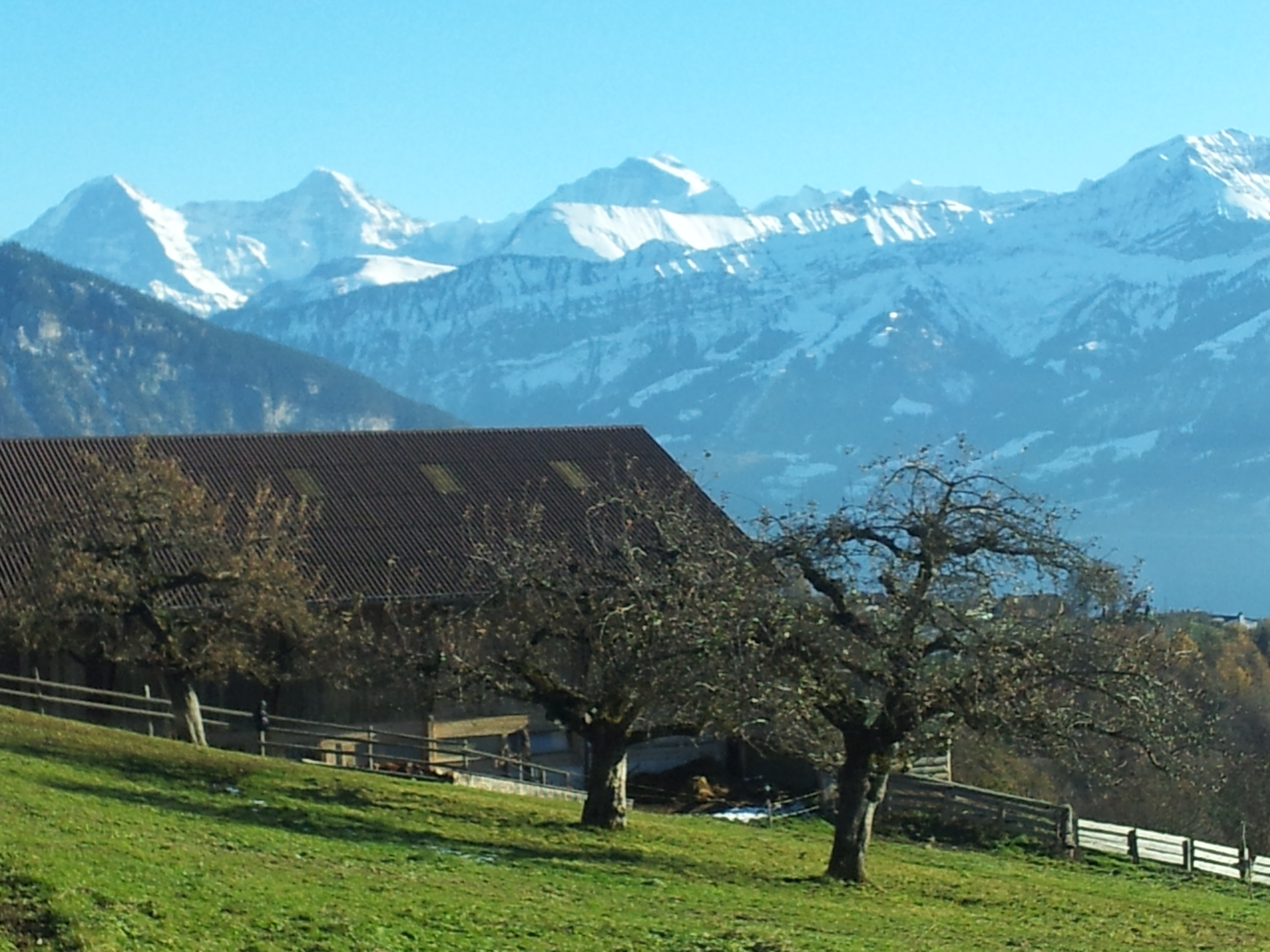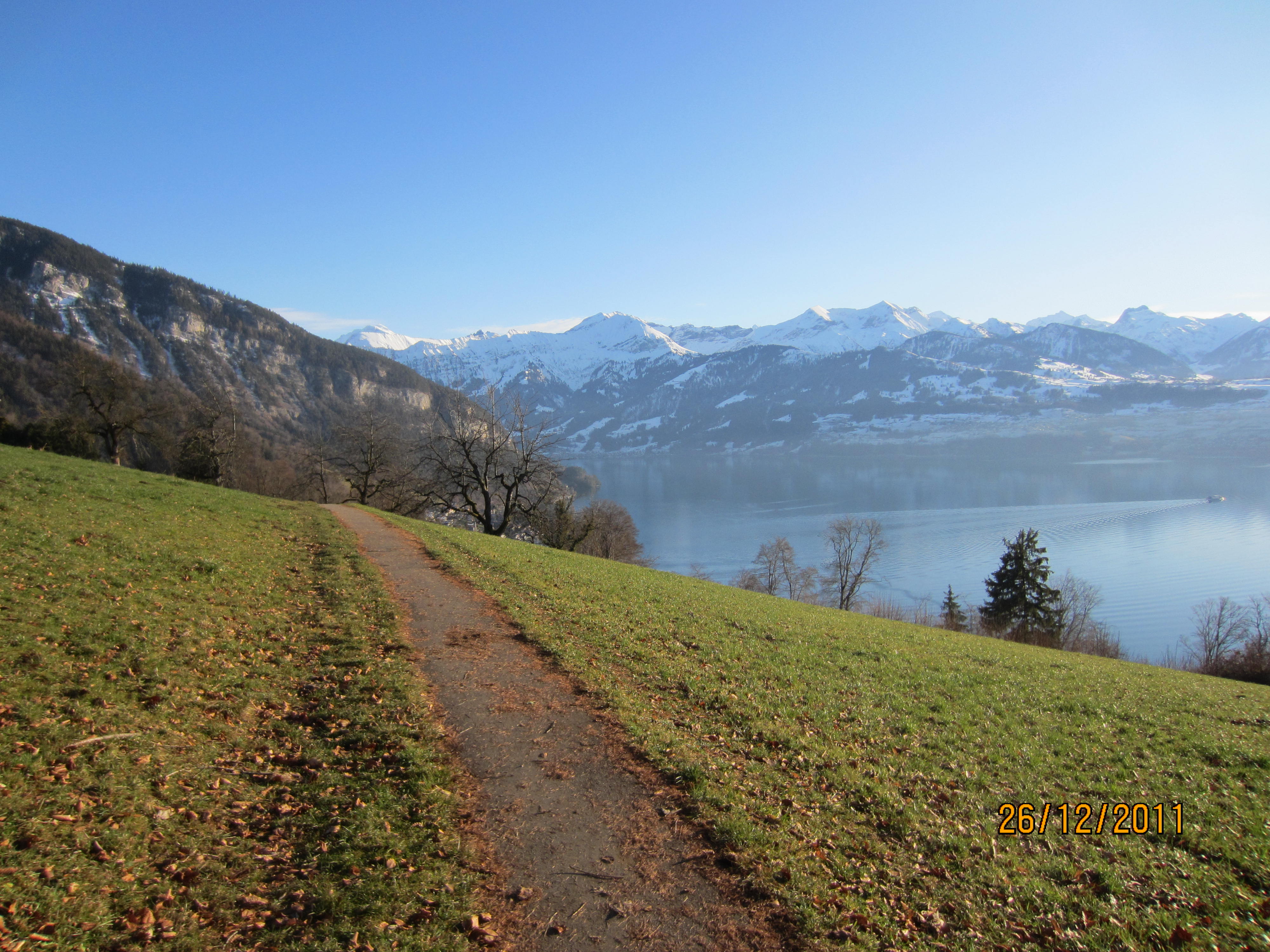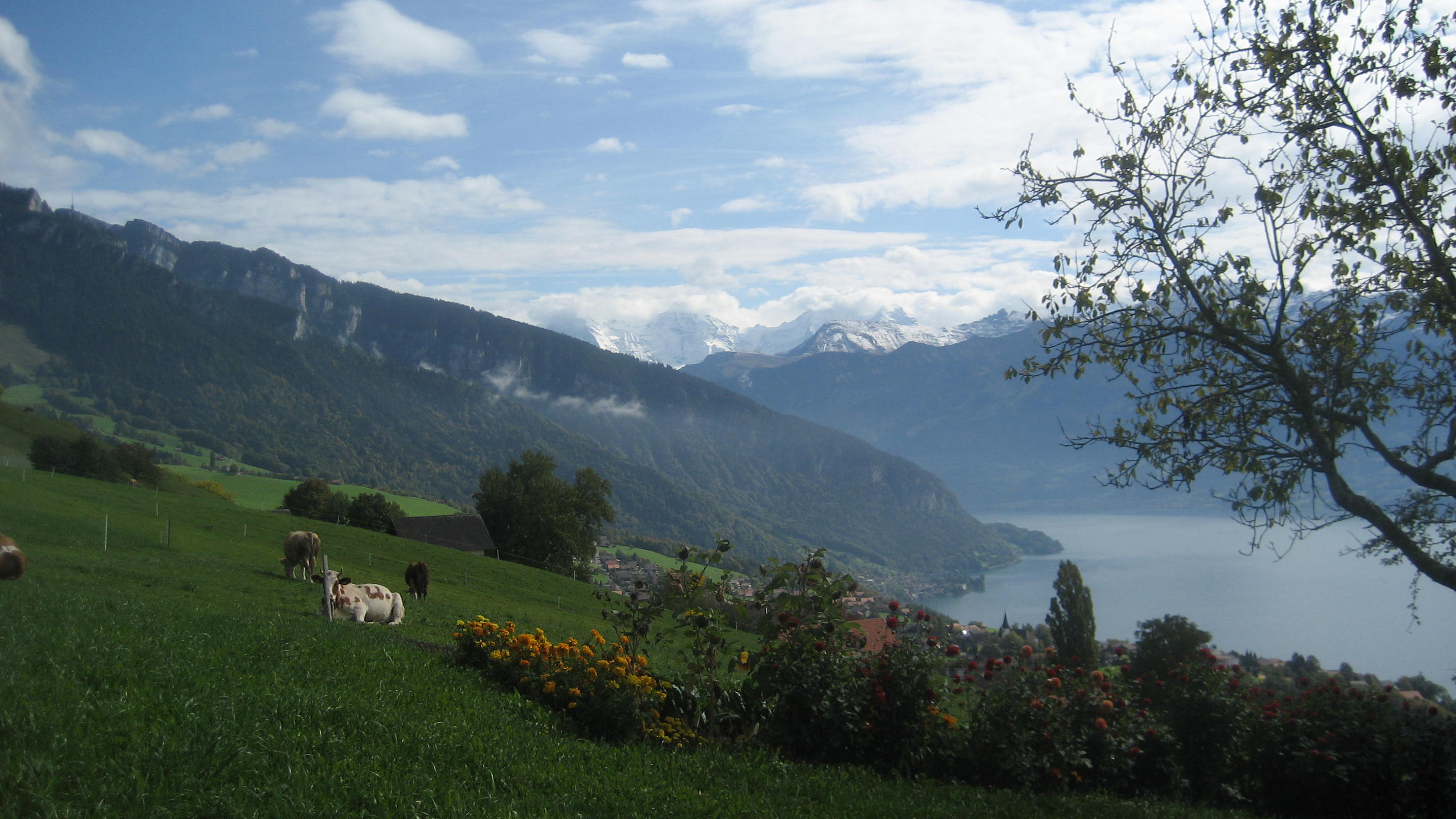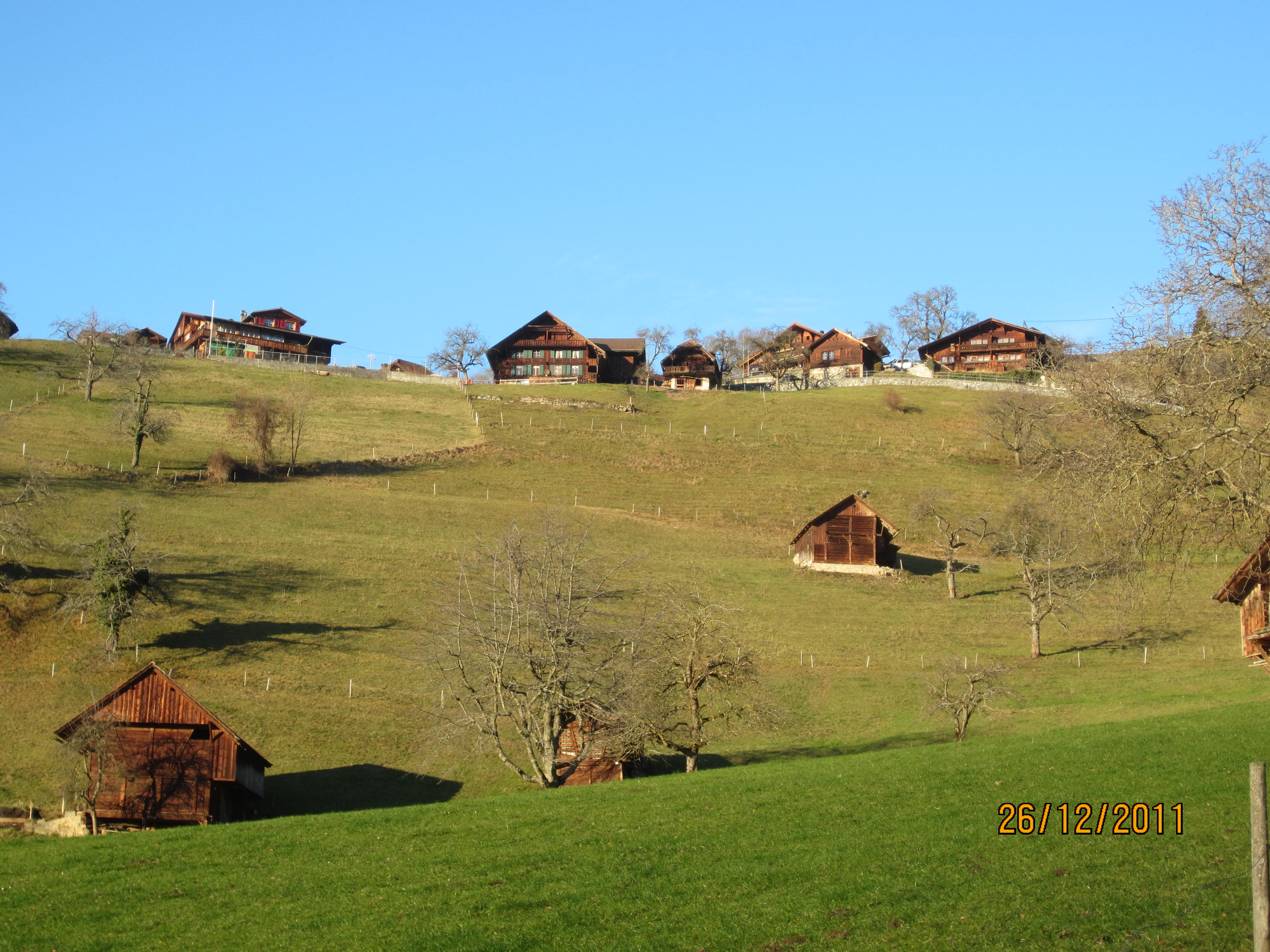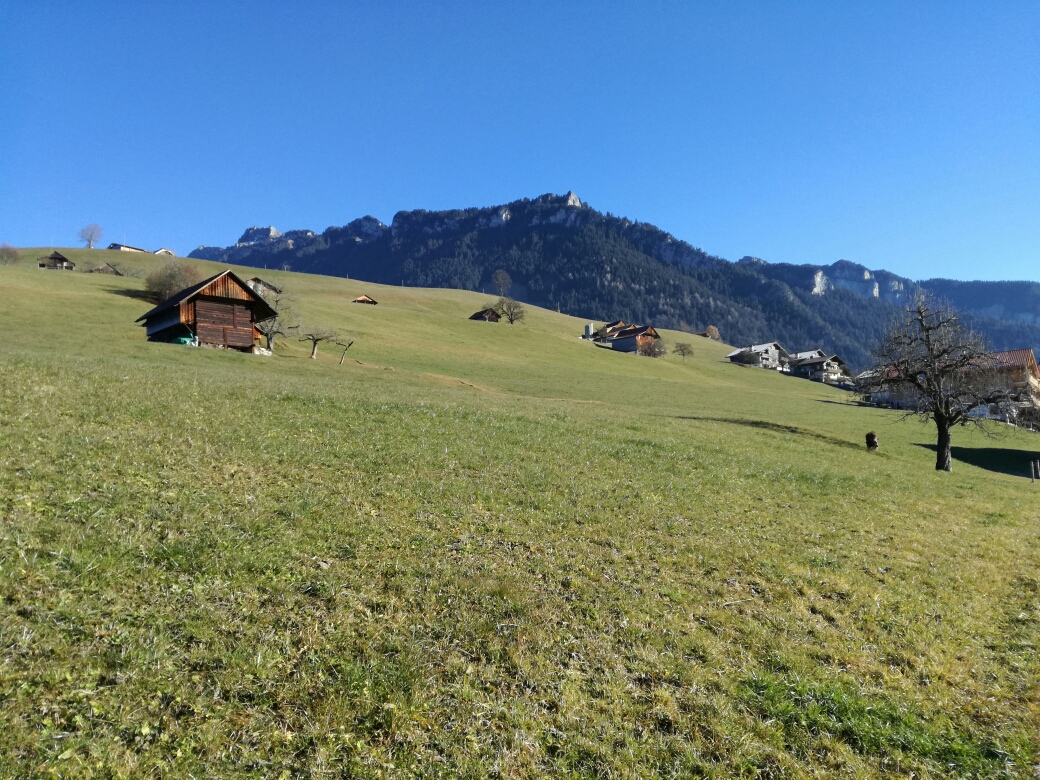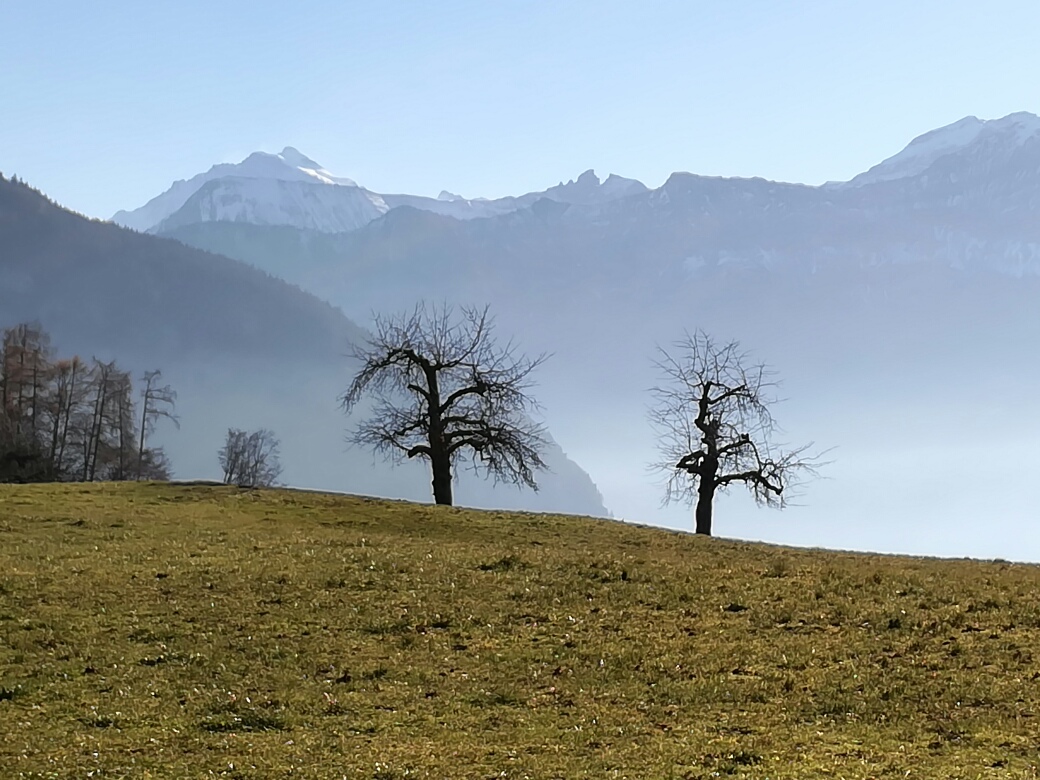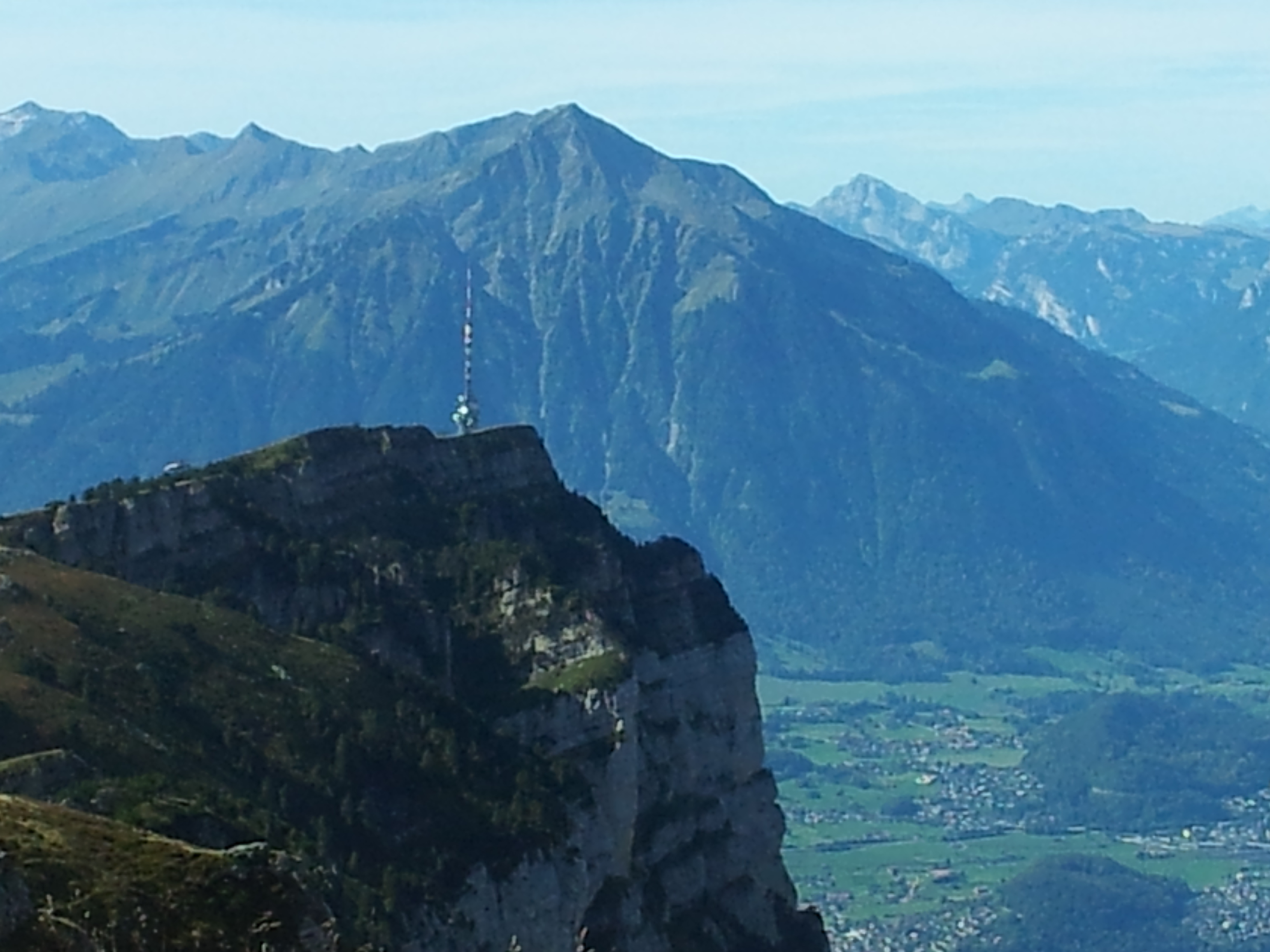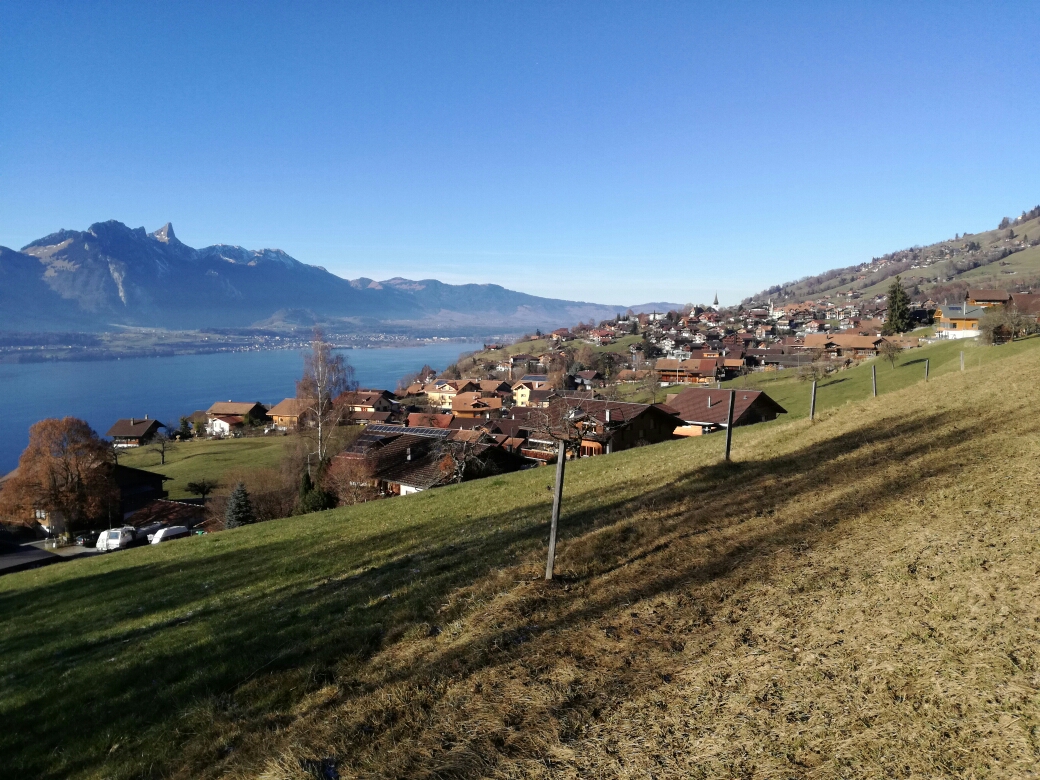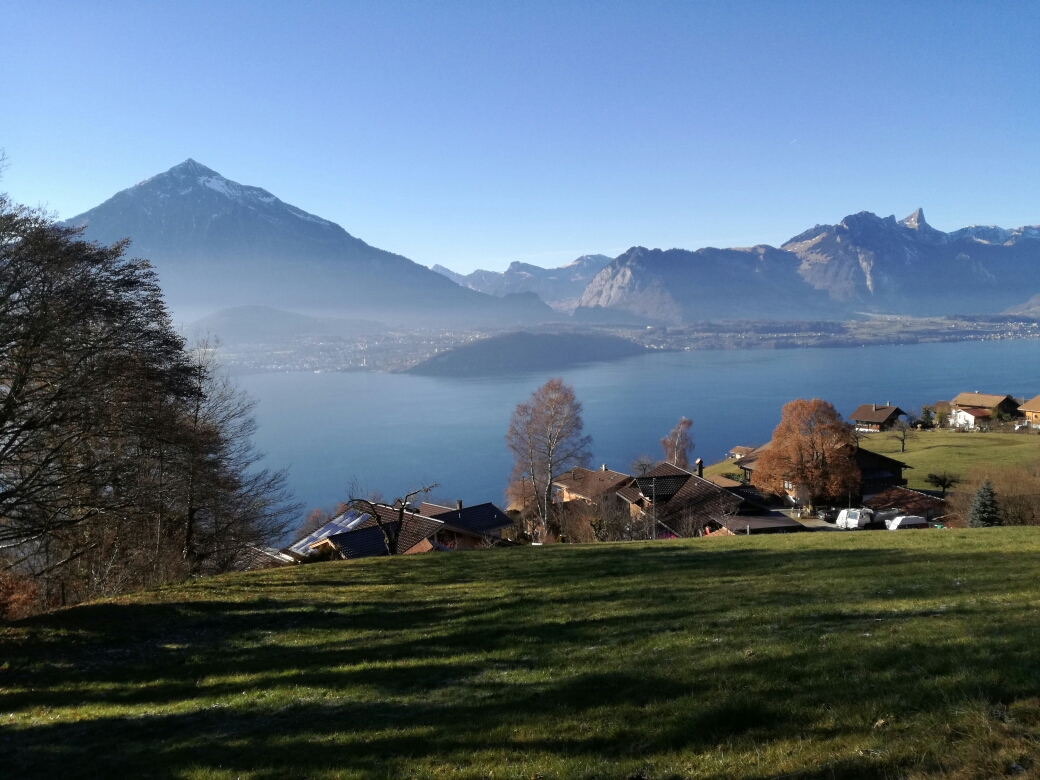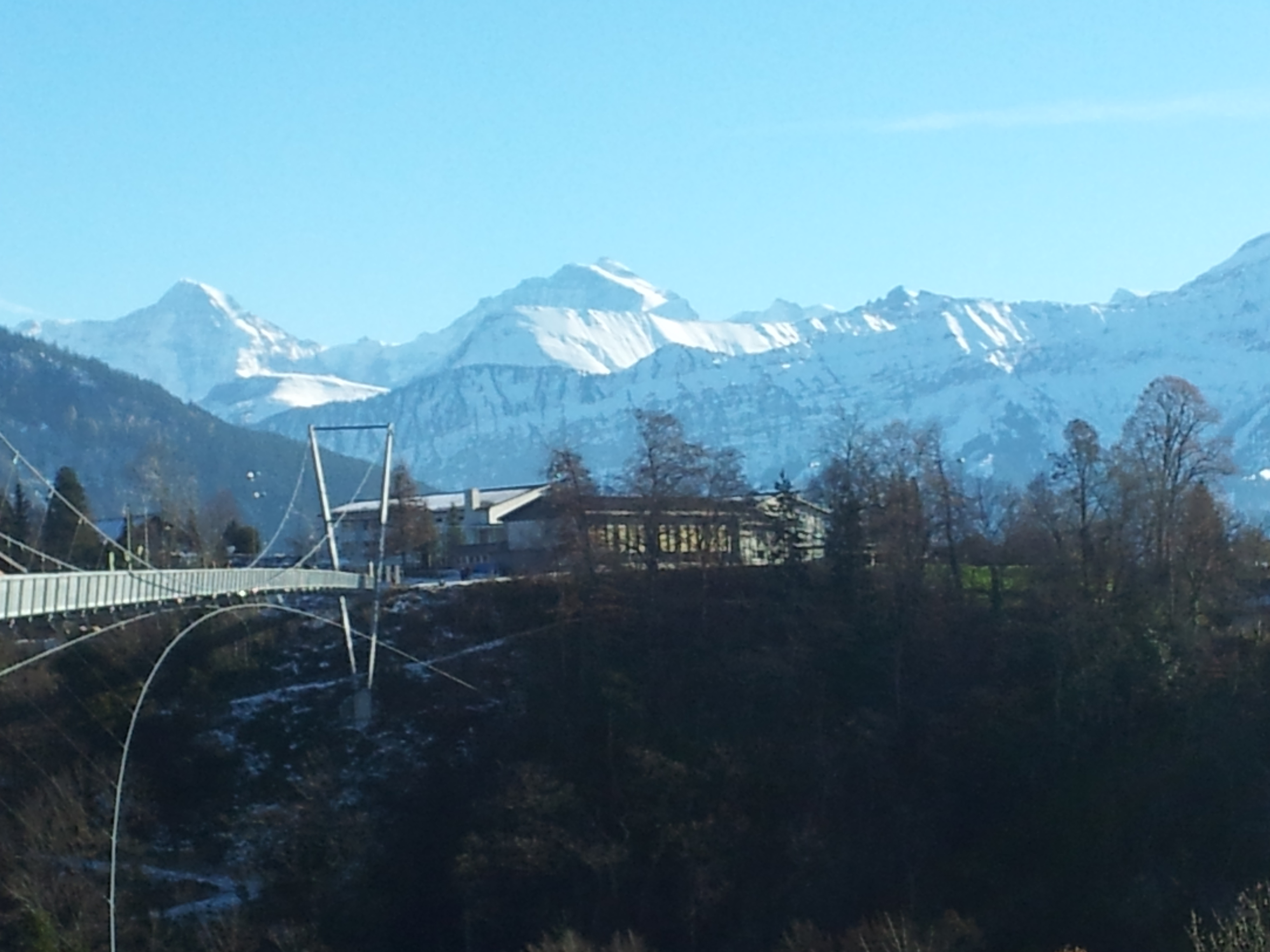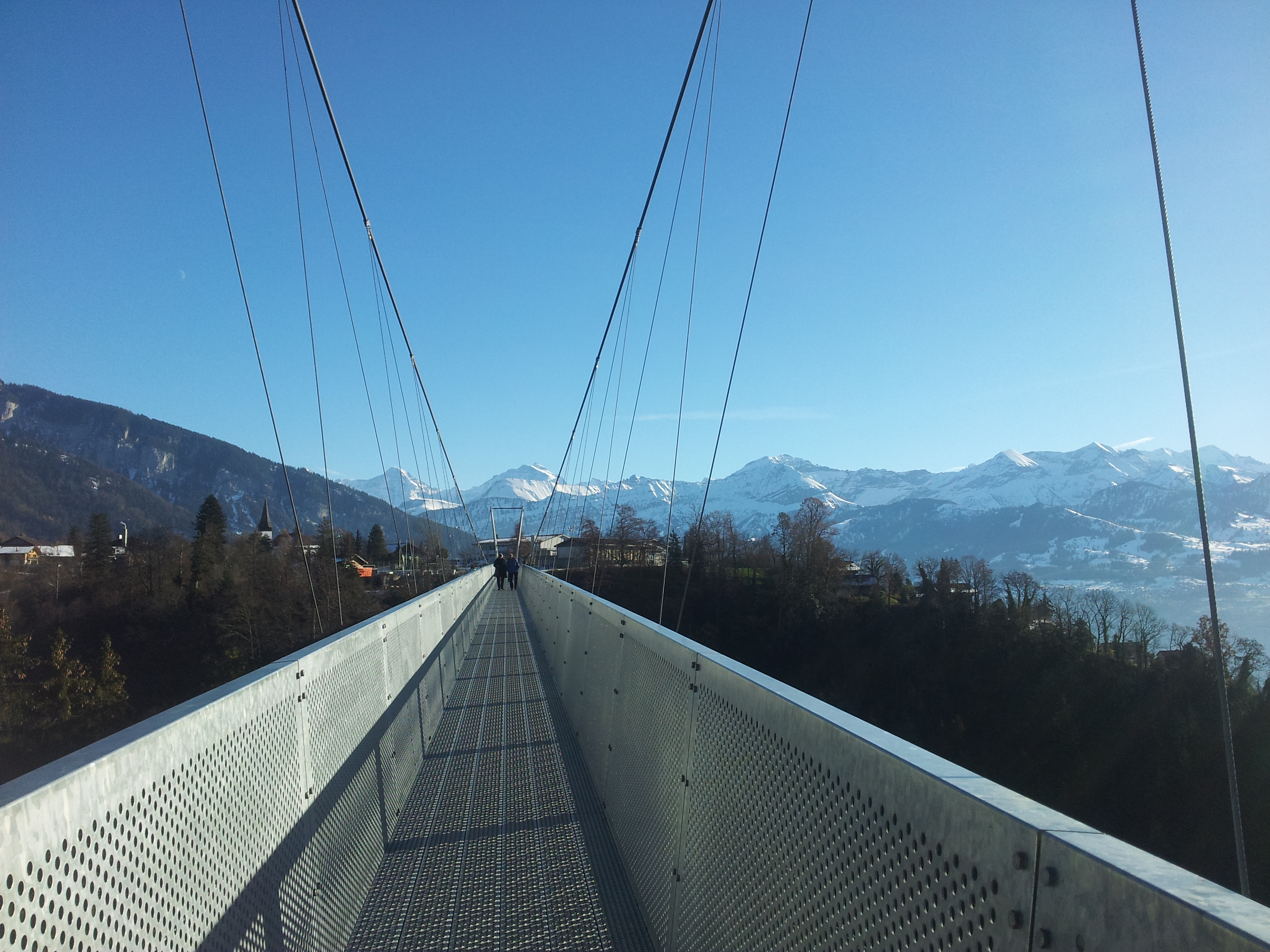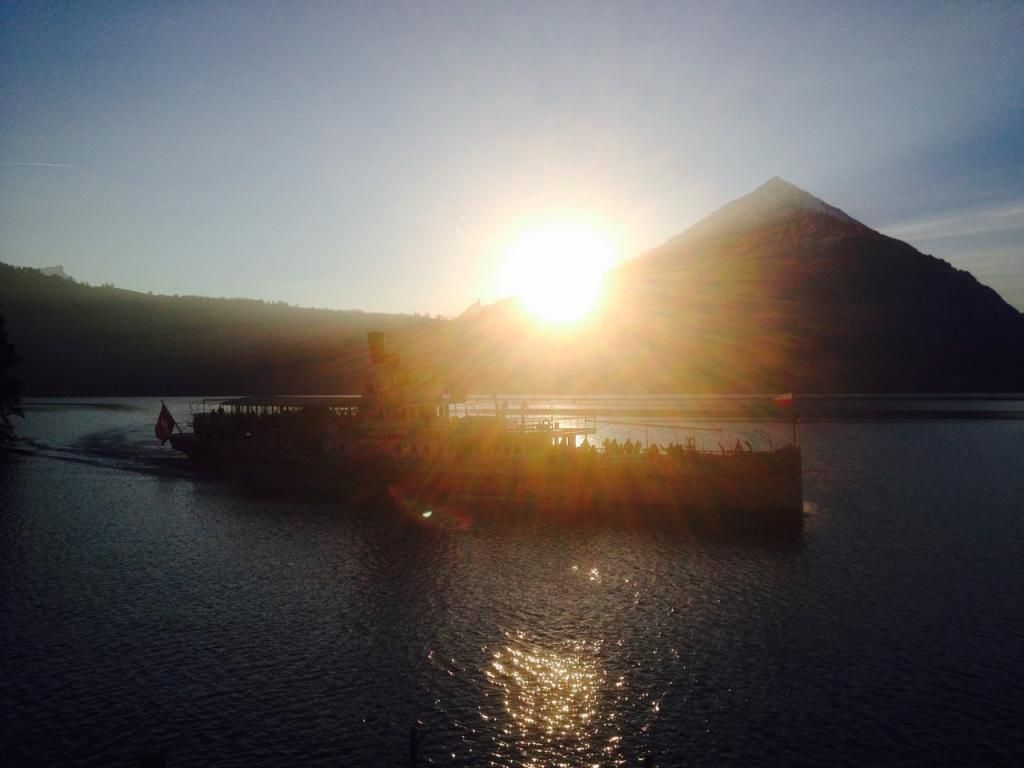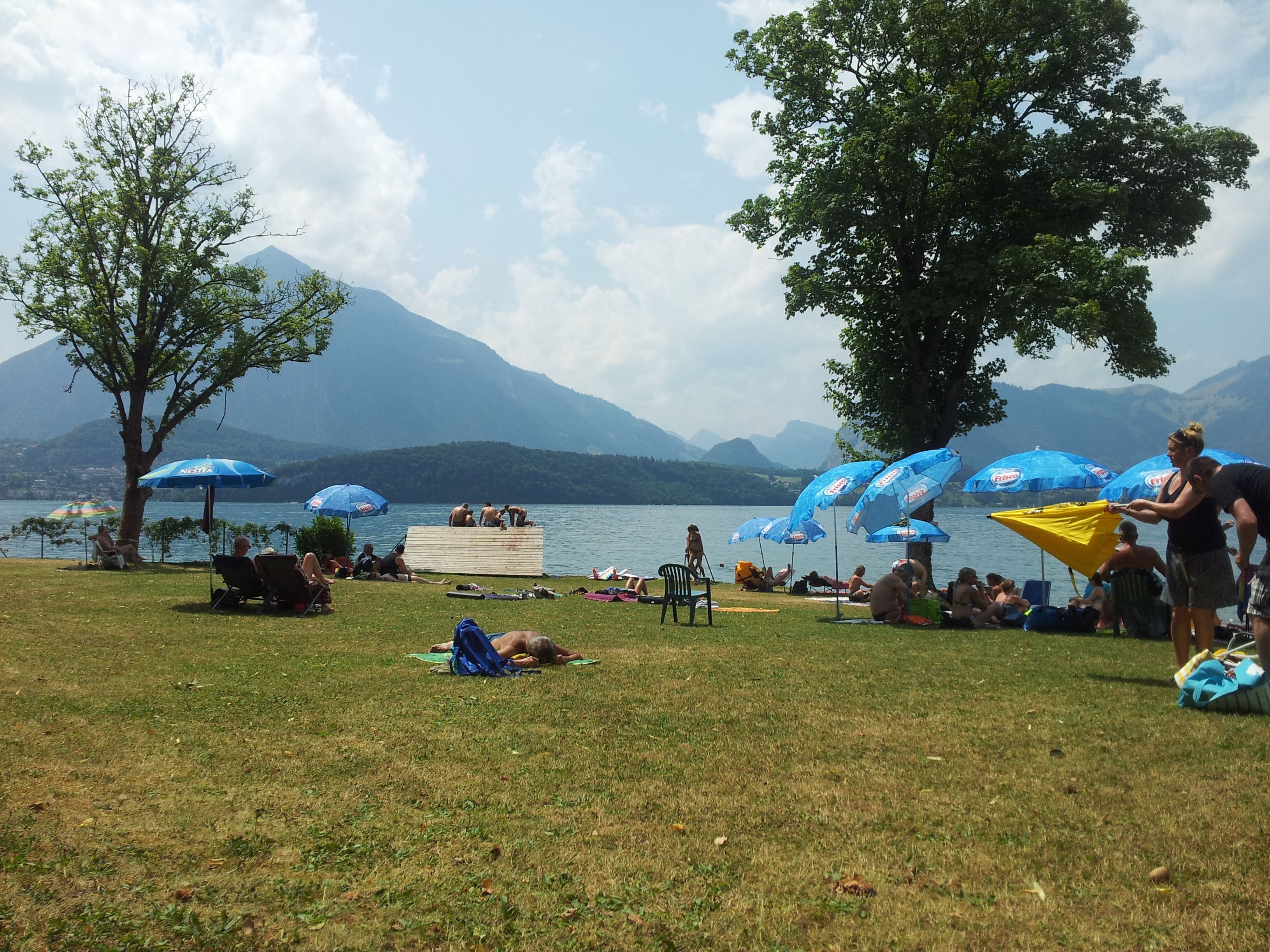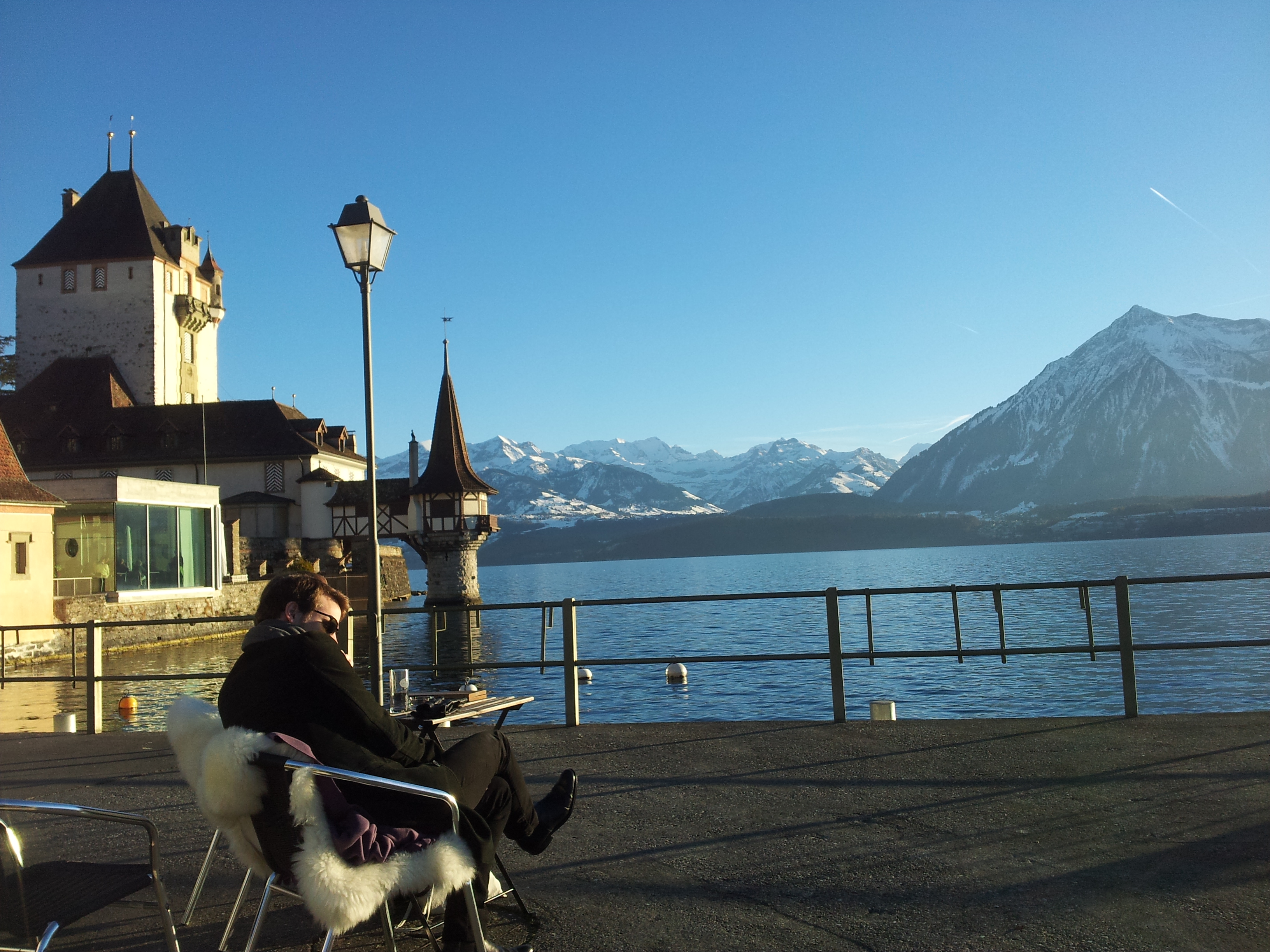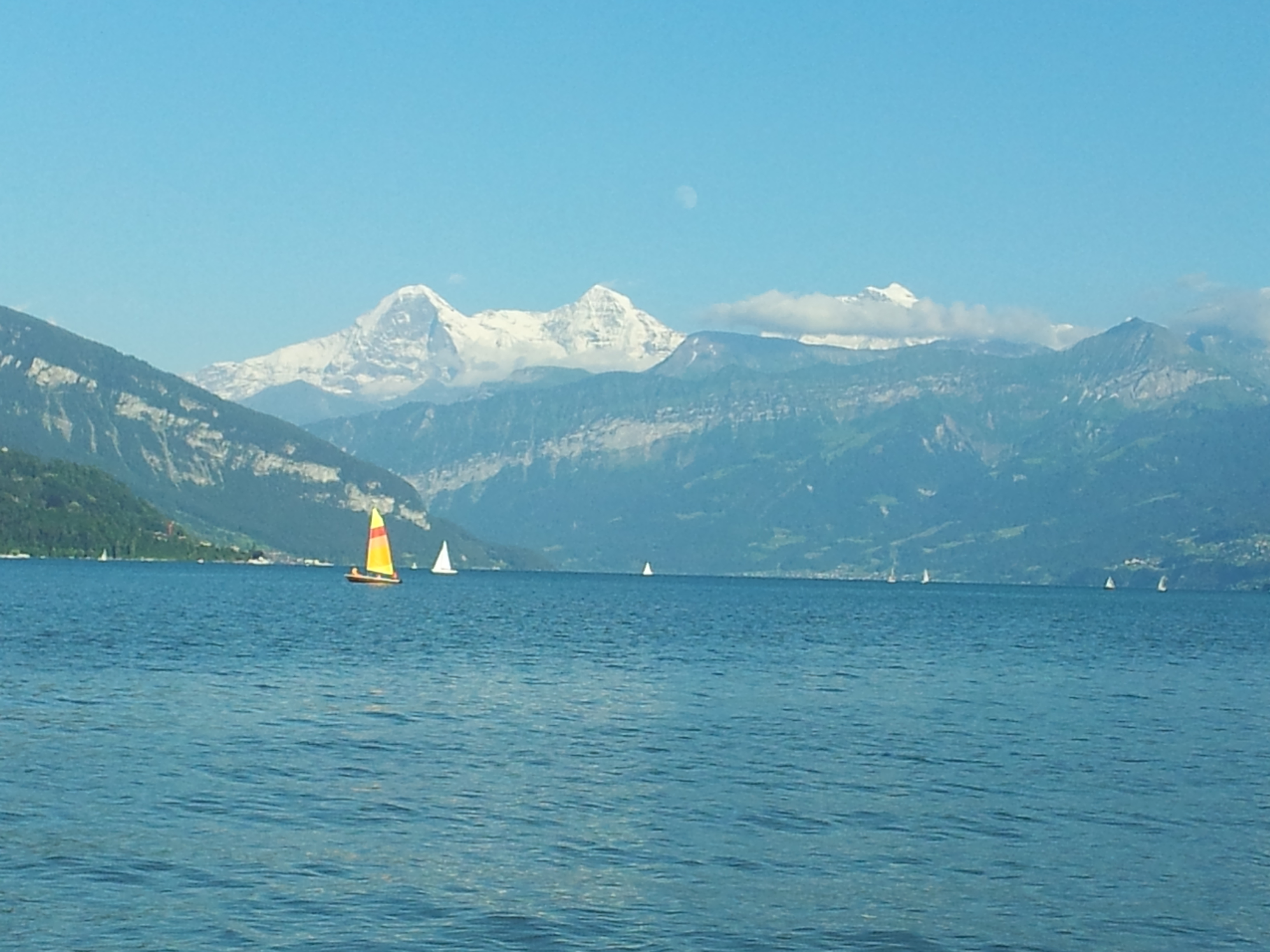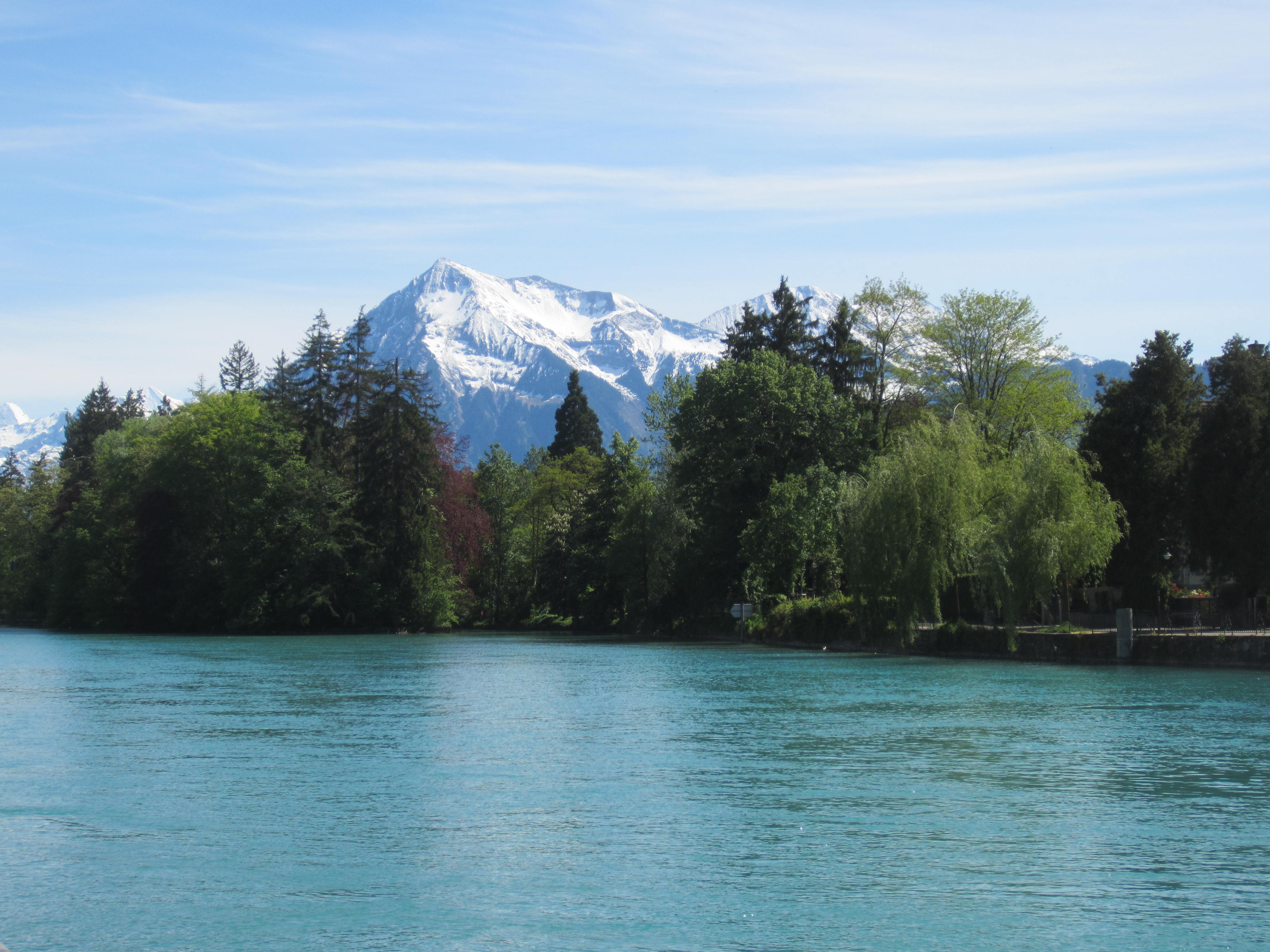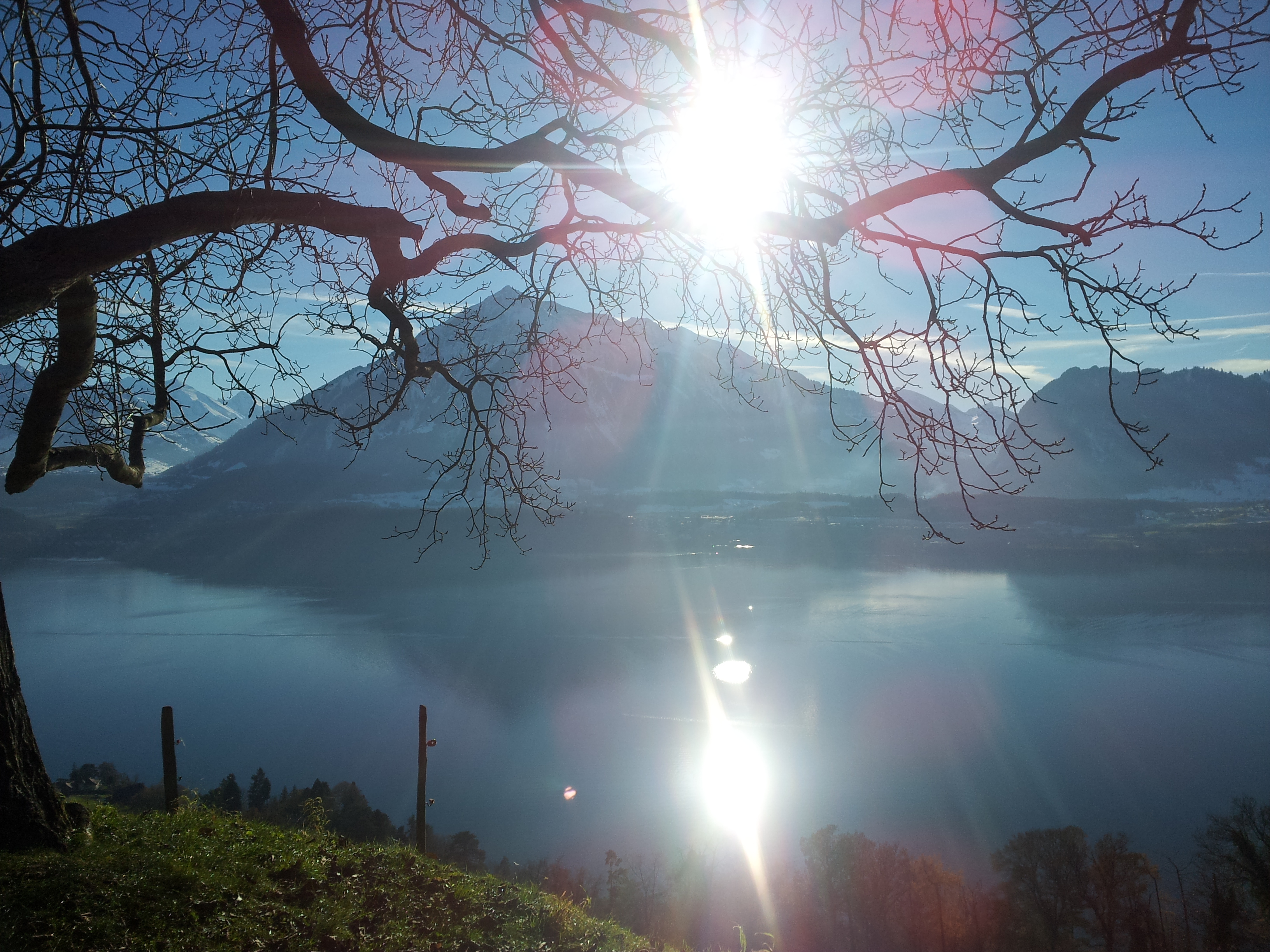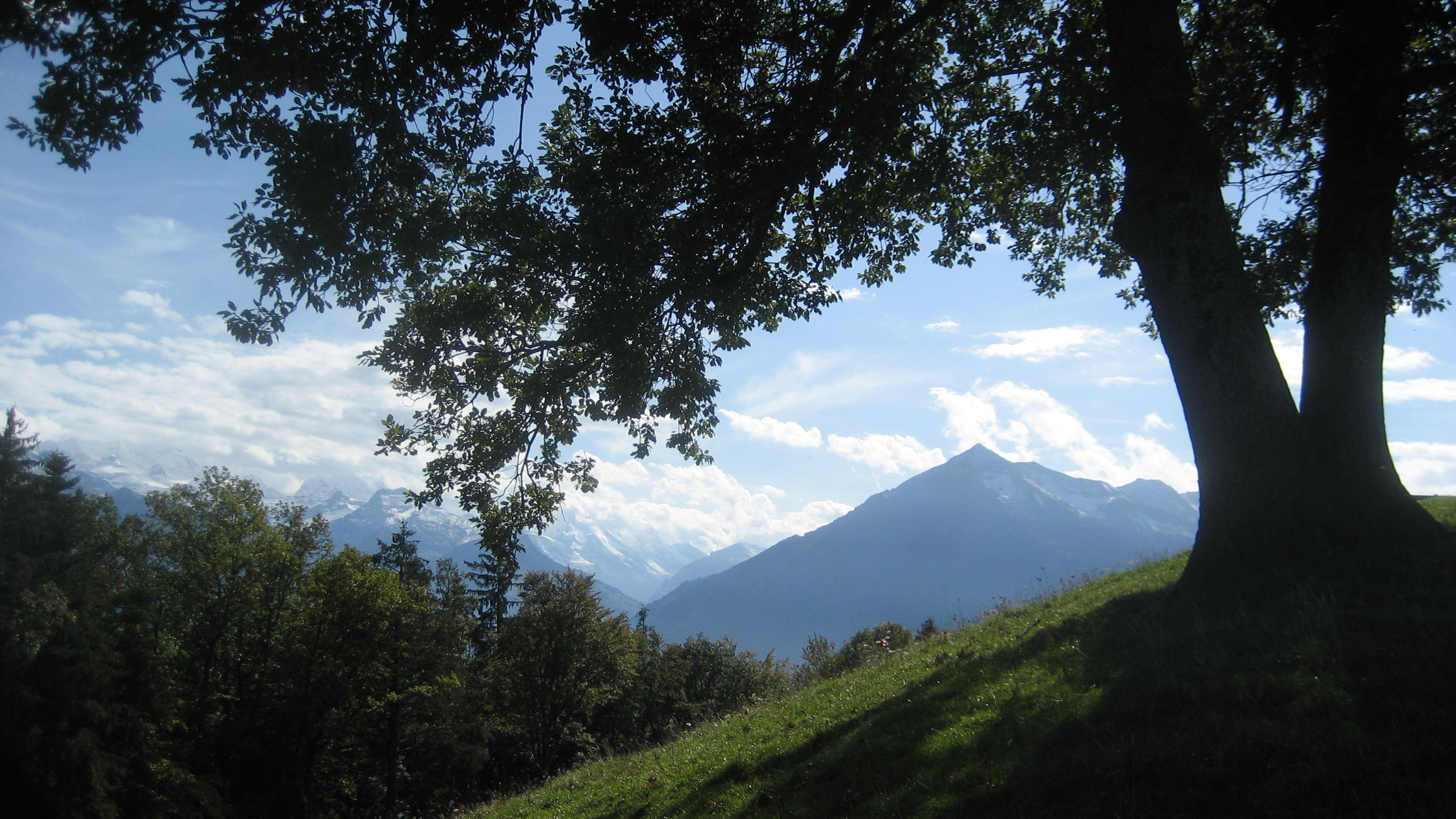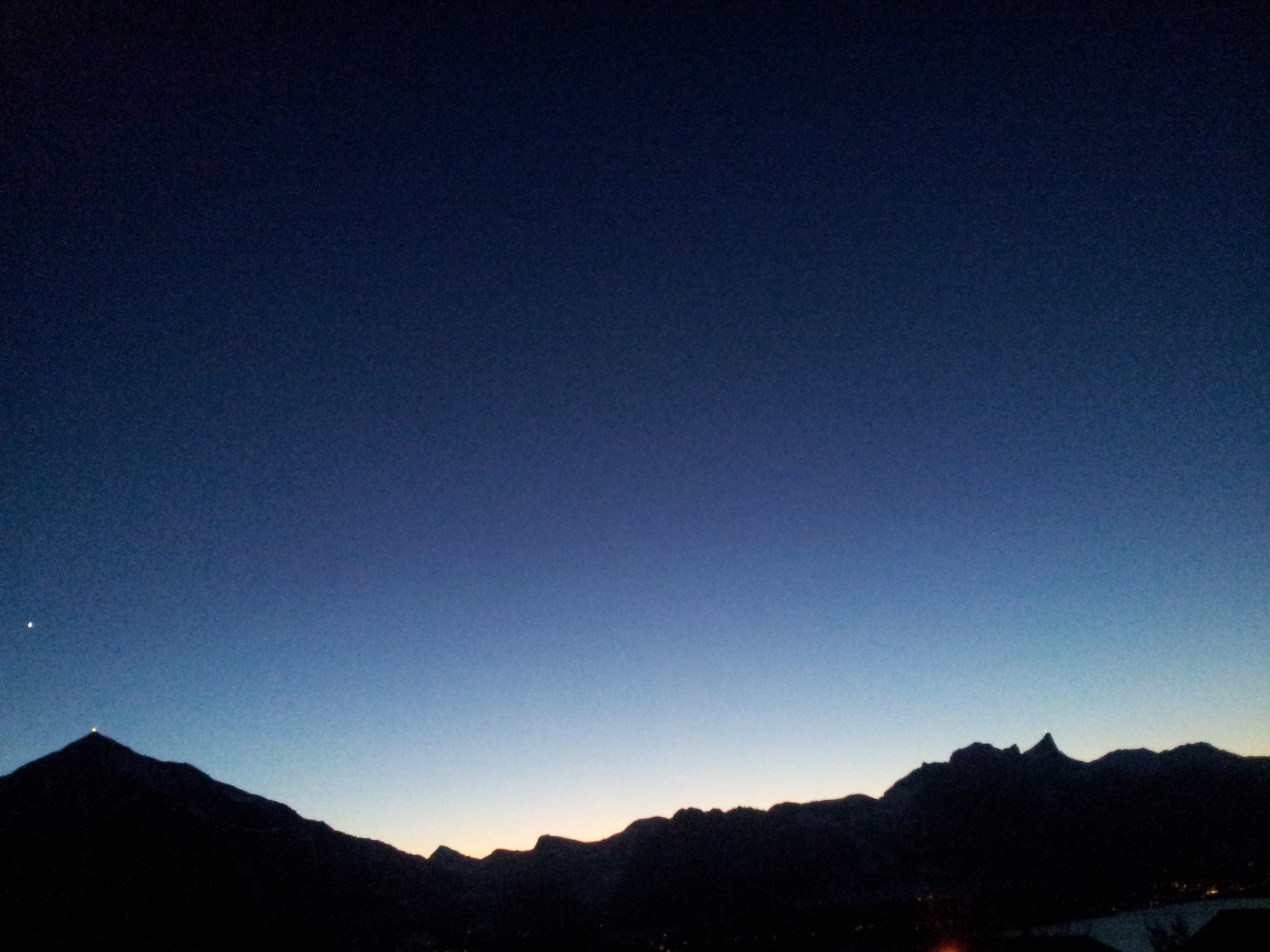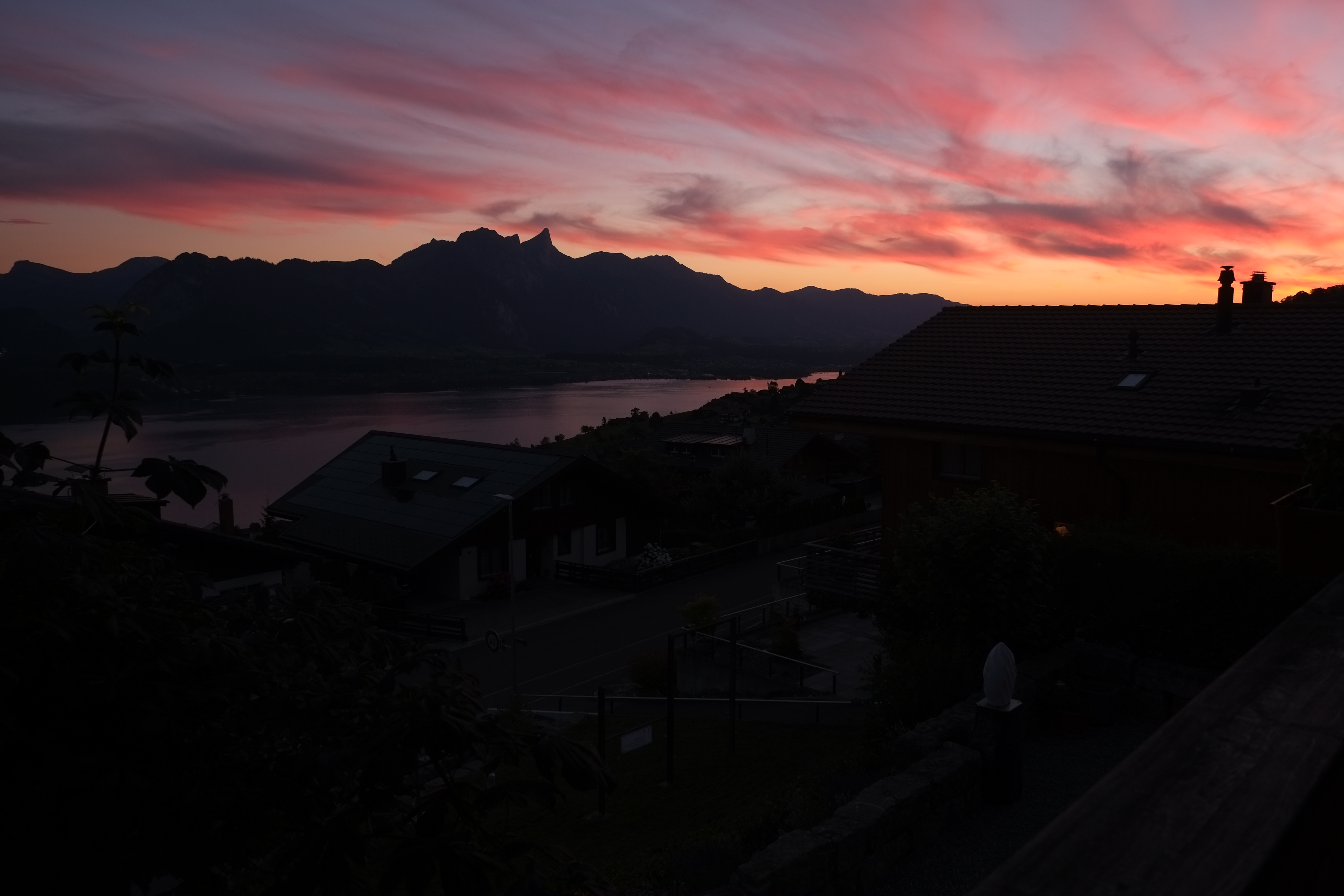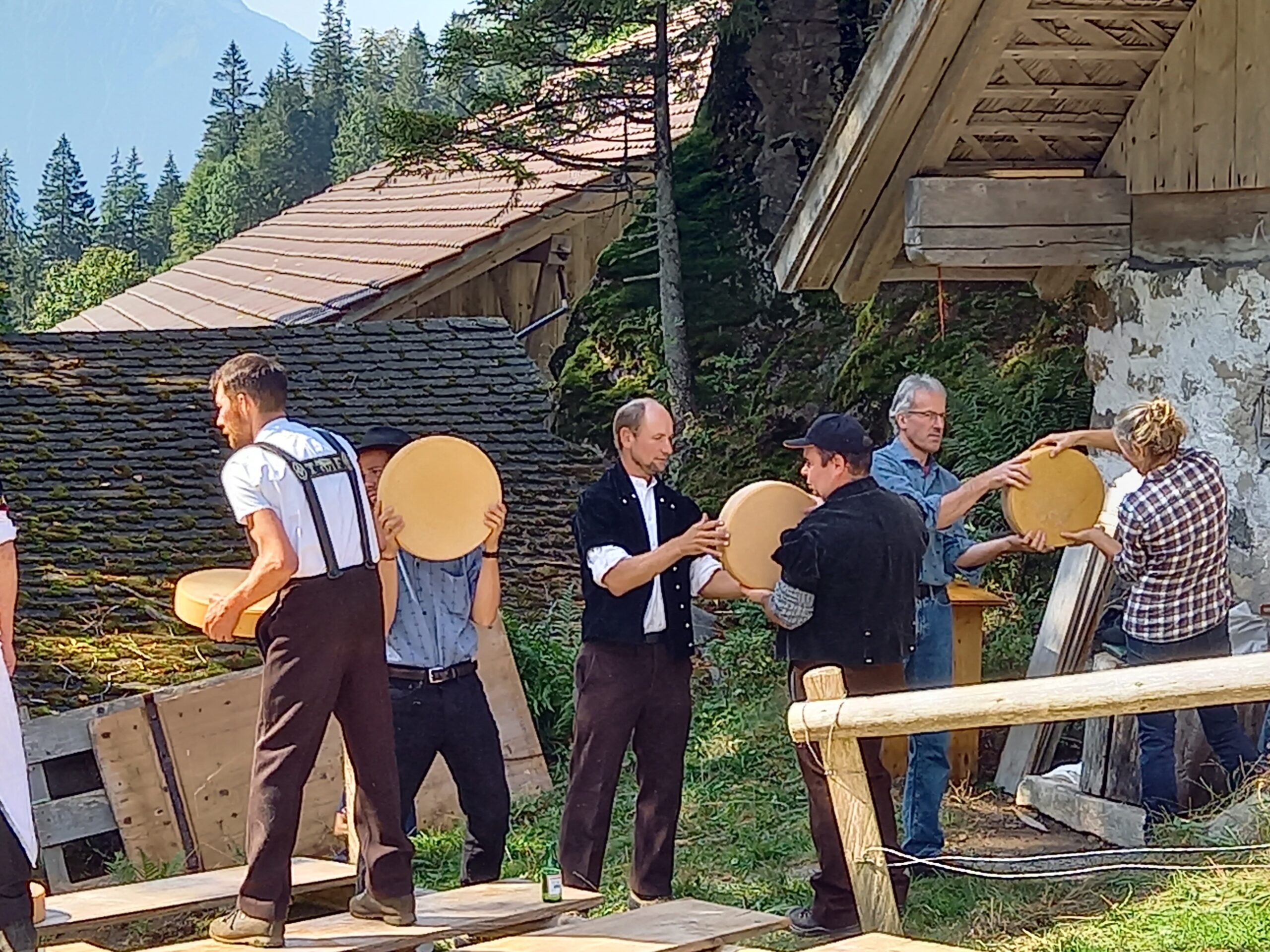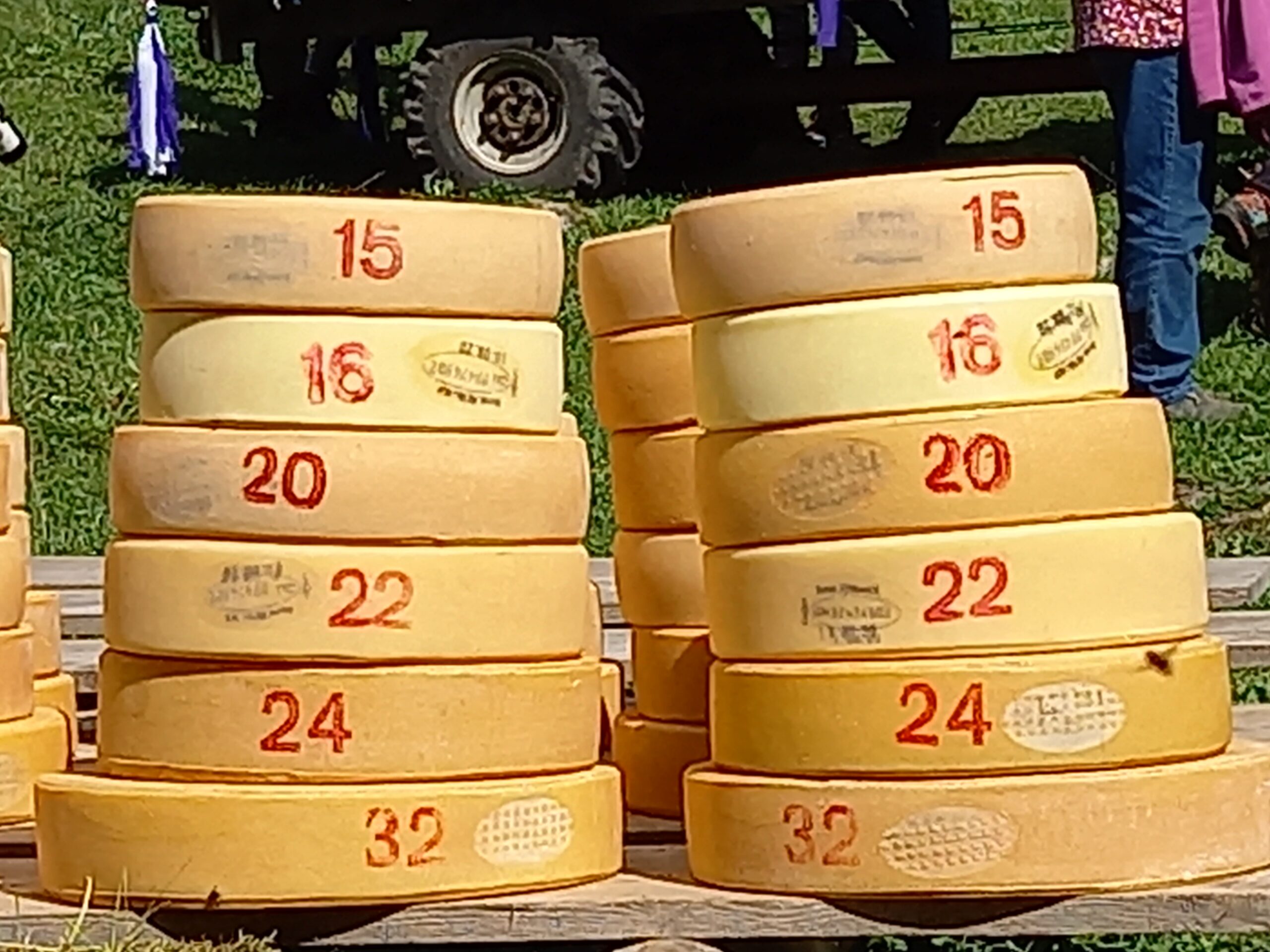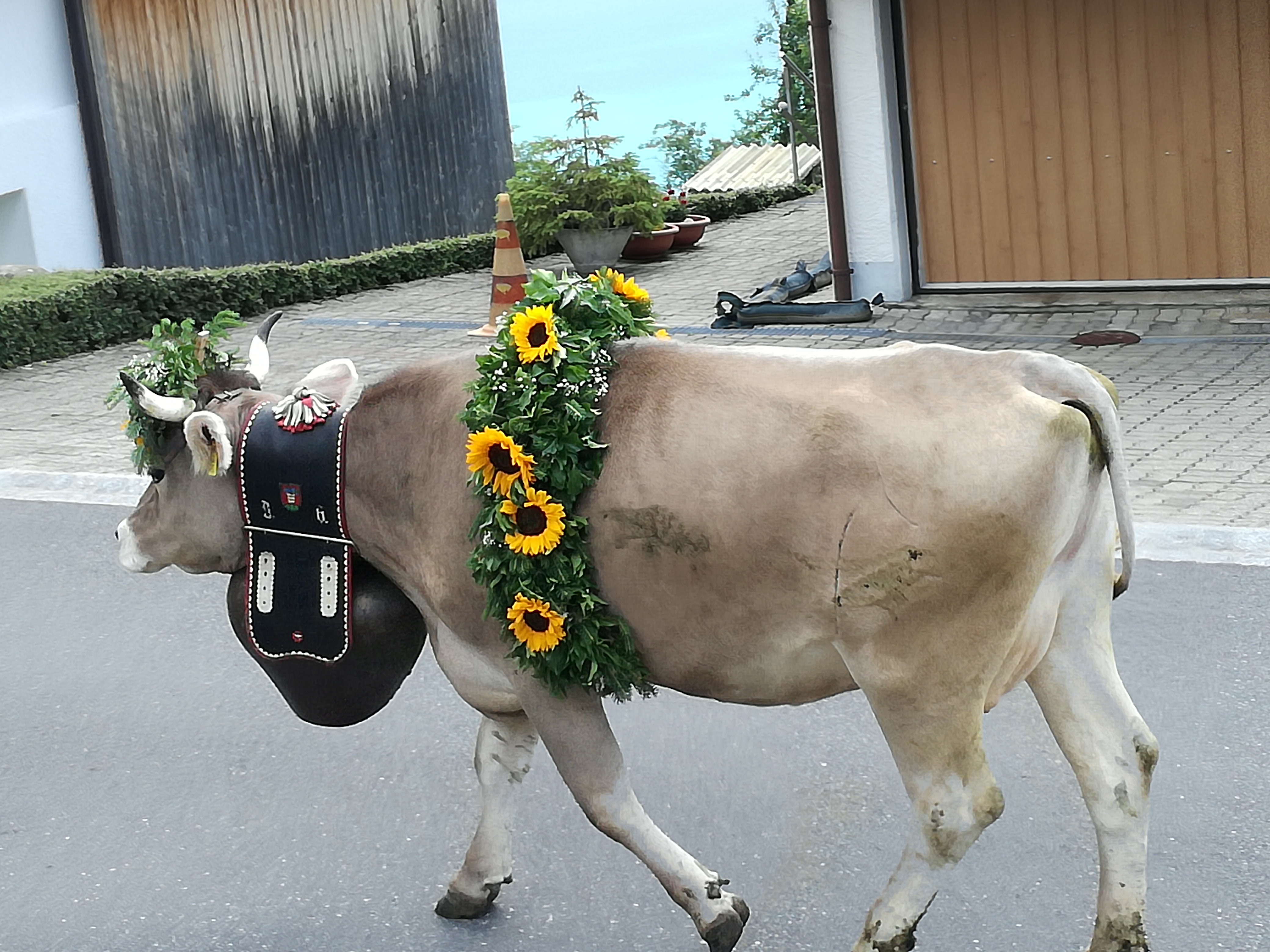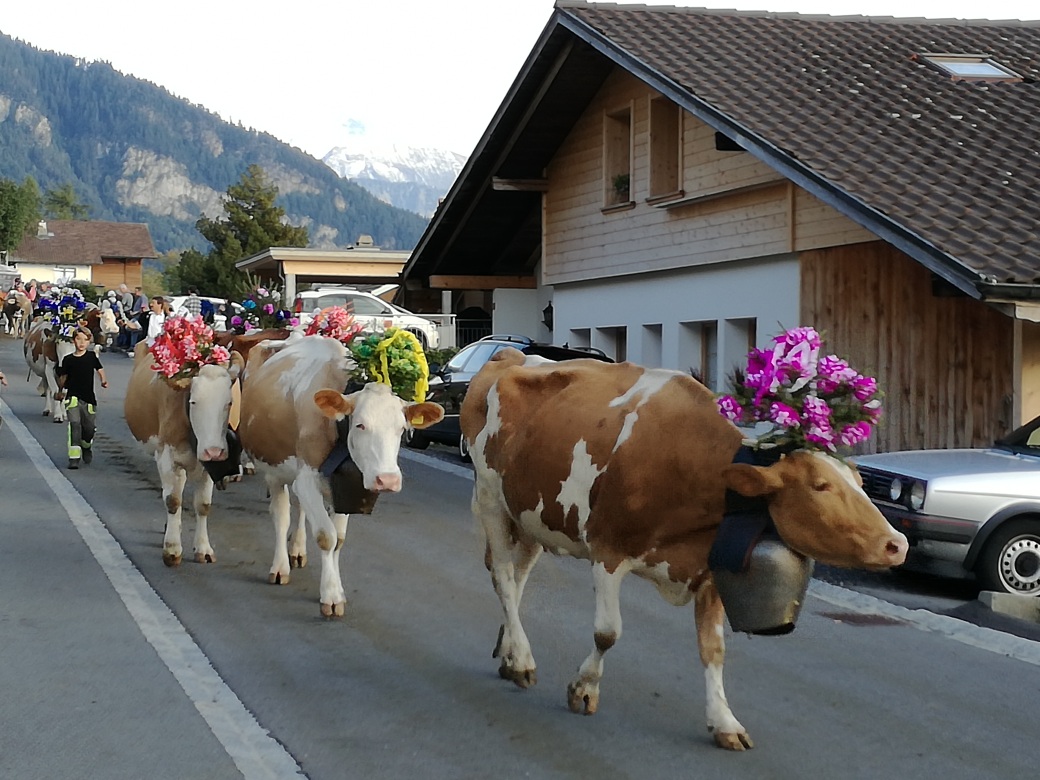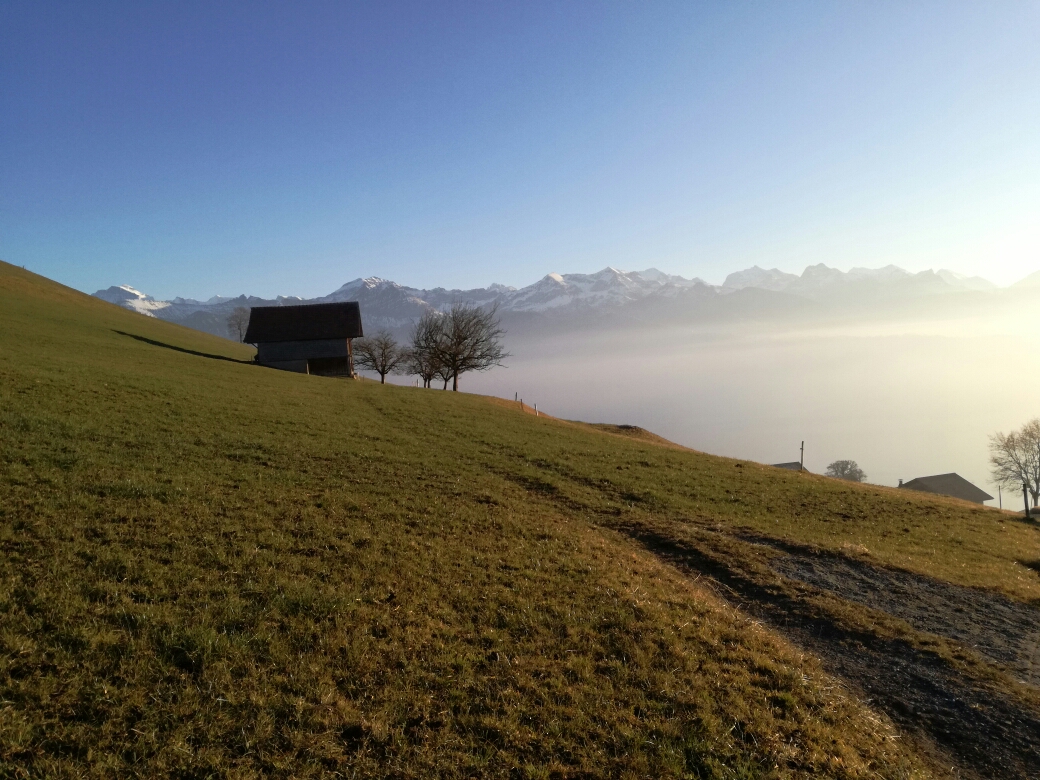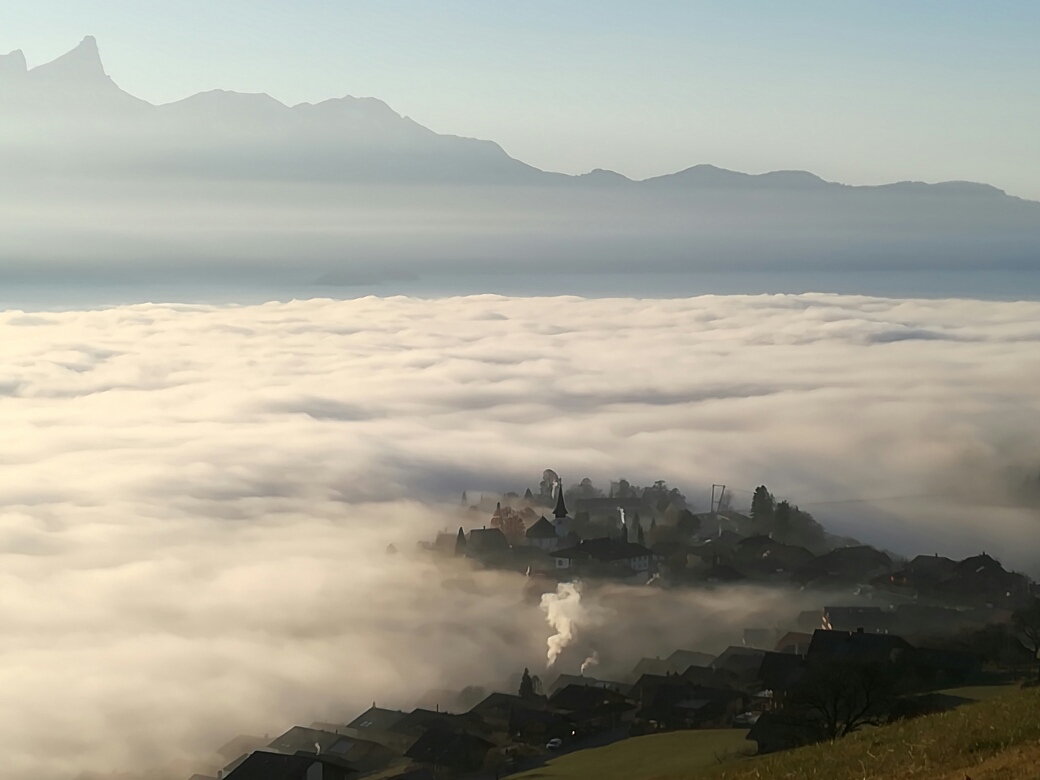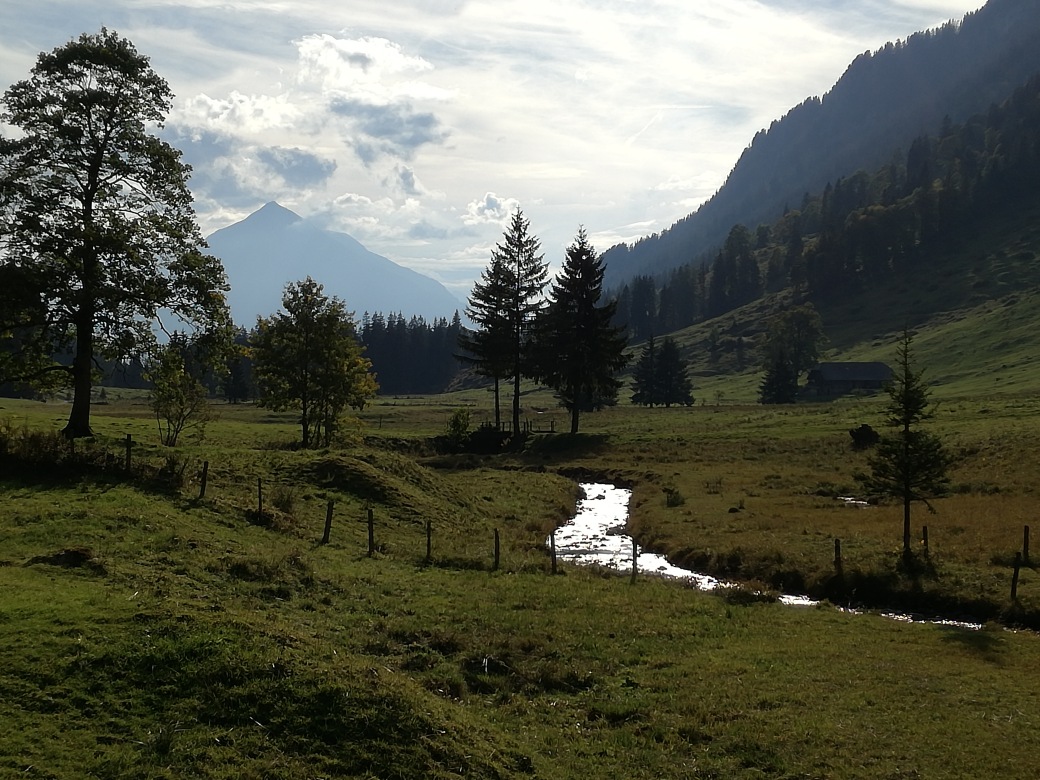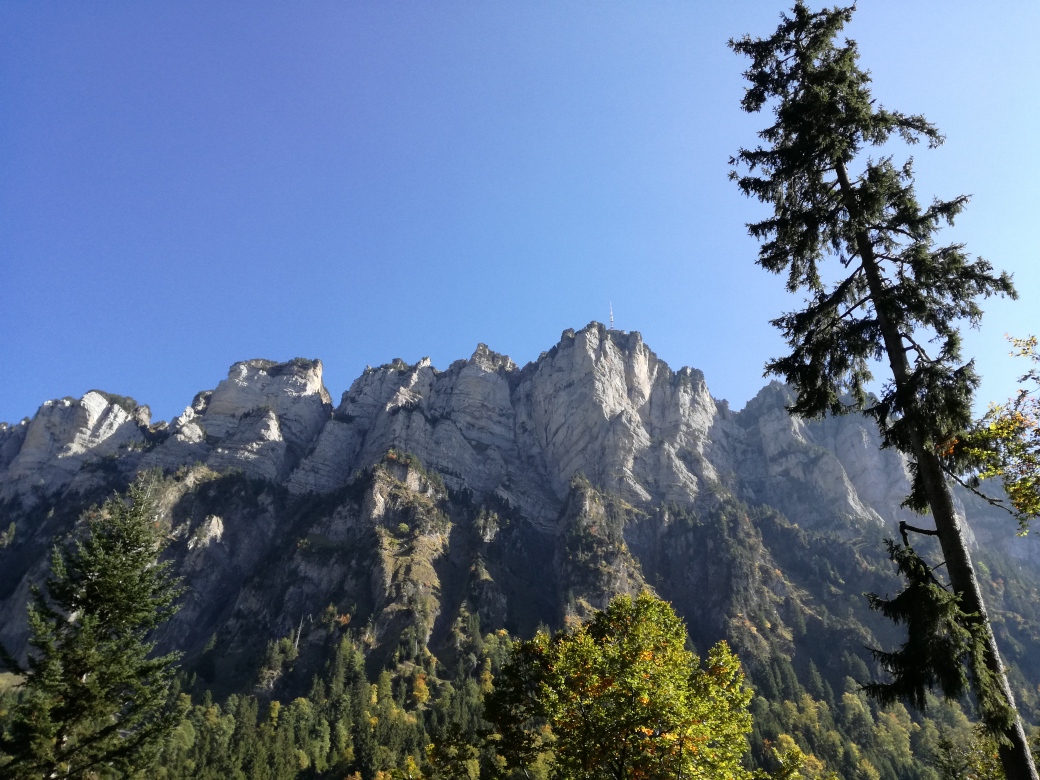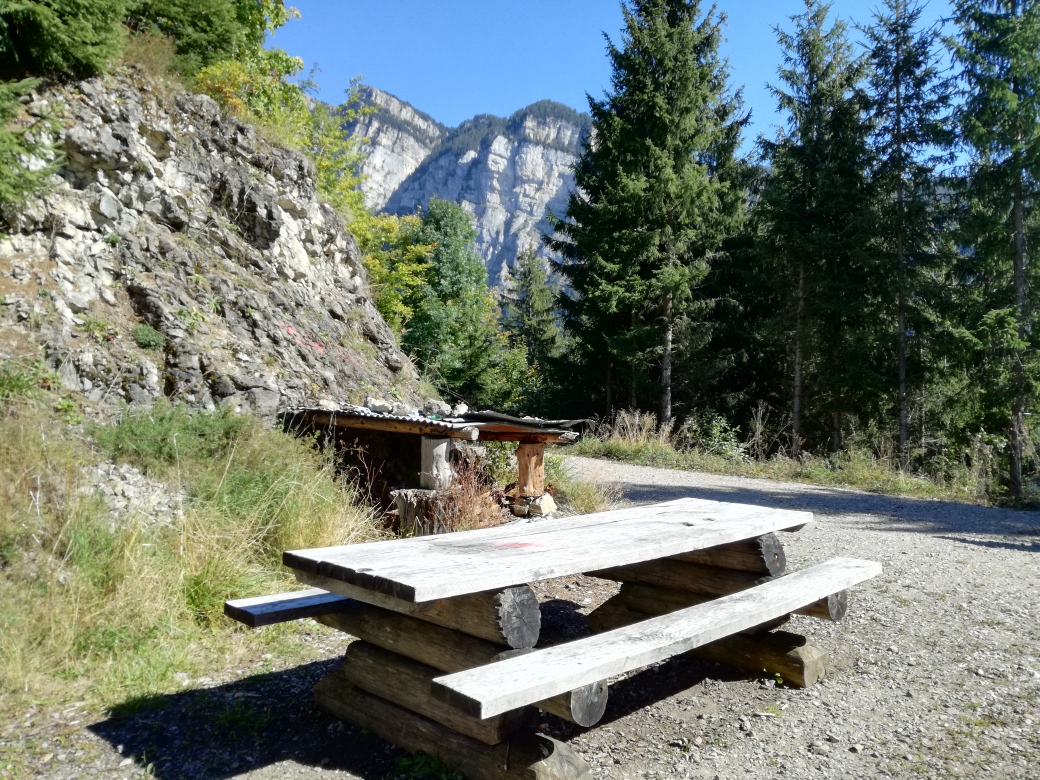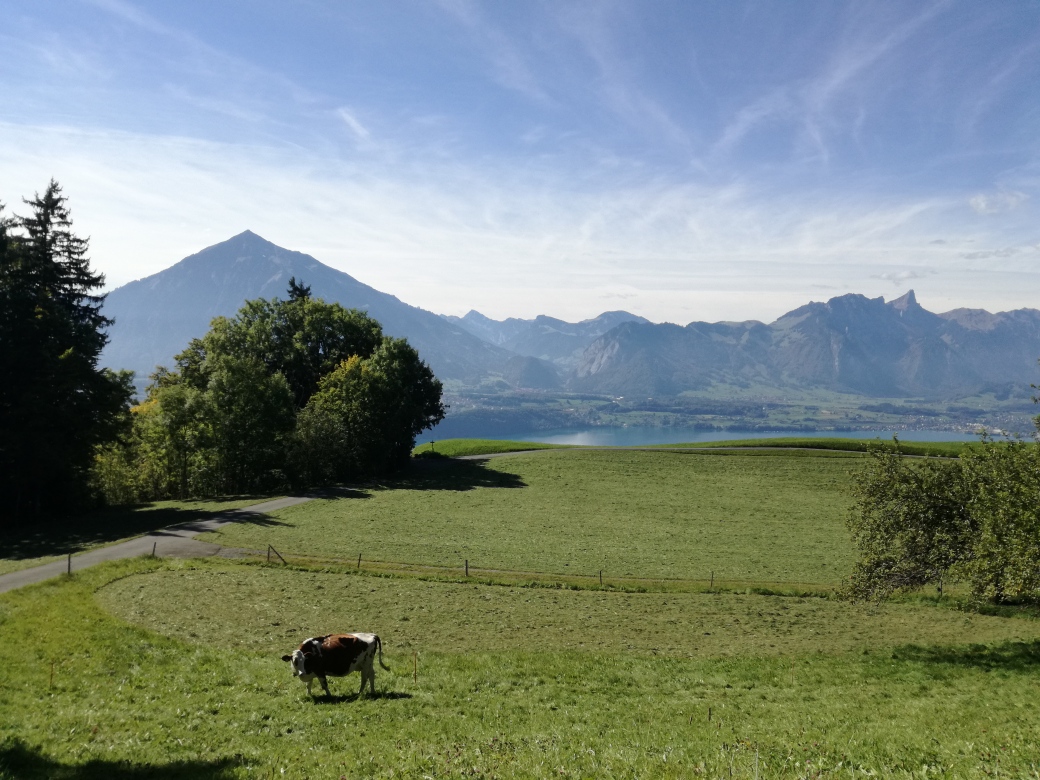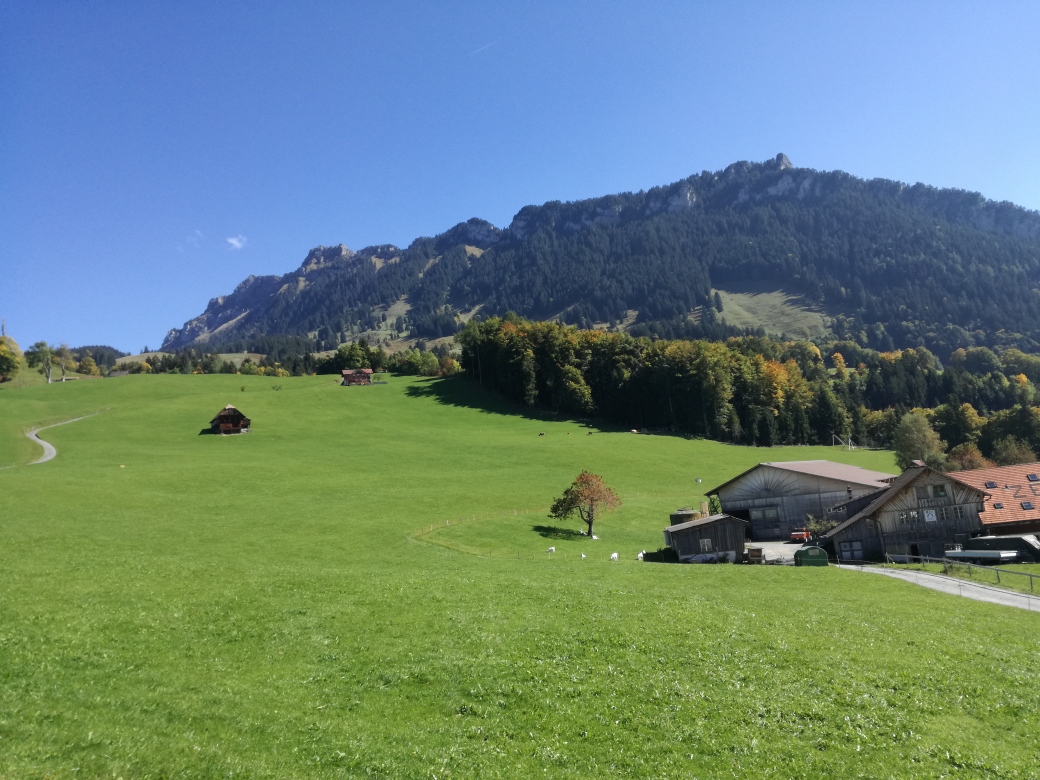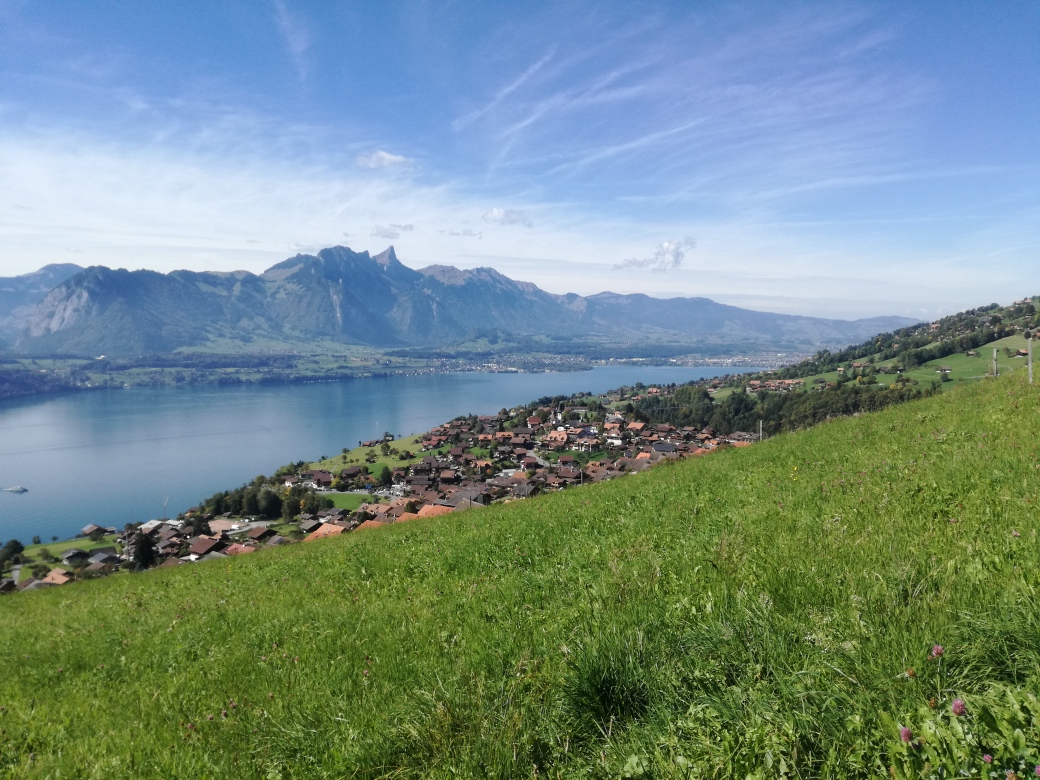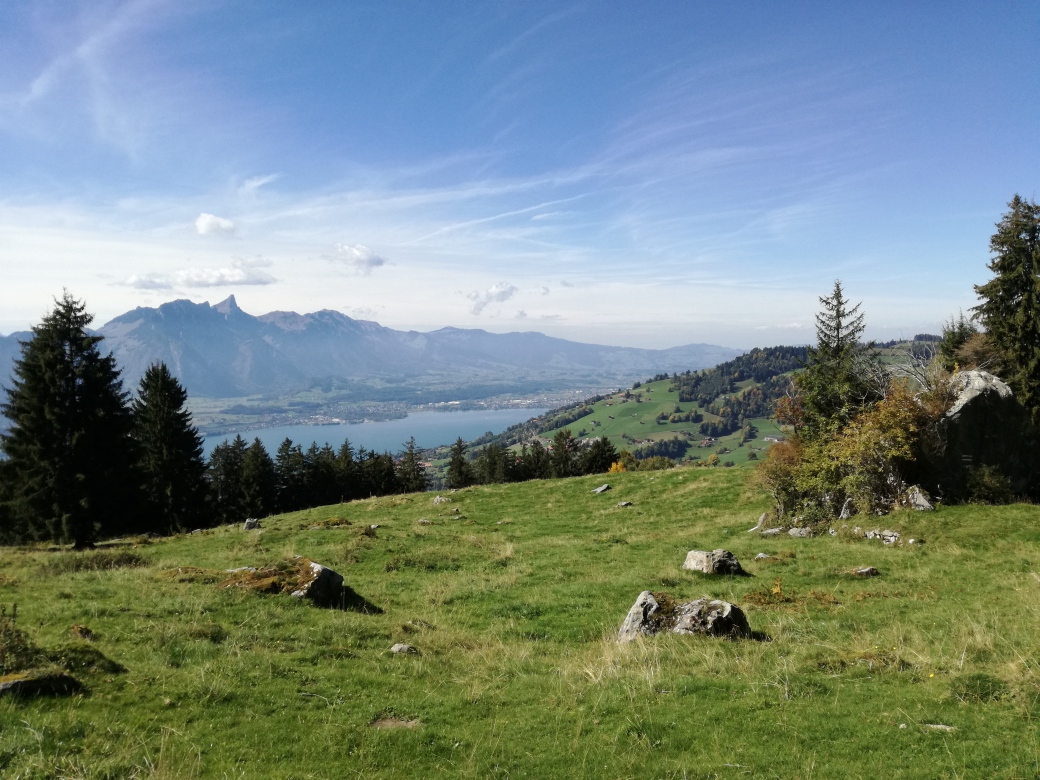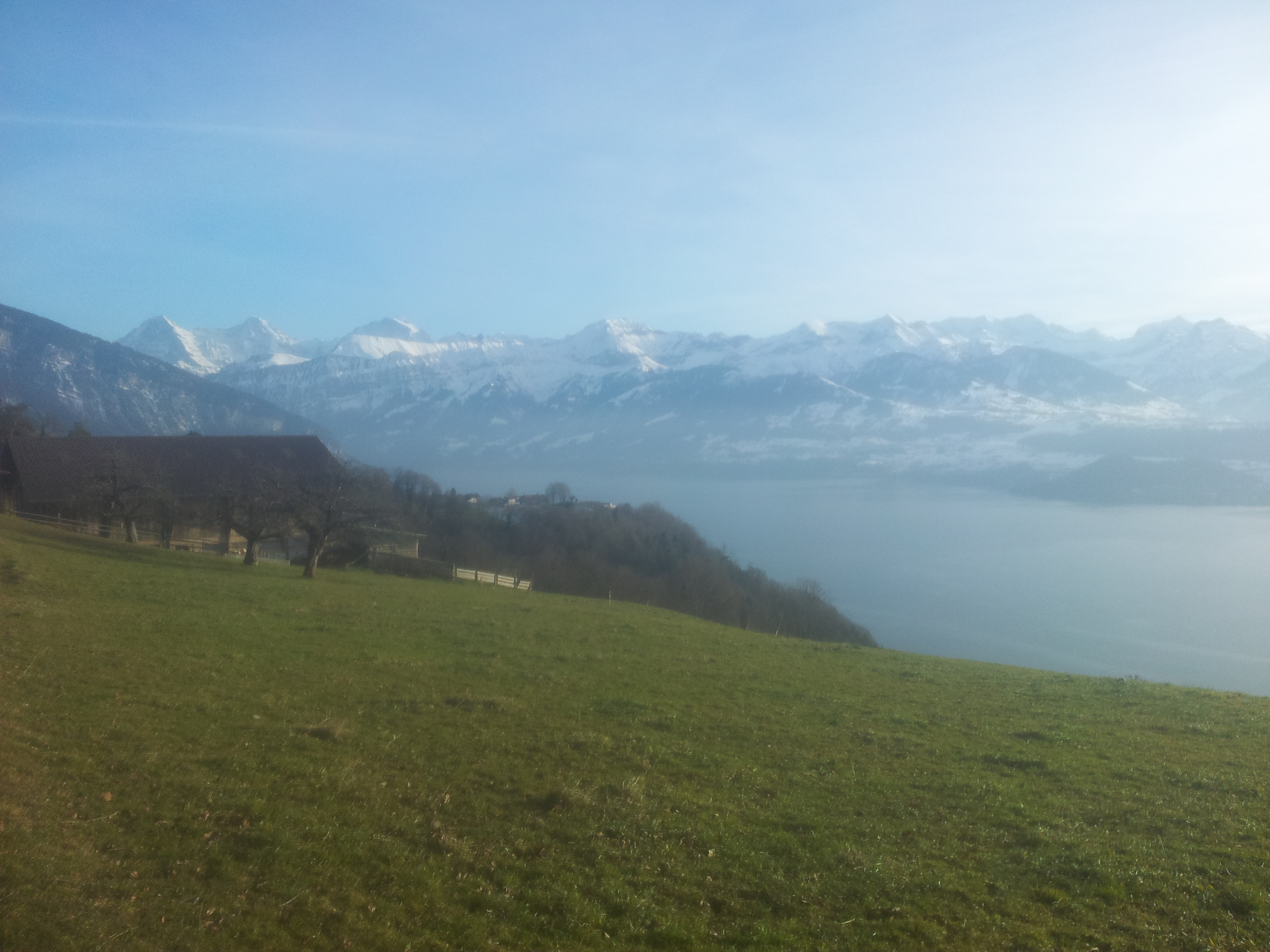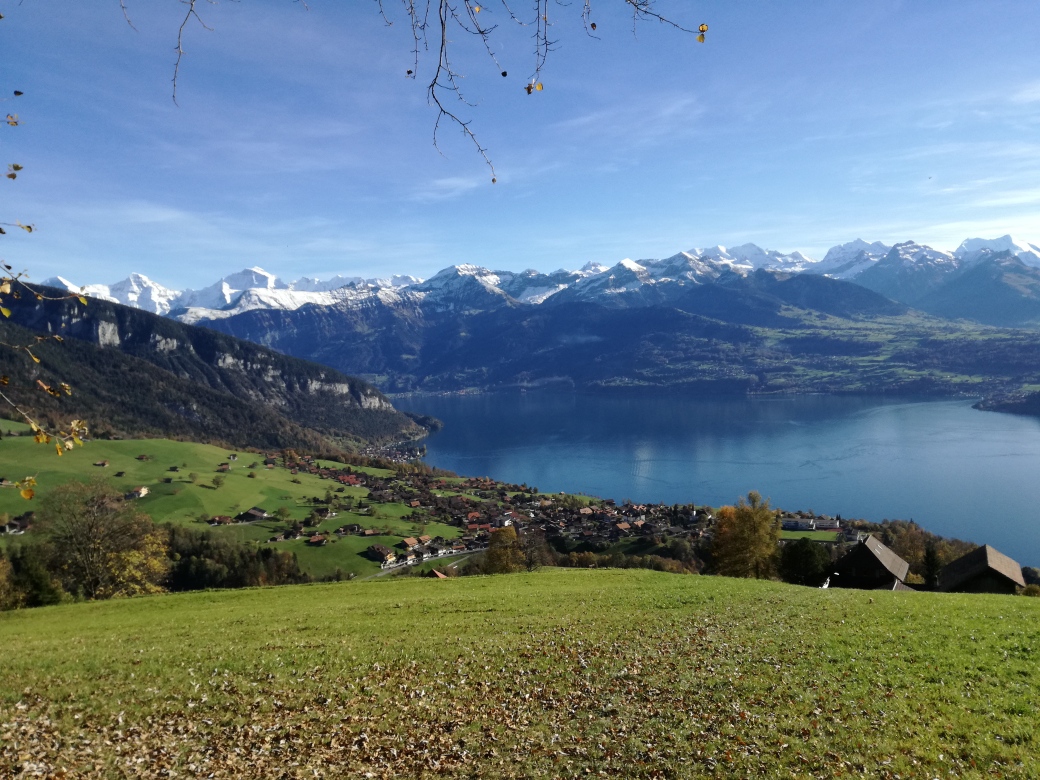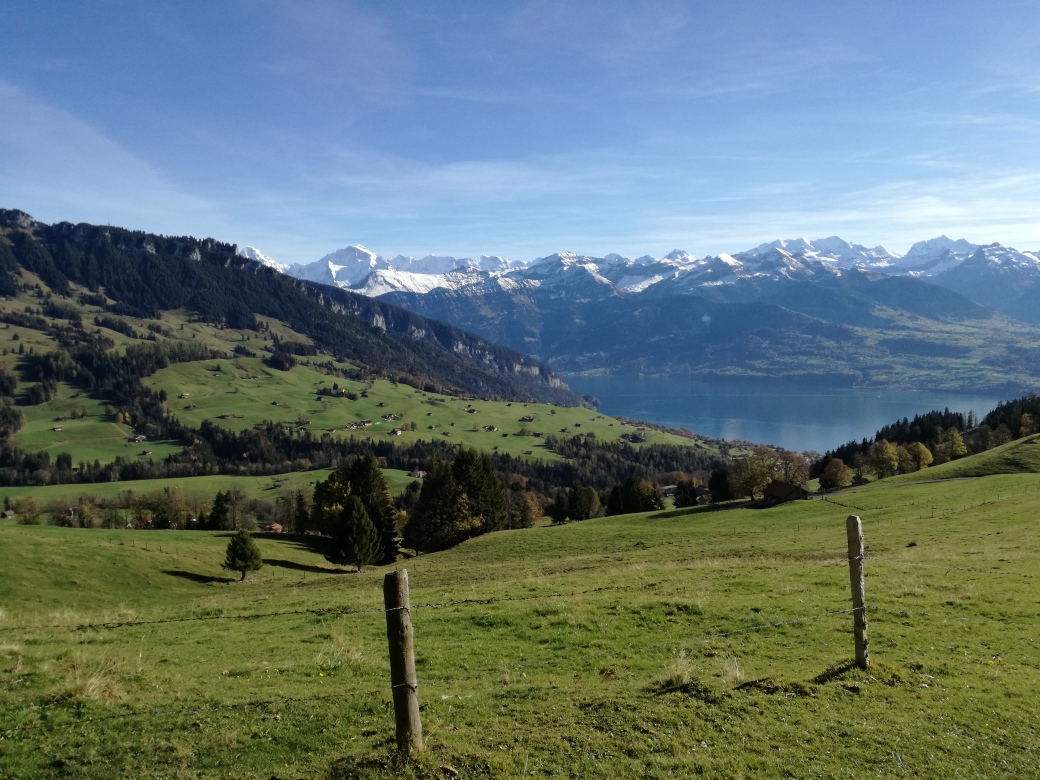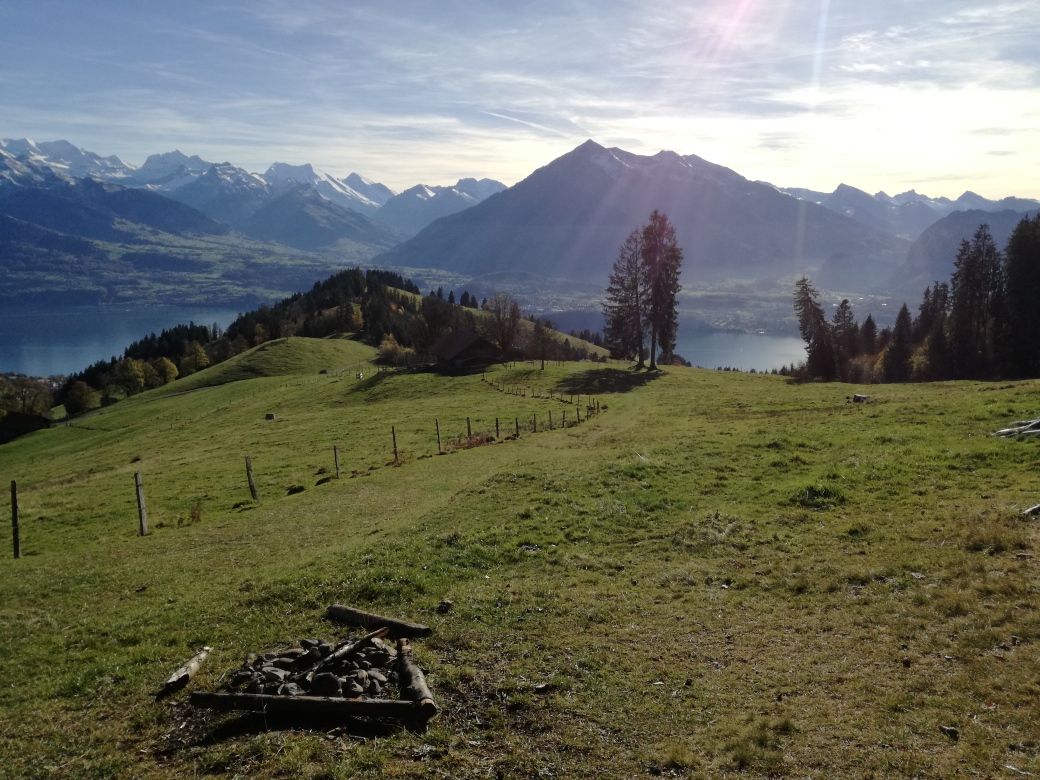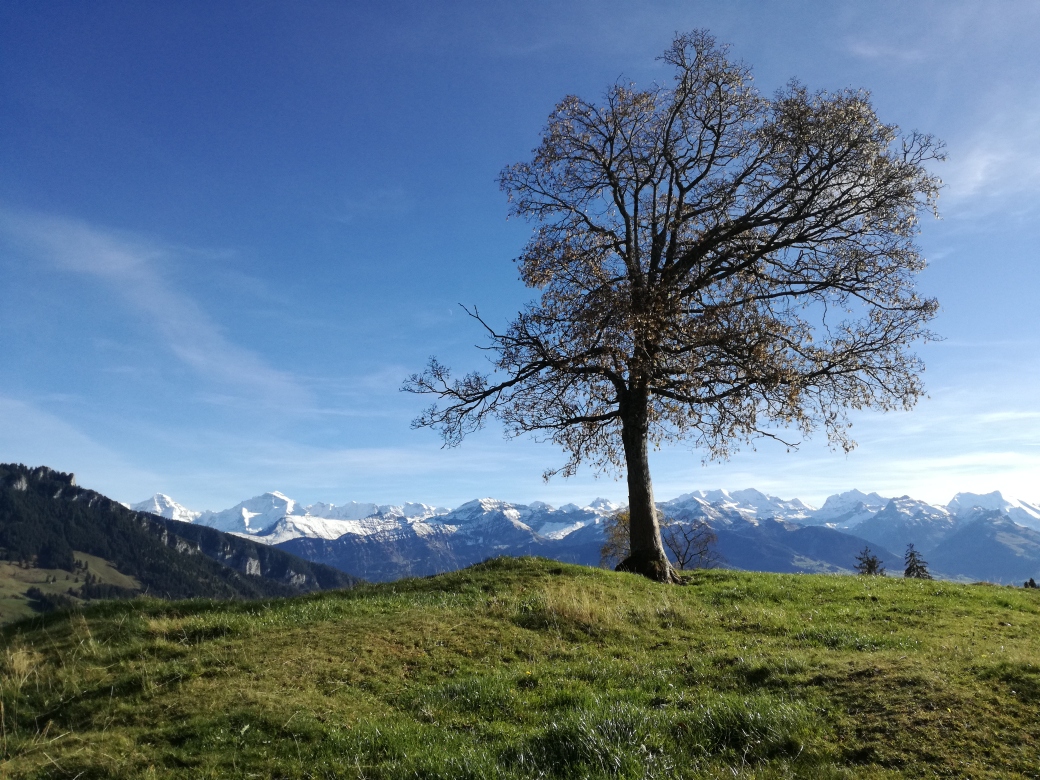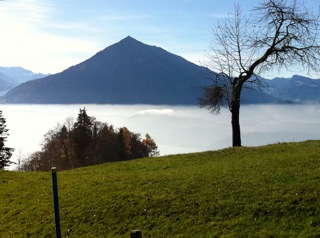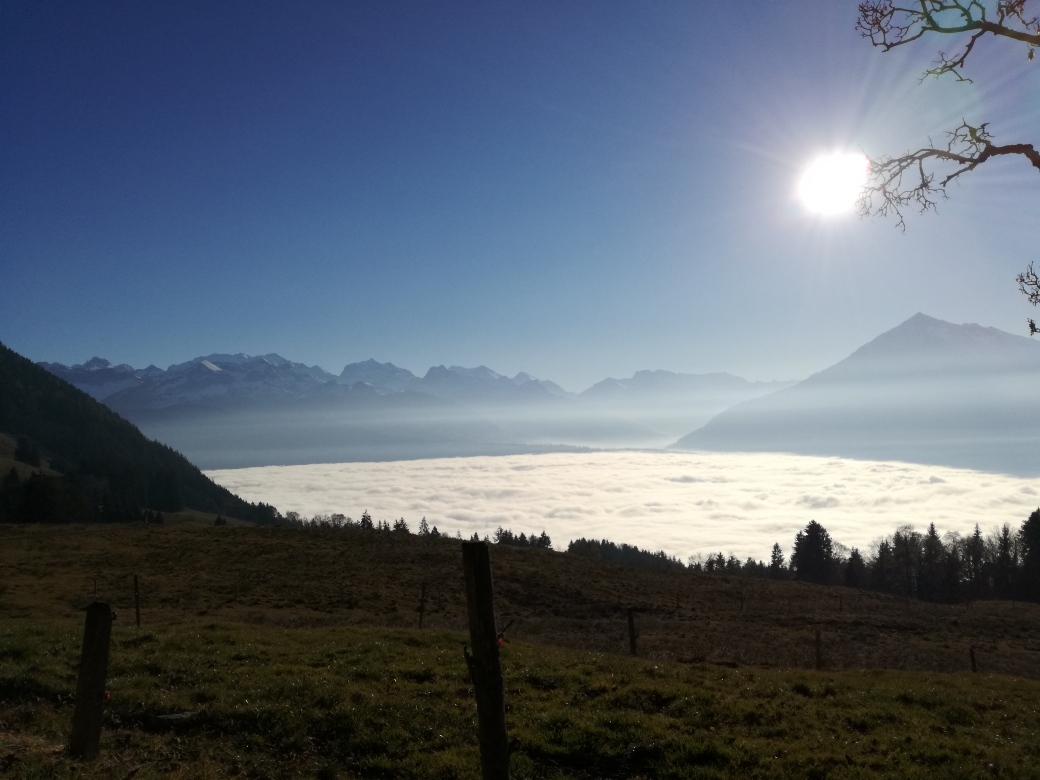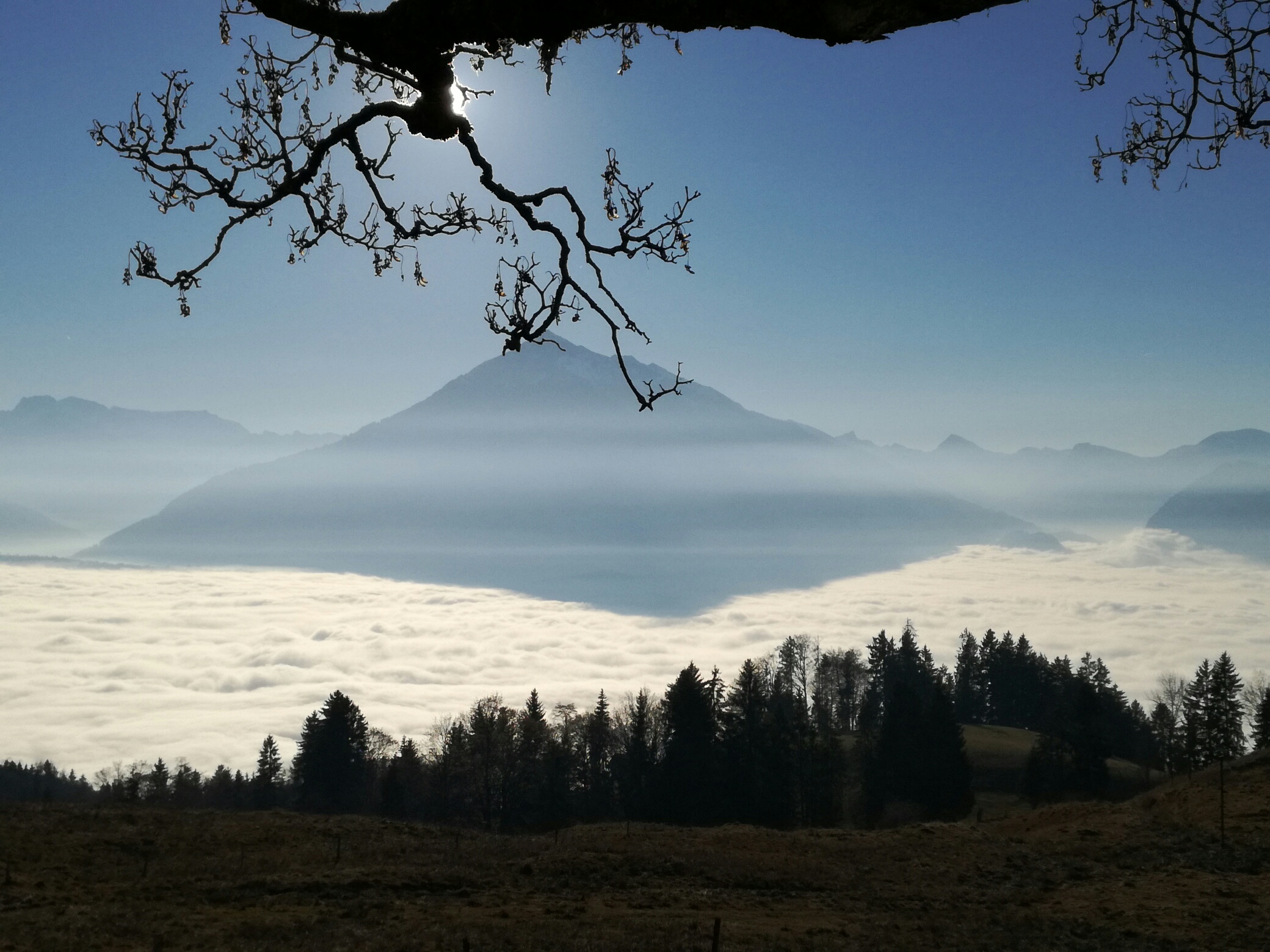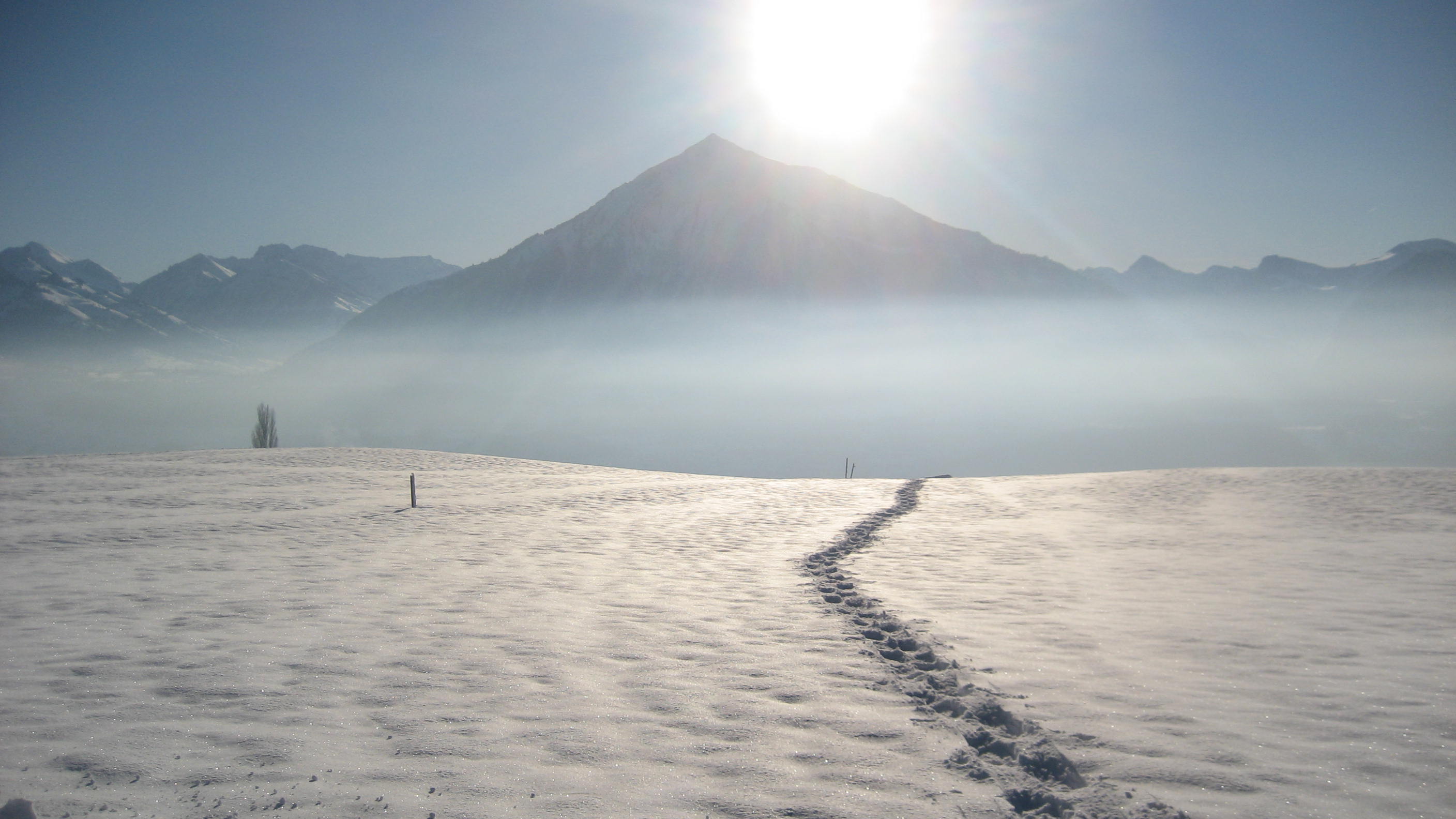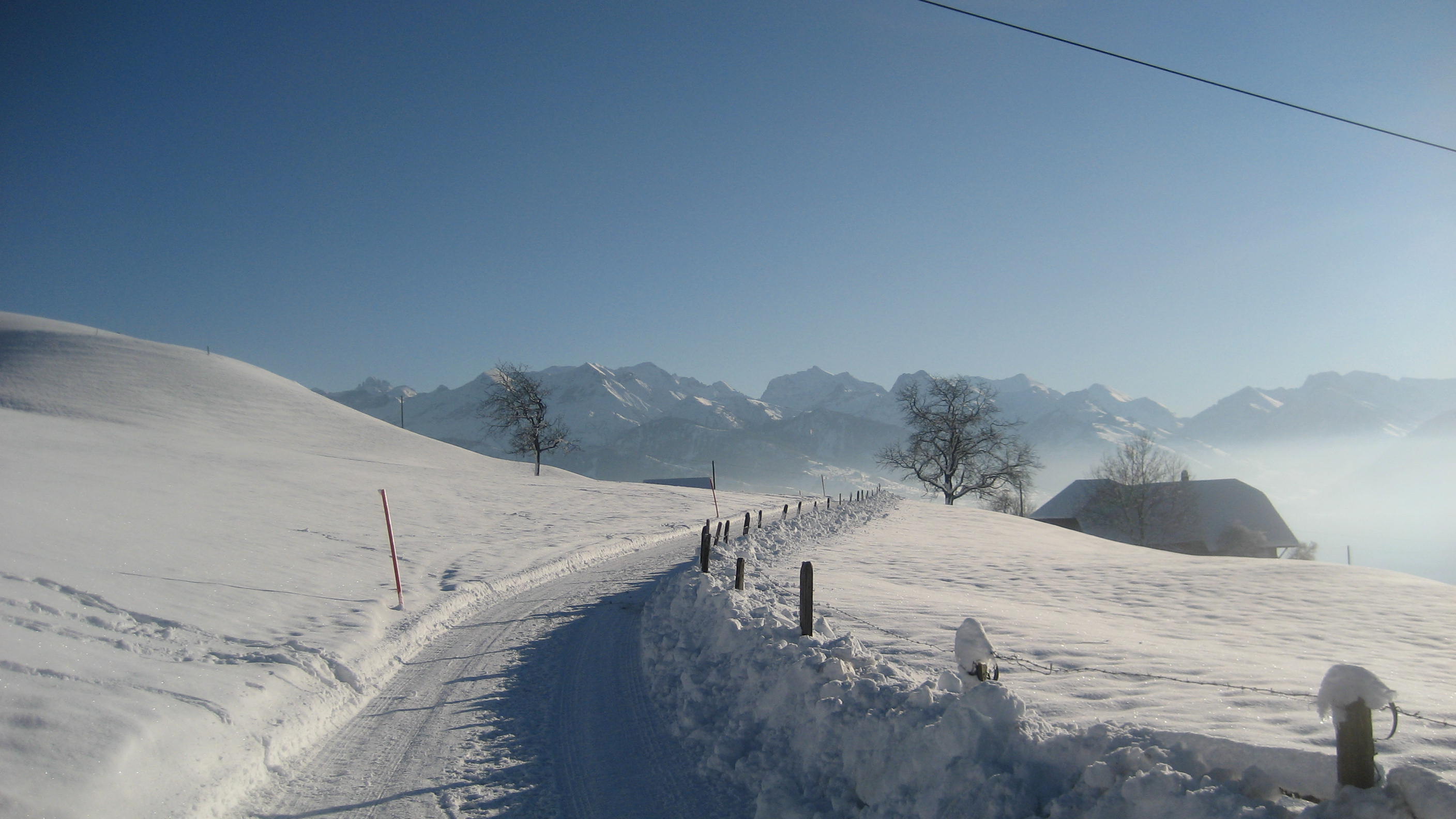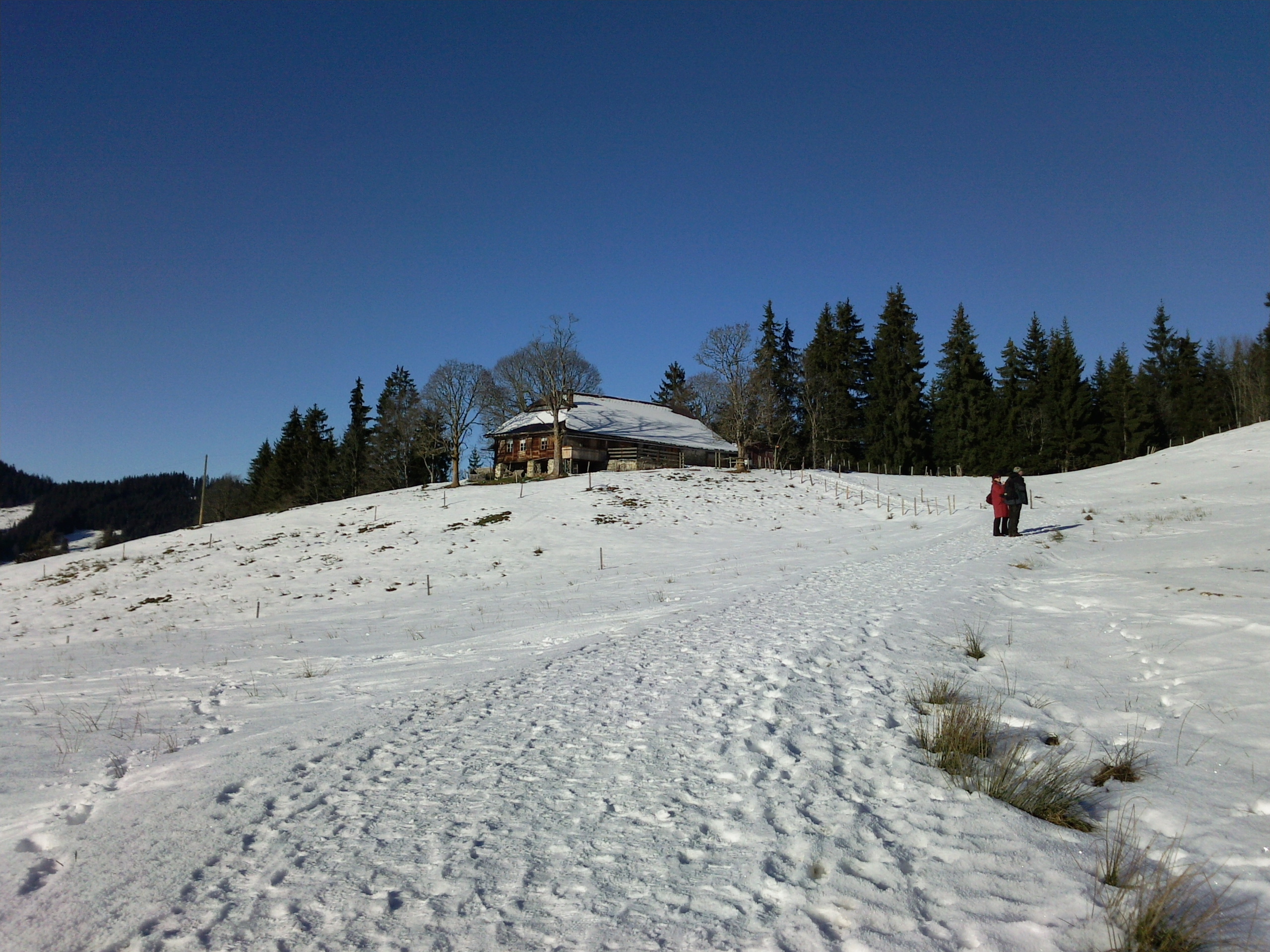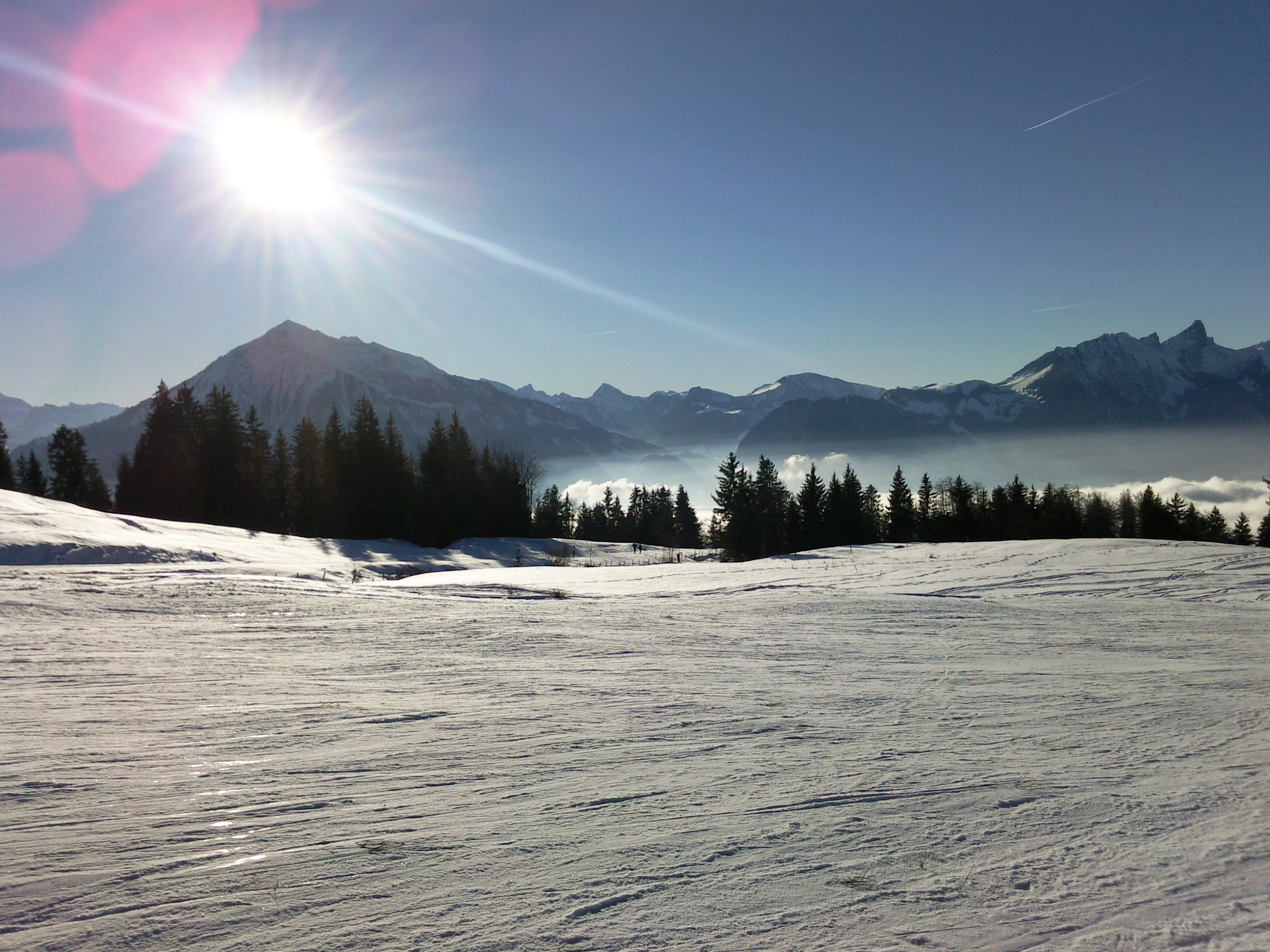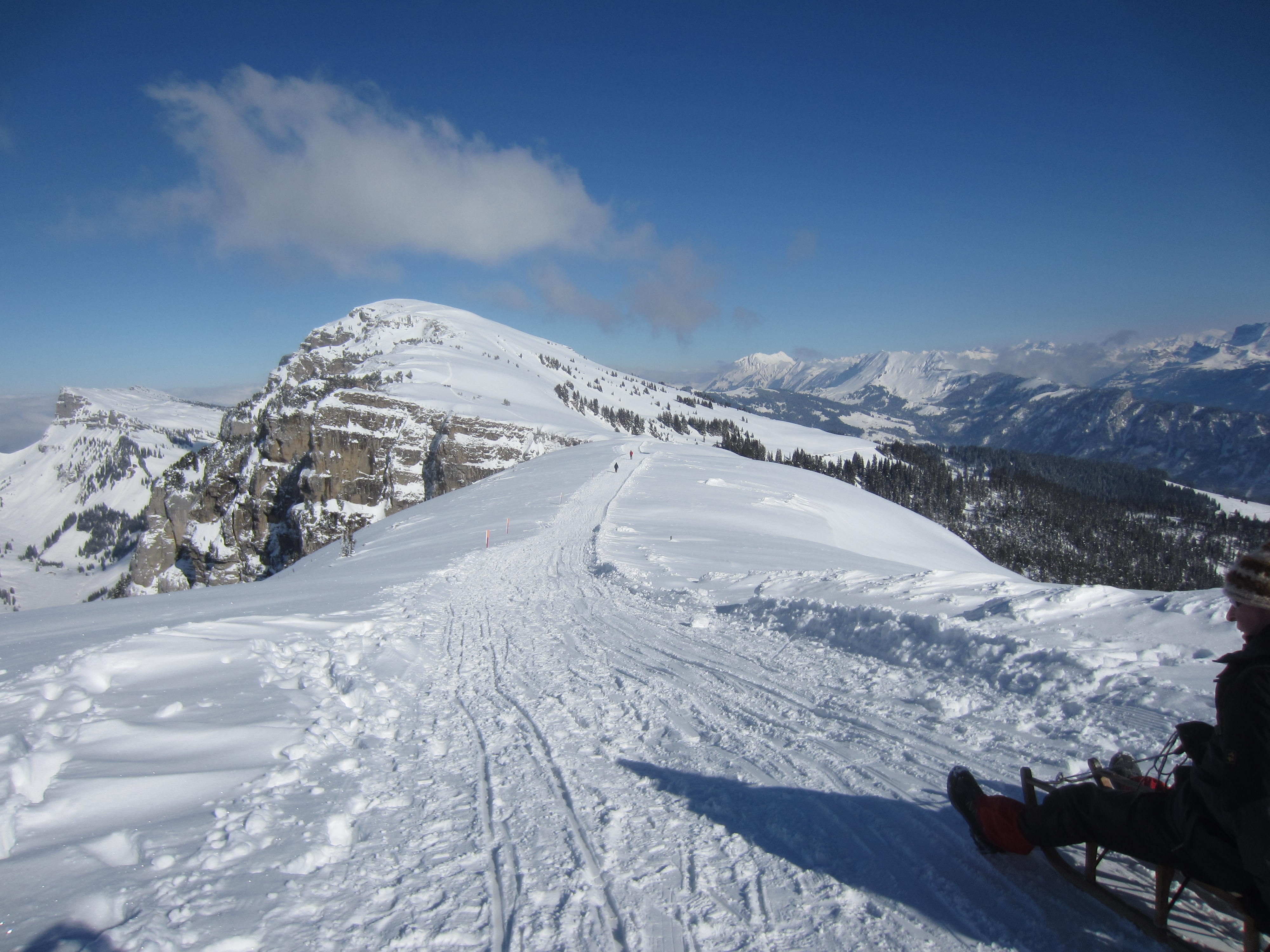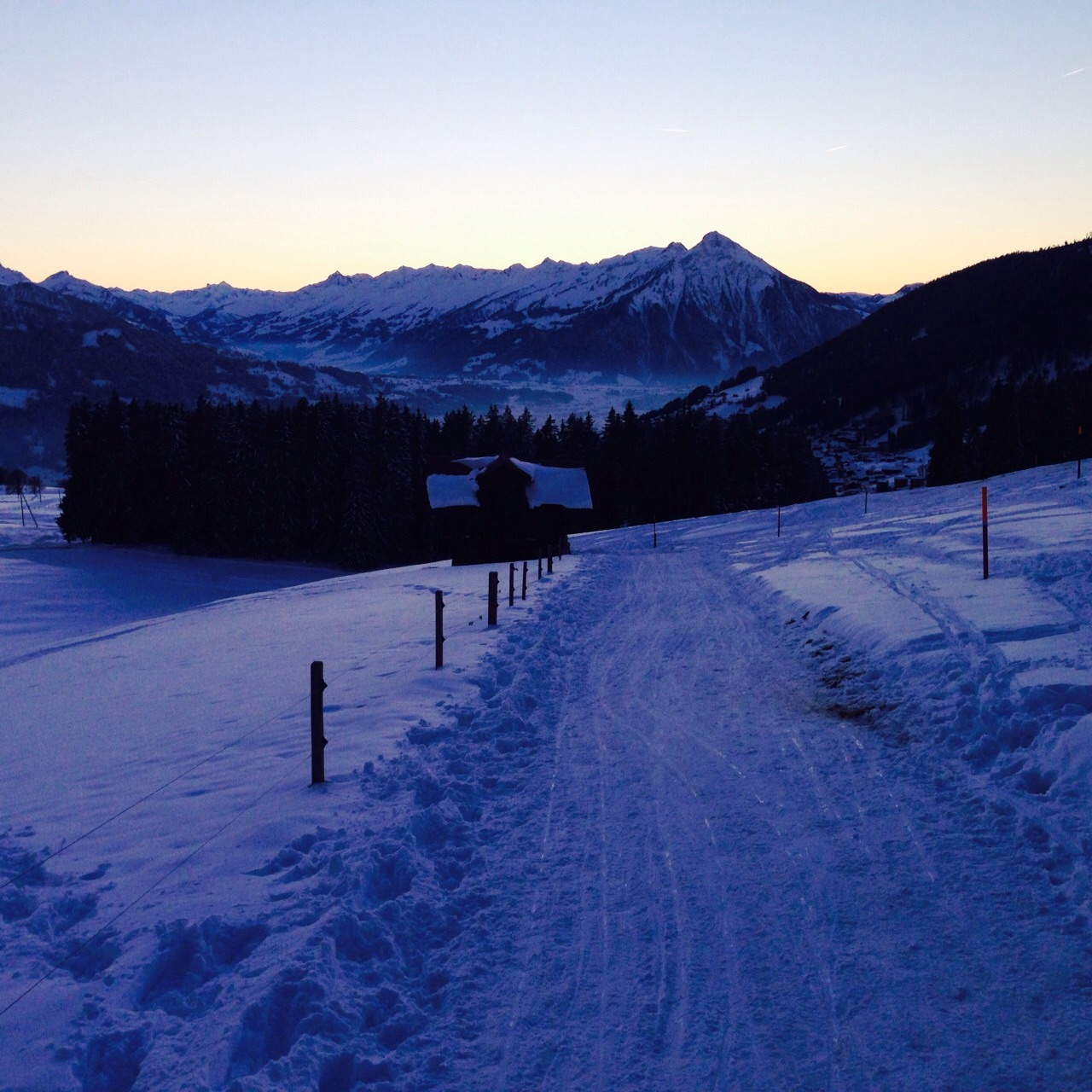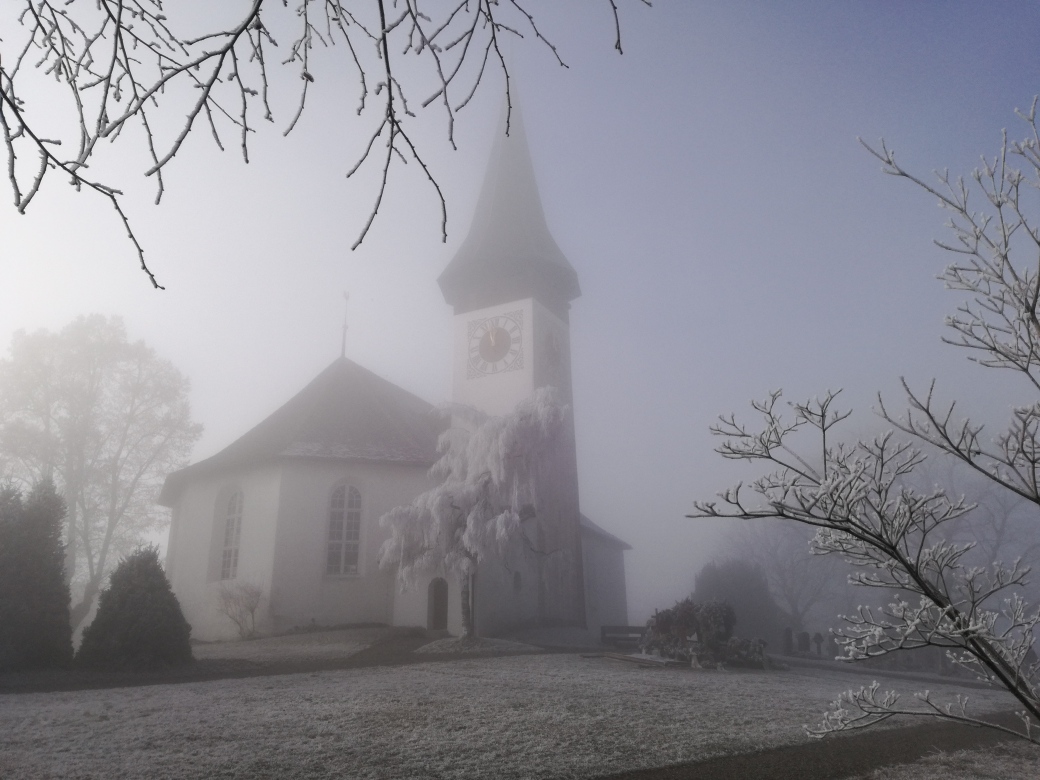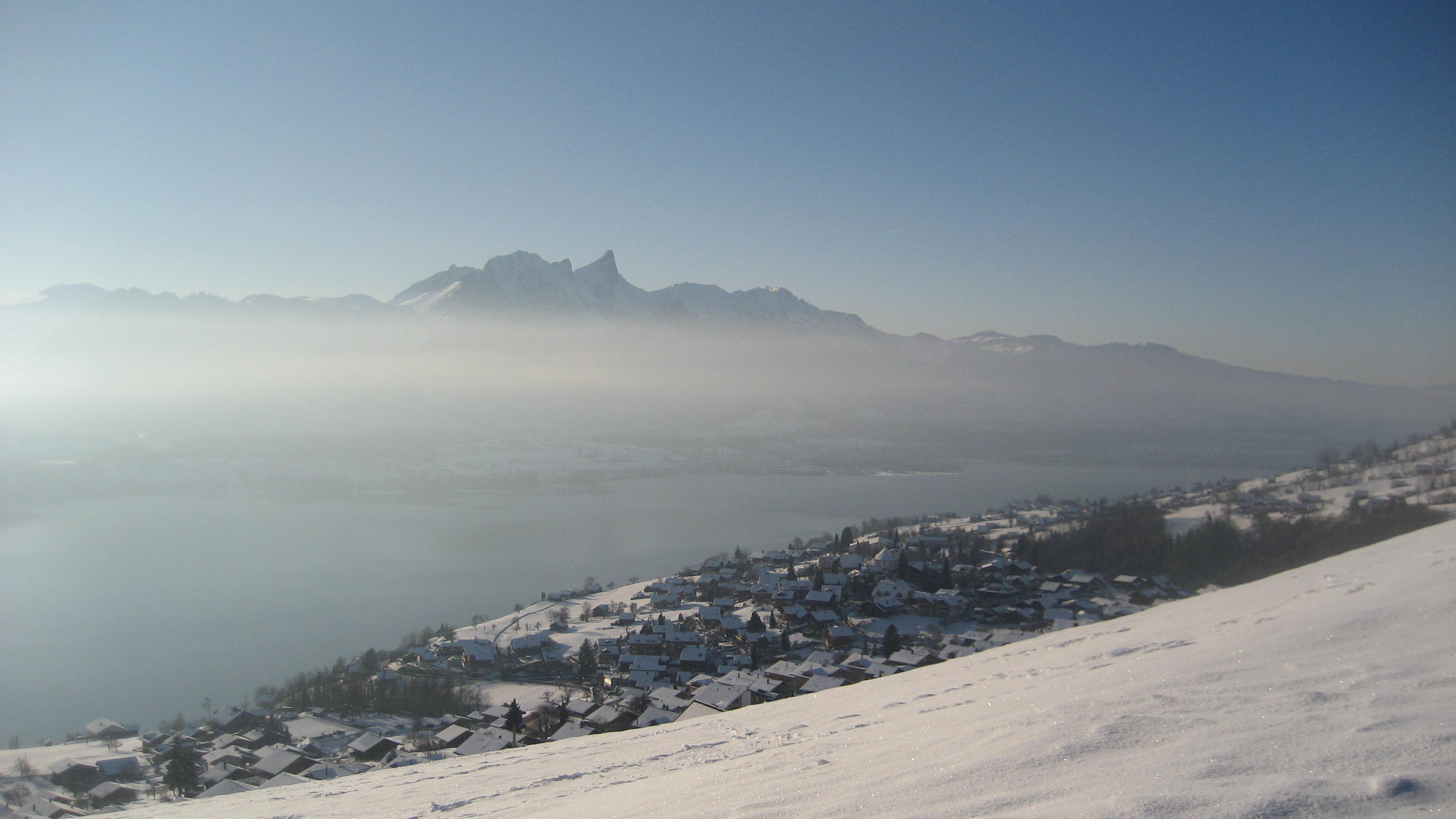 Current
Hiking and bikingseason and swimming in the lake, fishing trouts in the Grabenmühle Sigriswil, …
Coming soon
The village
Sigriswil lies 800 m above sea level on a sunny terrace above Lake Thun, with a beautiful view of the mountains and the lake. It offers good infrastructure for your daily requirements (cheese shop, butcher's, bakery, fruit and vegetable shop with organic products, a Coop, a shoe shop, drugstore with health food) and a sports shop where you can rent bicycles and skis.
The region
The attractions in and around the village of Sigriswil include: sigriswil-tourismus.ch/aktivitaeten/sommer
Spectacular suspension bridge, 182 m high, 340 m long, in Sigriswil.
Fishing for trout, in Sigriswil: grabenmuehle.ch
A planetarium, in Schwanden:sternwarte-planetarium.ch
An extensive scenic countryside for hiking and excursions. Ask us if you want any tips.
Biking
Fitness trail
Watersports
There is a panorama trail around the lake. It is divided into 4 stages and Sigriswil is one of the stages' starting / end points. brueckenweg.ch
The St. James pilgrimage route leads through Gunten / Merligen, close to Sigriswil.
Swimming and bathing opportunities in Gunten, Merligen, Oberhofen…
Wellness opportunities in the Hotel Solbad in Sigriswil; in the Hotel Beatus in Merligen; and in Oberhofen.
The caves of St. Beatus. beatushoehlen.swiss/de
The Ballenberg outdoor museum, near Brienz. ballenberg.ch
Day trips to Thun, Bern, Interlaken, Grindelwald…
Ship excursions on Lake Thun and Lake Brienz. ship timetable
Skiing and snowboarding, in Sigriswil, Schwanden, Niederhorn, Beatenberg…
Cross-country skiing in Justistal / Sigriswil, Schwanden.
Winter hiking, snow-shoe hiking.
Paragliding in Interlaken. fly-ikarus.ch
And much more. Come and ask your hosts.
Events in and around Sigriswil
Parade on the 2nd of January. sigriswil.ch
Fireworks on the 1st of August, Switzerland's national day.
Lake Thun Night Festival / Lake Spiez Night Festival seenachtsfest-spiez.ch
Musicals on a stage in Lake Thun. thunerseespiele.ch
Bear Festival, in Sigriswil  sigriswiler-baerenfest.ch
Dividing up the cheese at the end of the alp cheese-making season, in Justistal, with the return of the cows in a ceremonial procession from their summering on the alps. sigriswil.ch