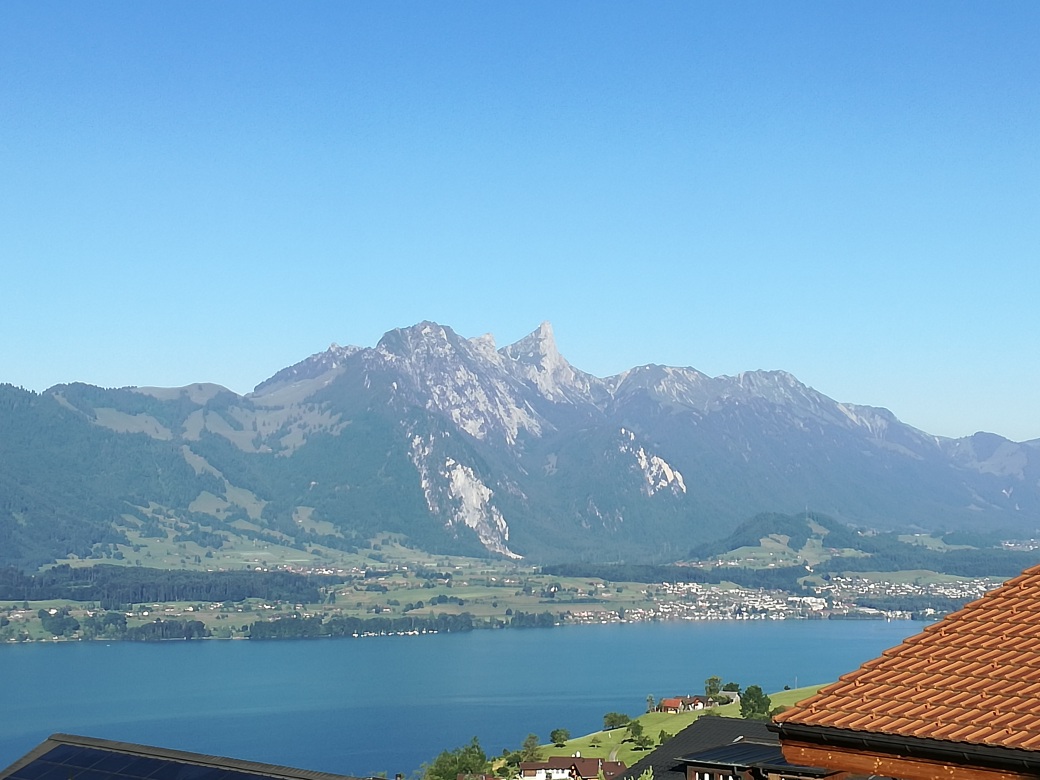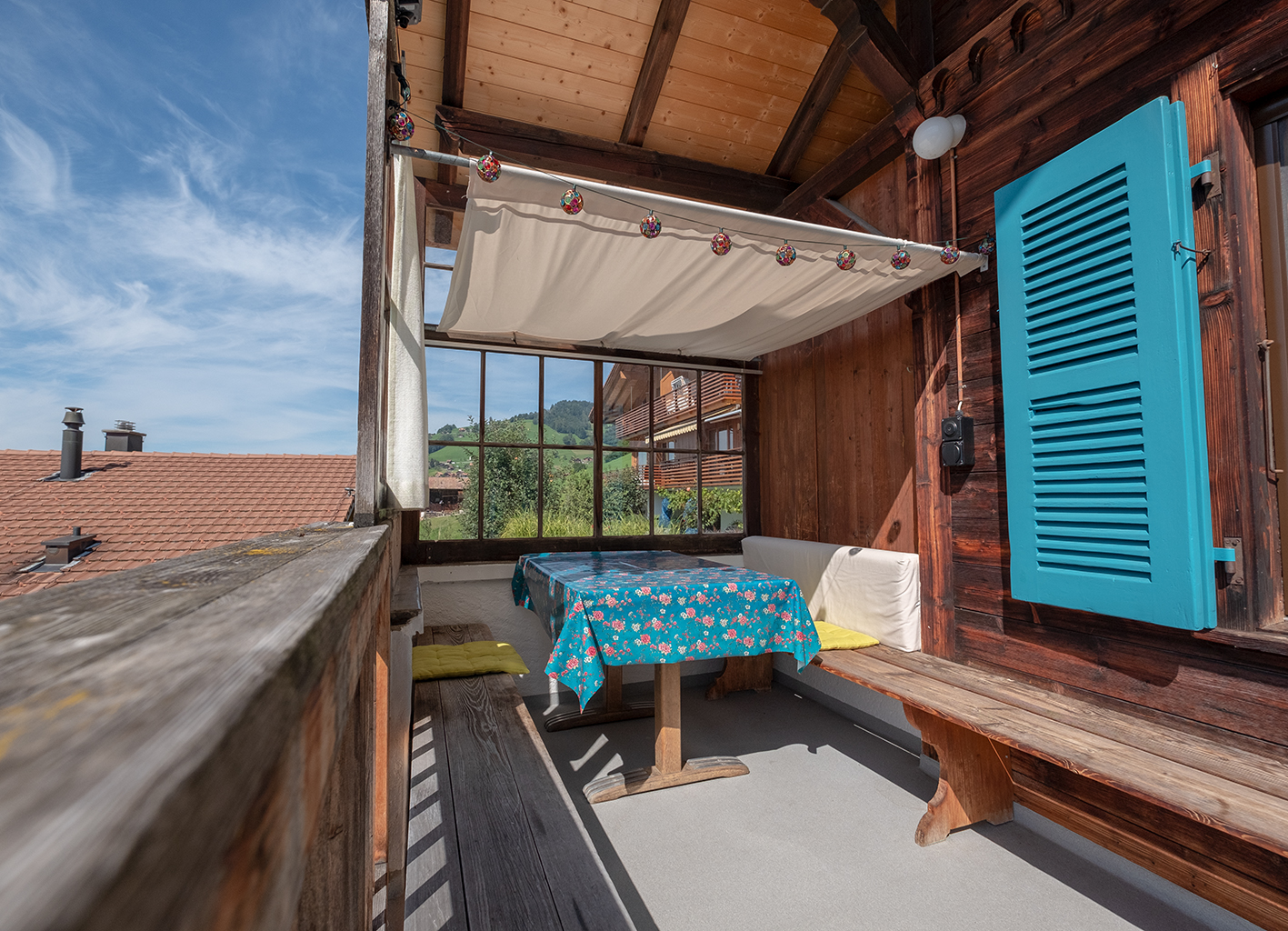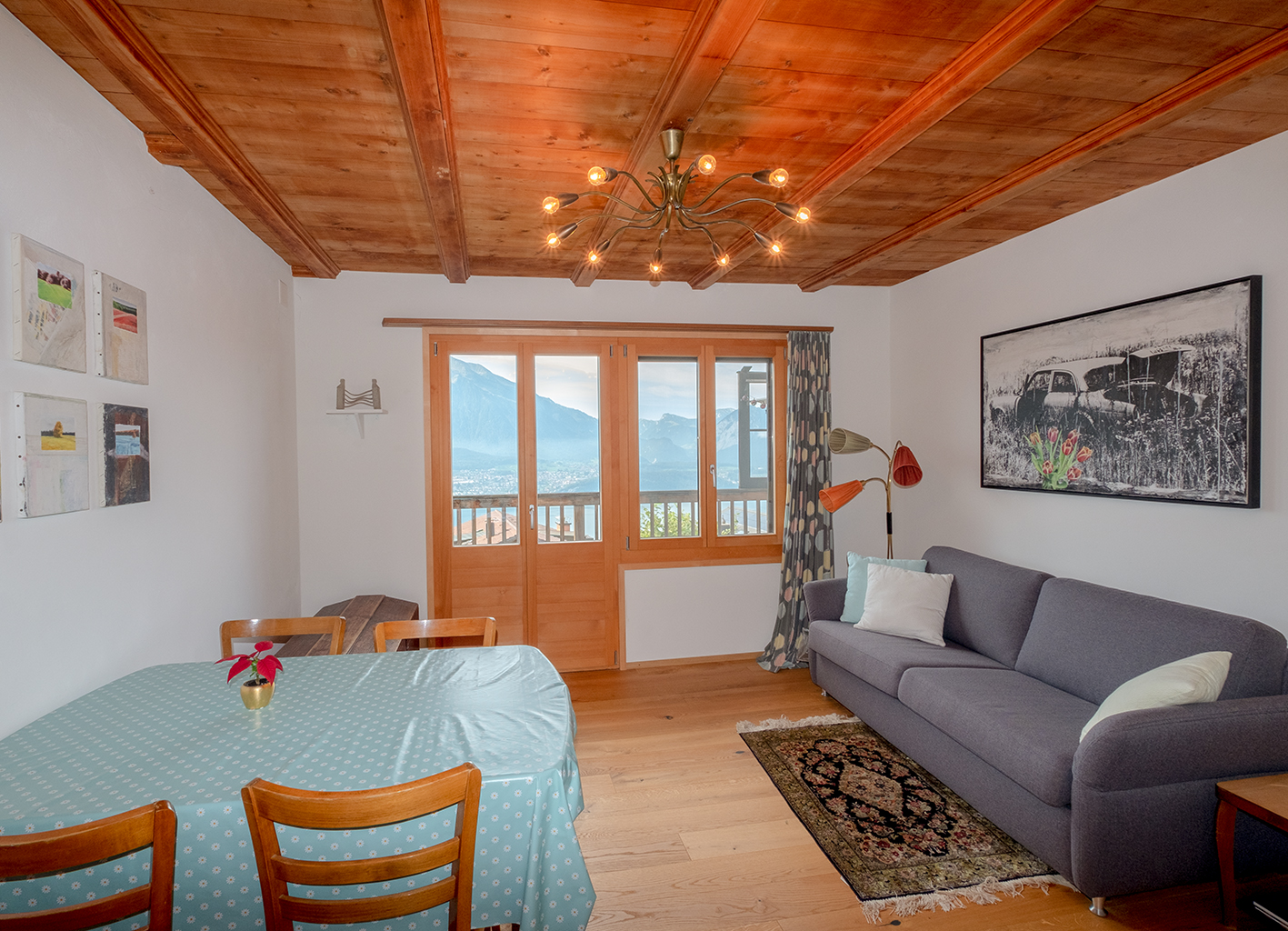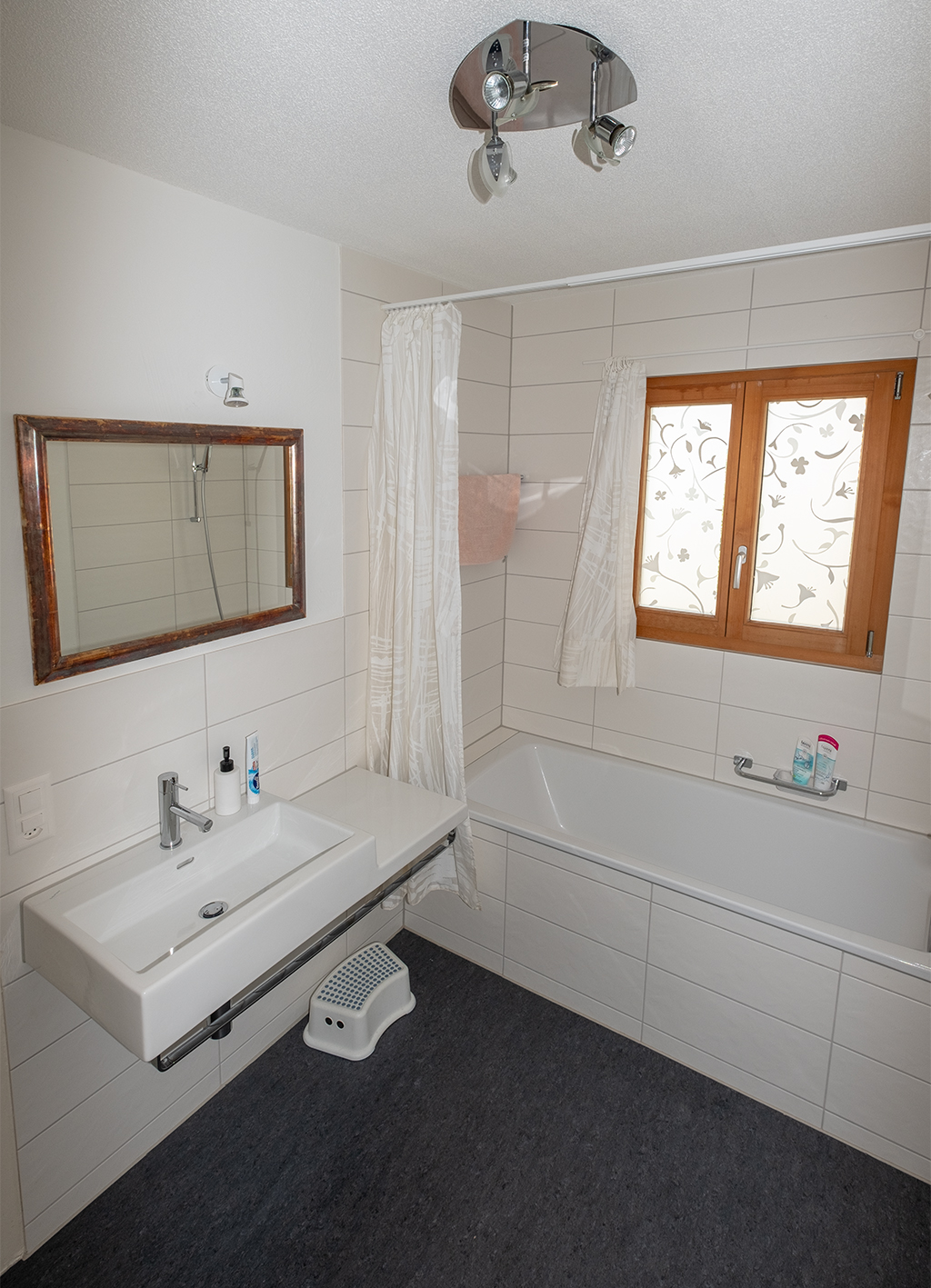 Studio Stockhorn
The Stockhorn room has its own small kitchen with a dining table and a pull-out sofa on which you can sleep (140 cm wide). Direct access to the balcony leads to a cosy corner with a table and chairs, protected from the wind and weather.
Using the kitchen is included in the roomprice after the second night. If you just stay ONE night, there are extra costs for cleaning, amount of CHF 20.-
The room's own bathroom with a shower and sink and a separate toilet are adjacent, across the corridor.
Art by PETER THALMANN is displayed in the Stockhorn.
Price (for double occupancy):
Peak season CHF 130.00           Off season   CHF 120.00