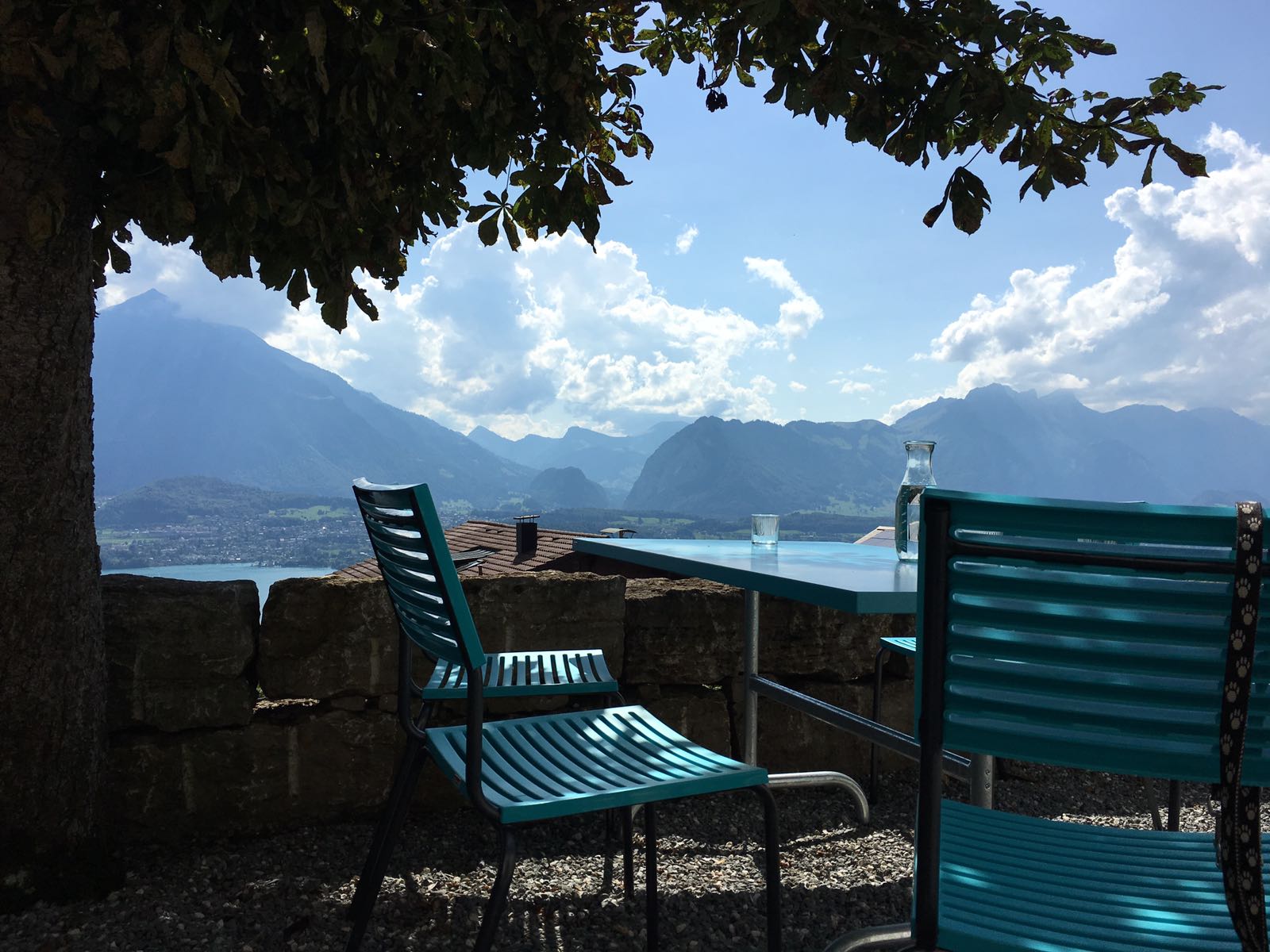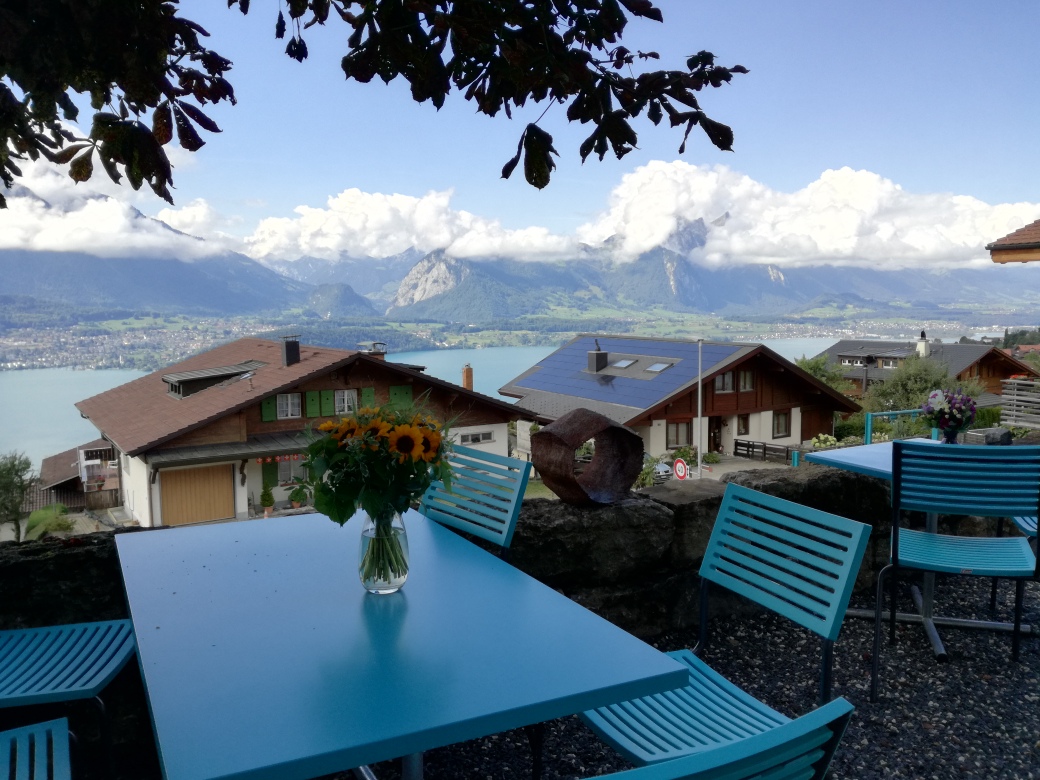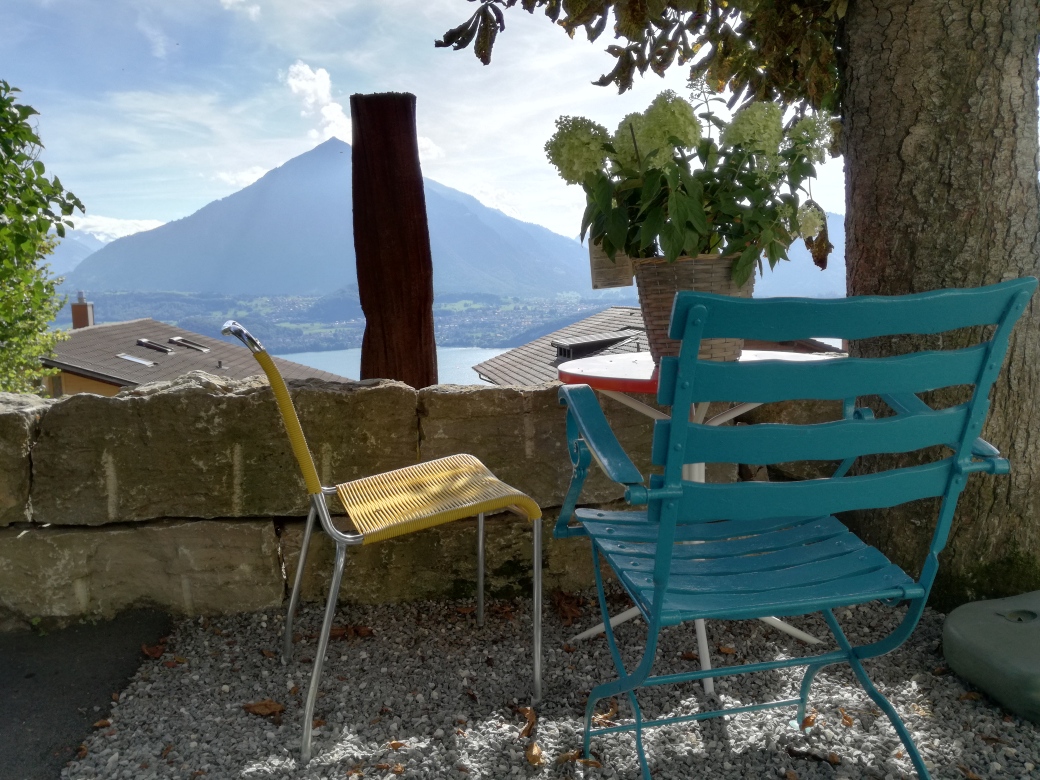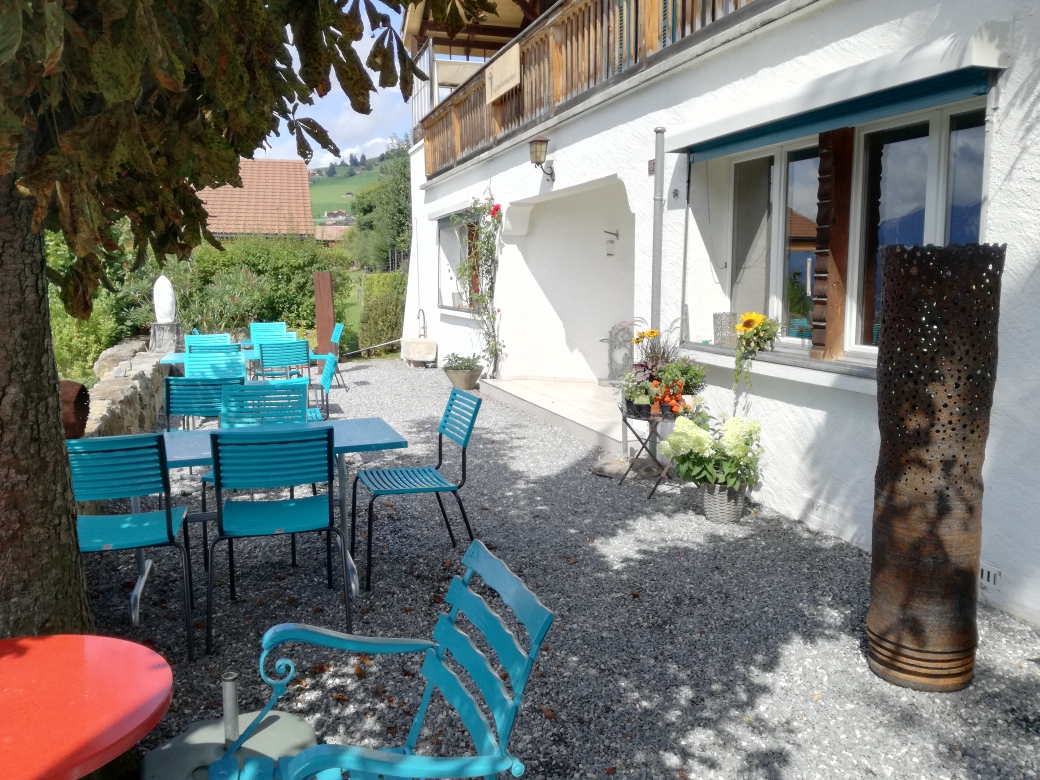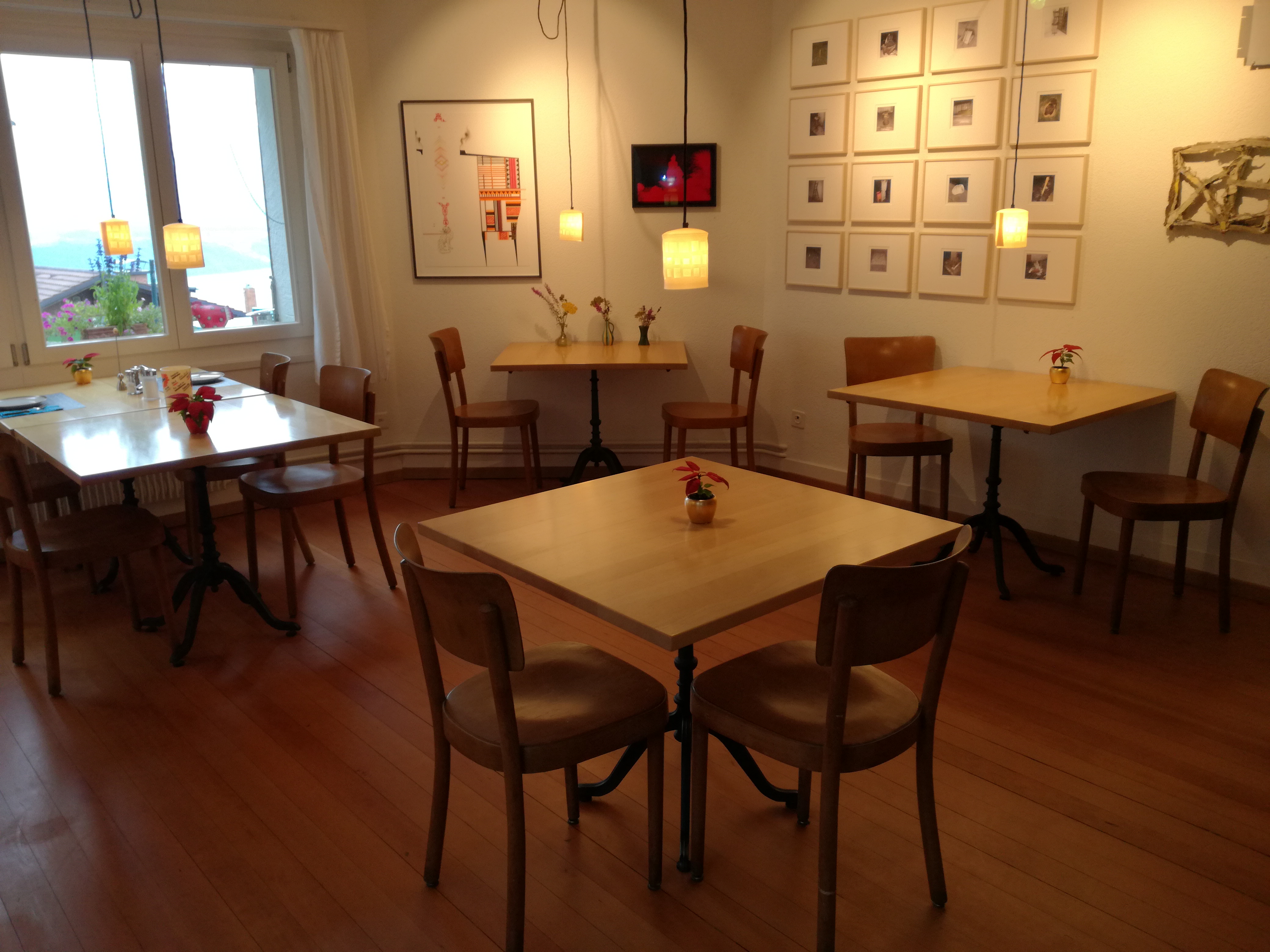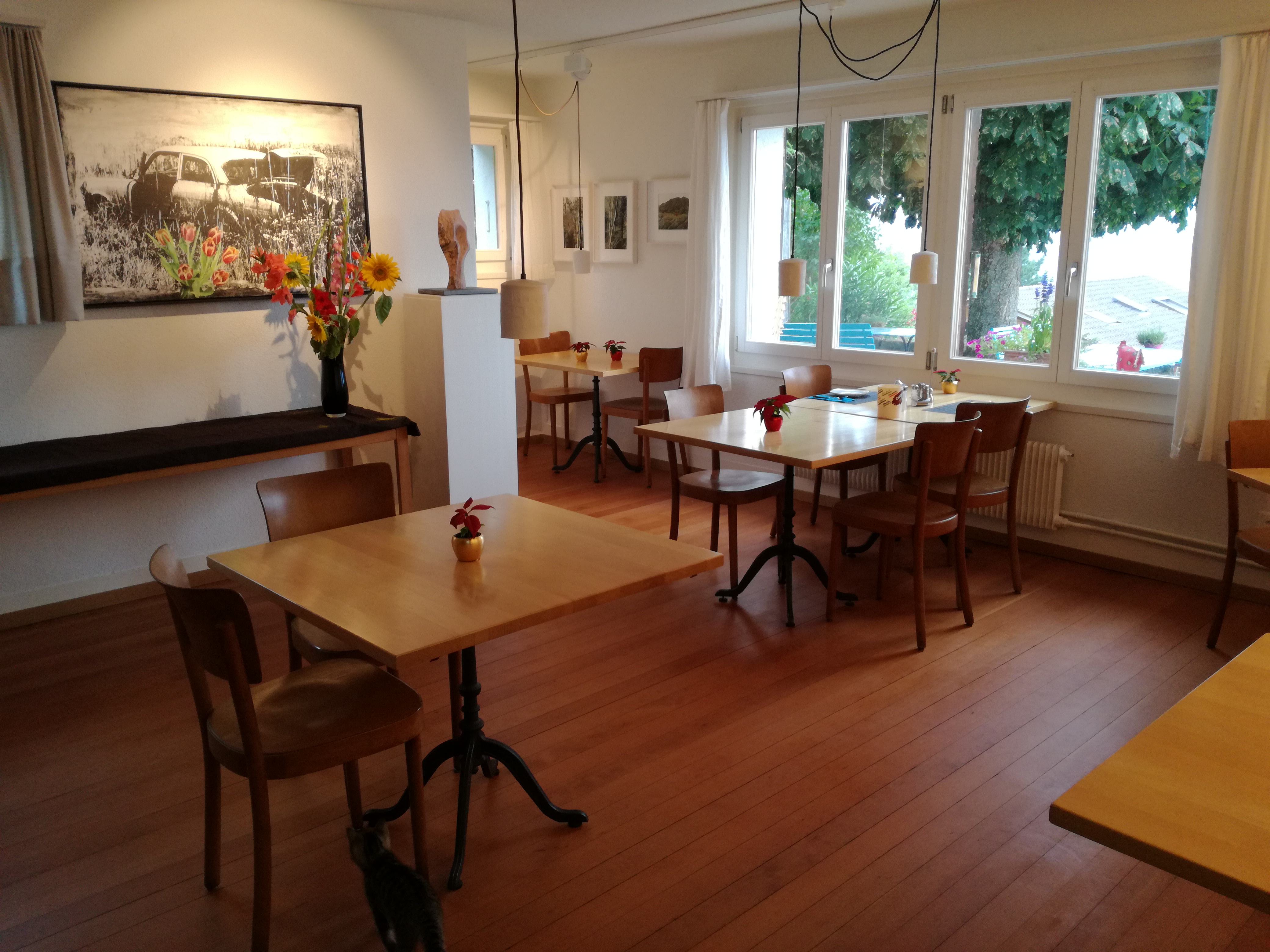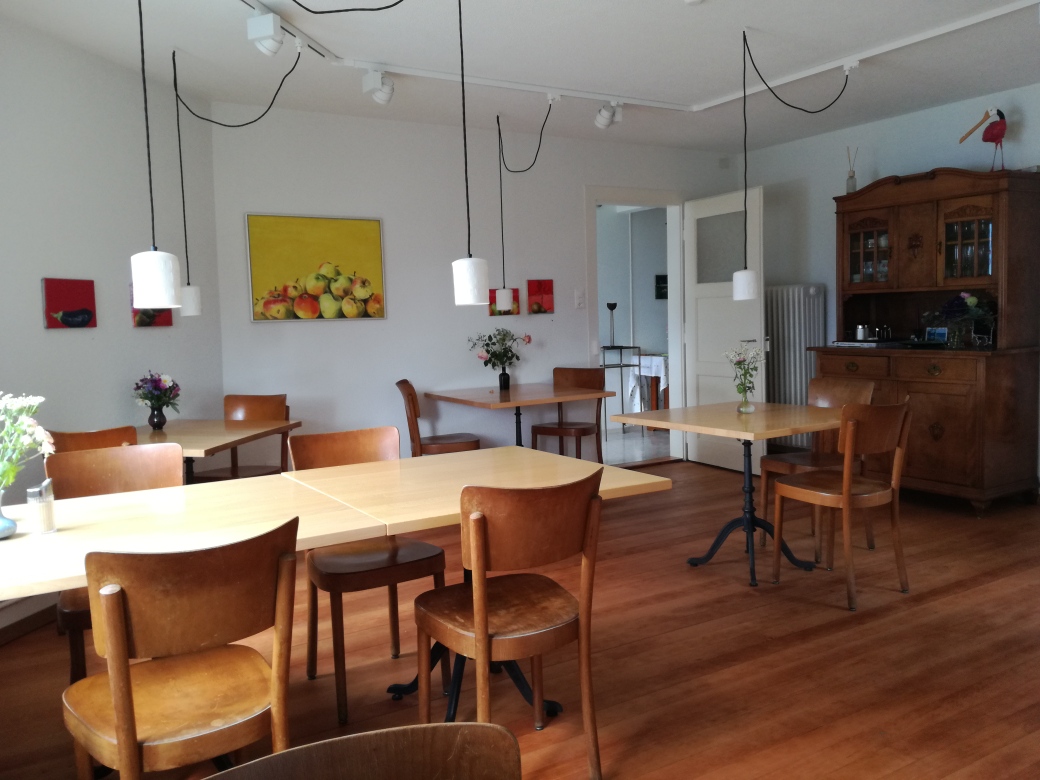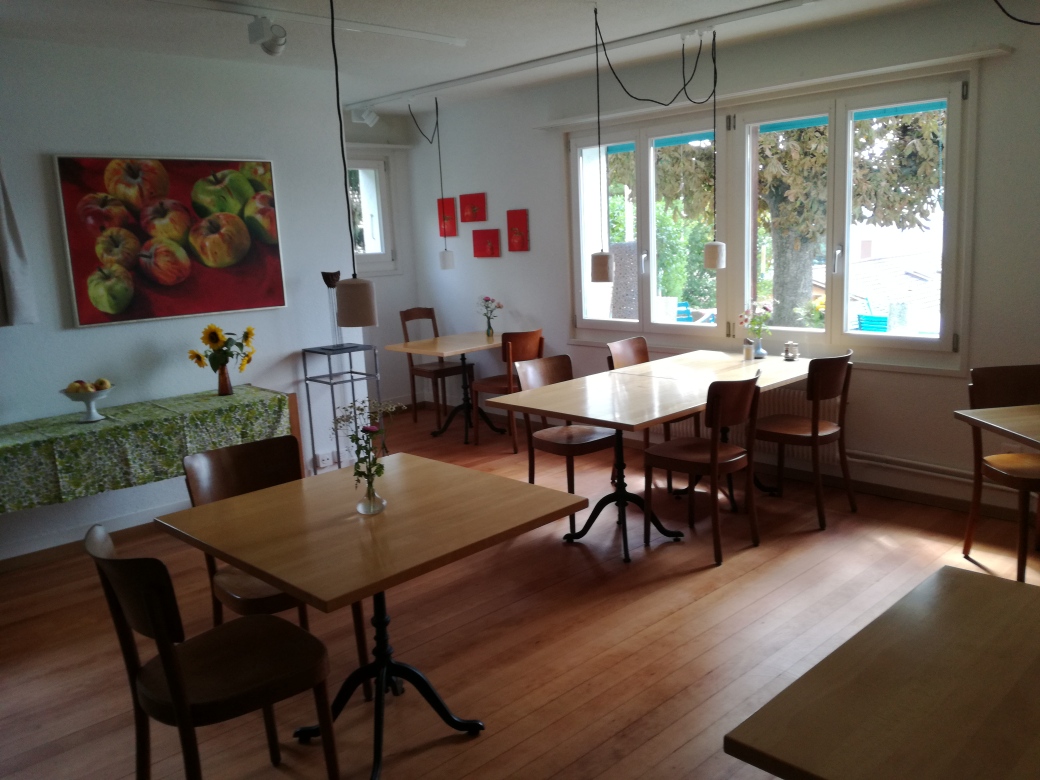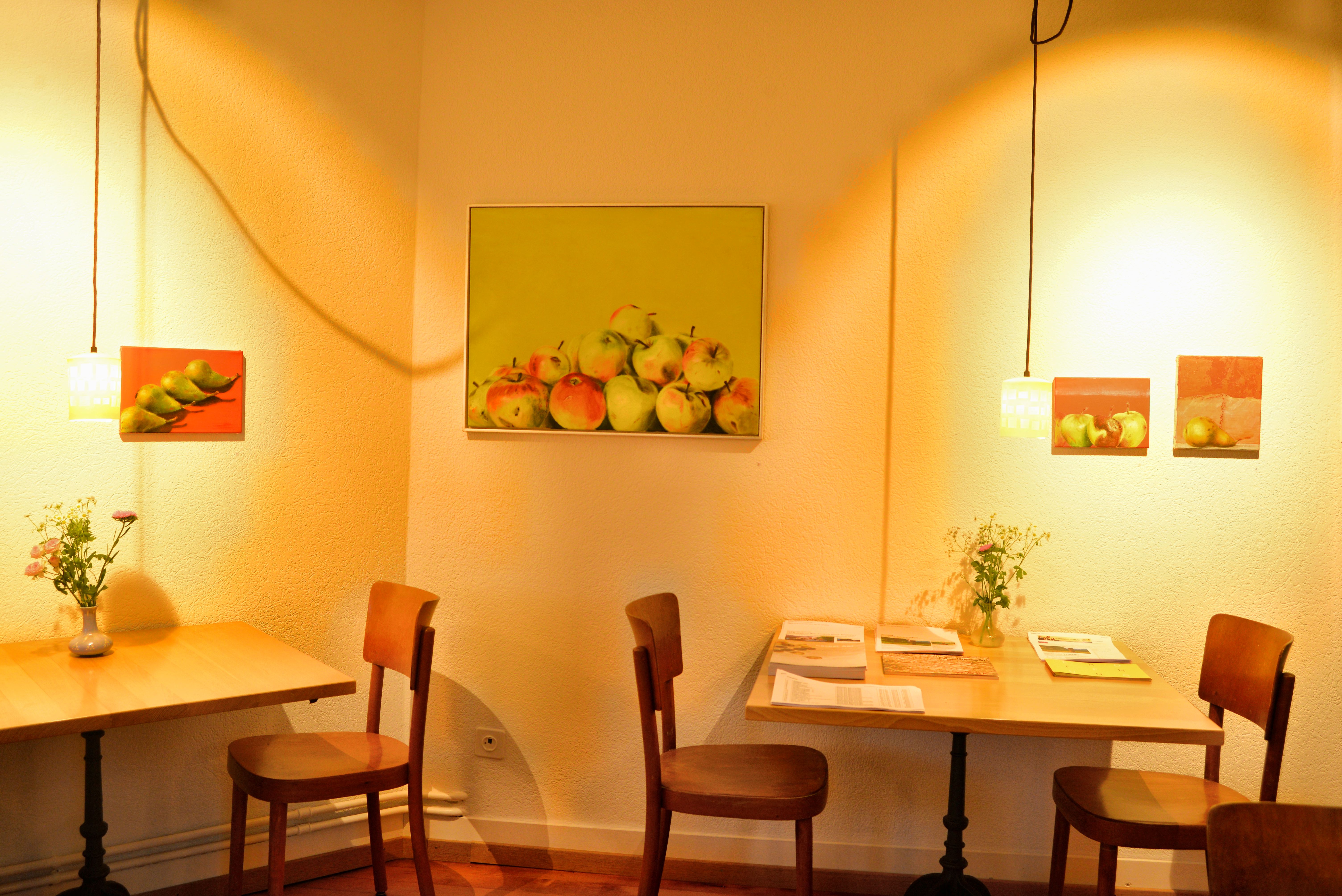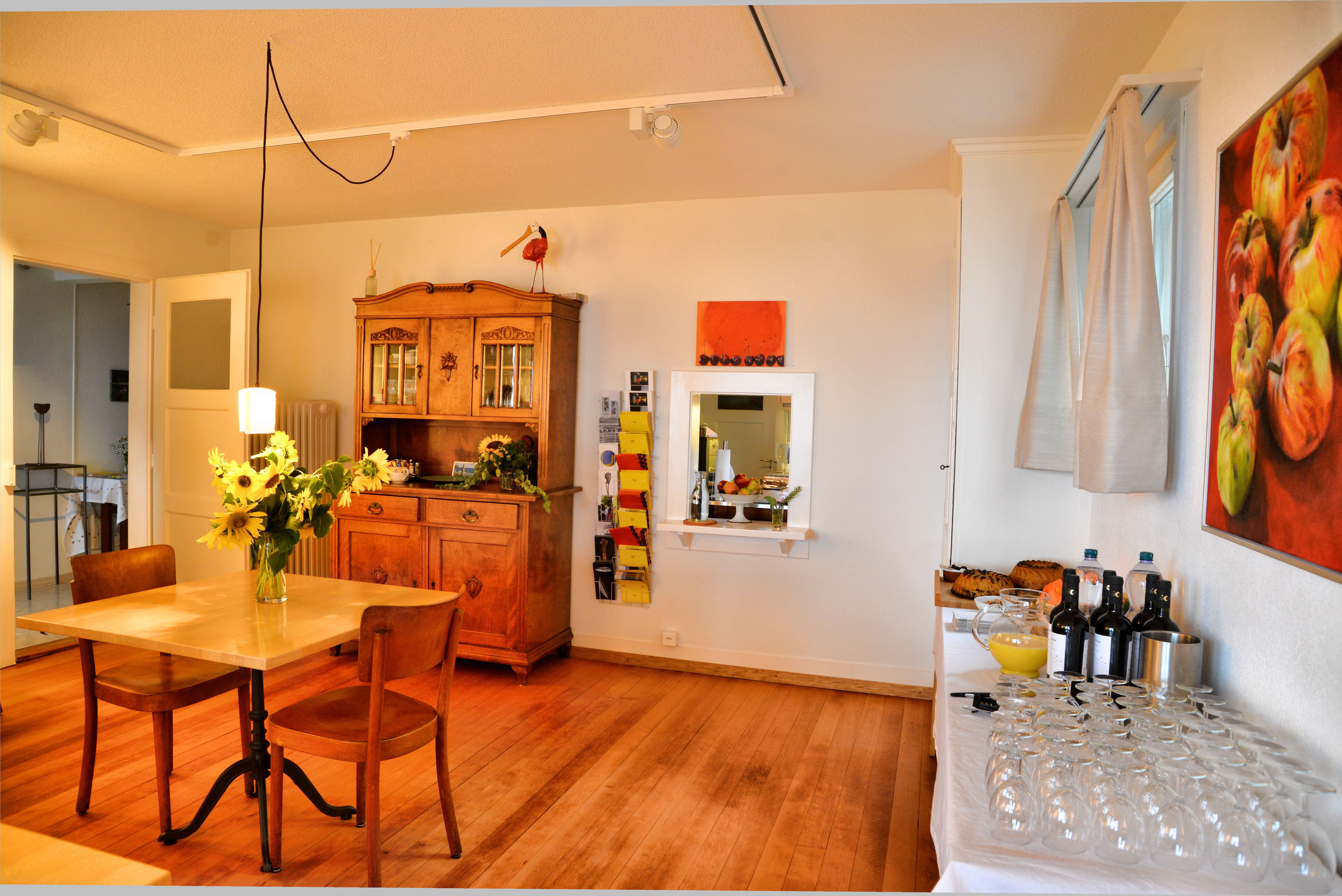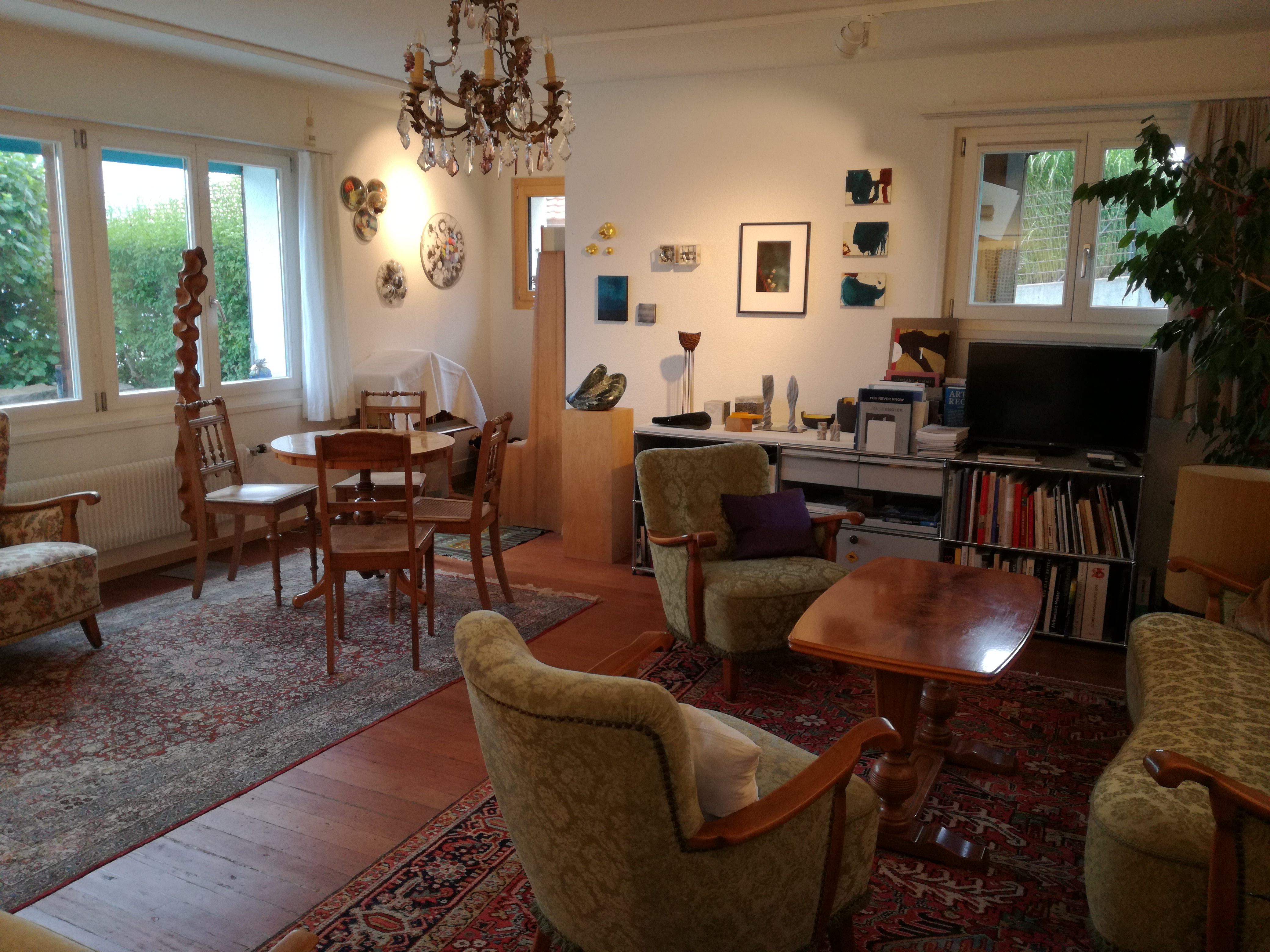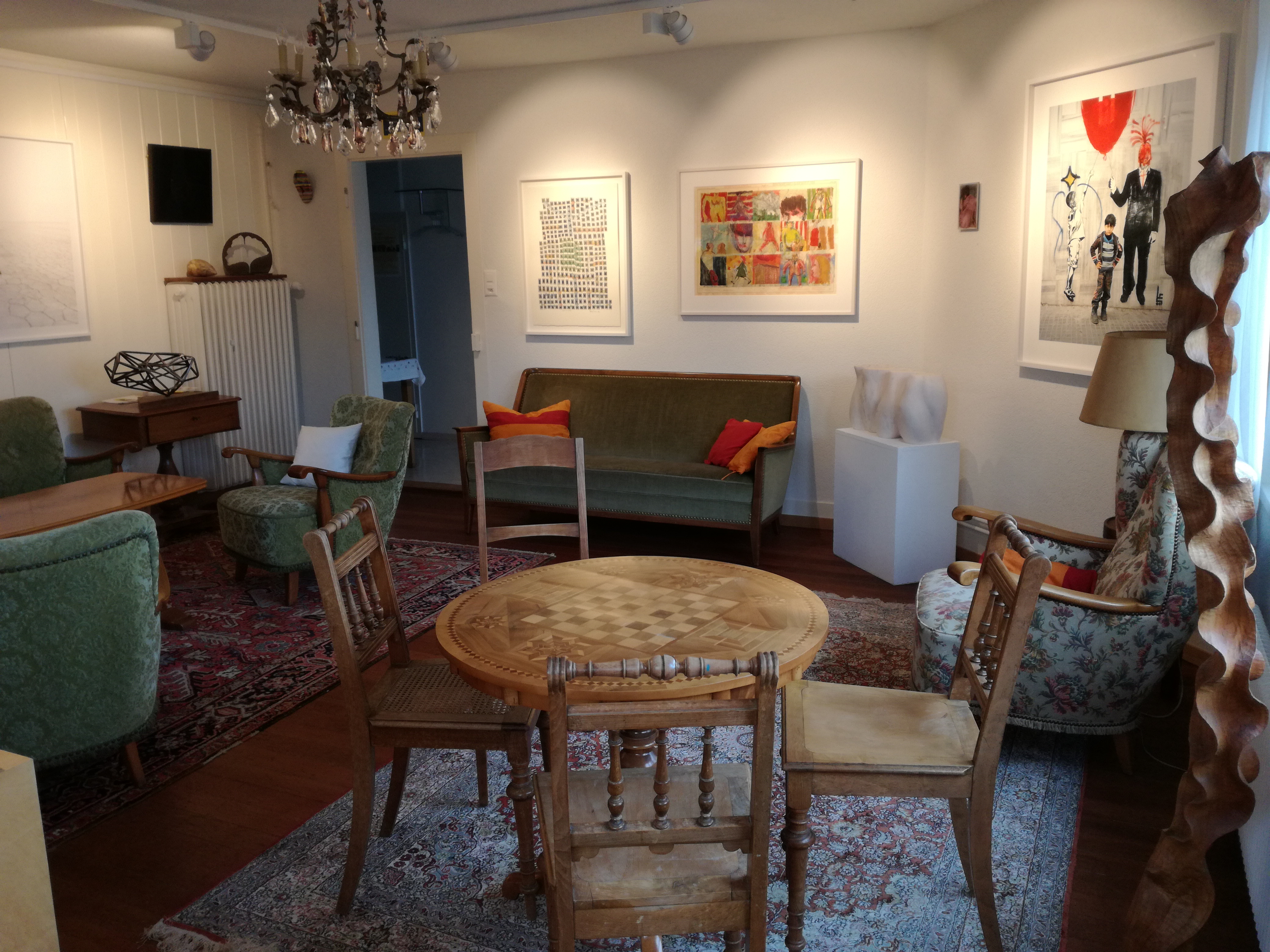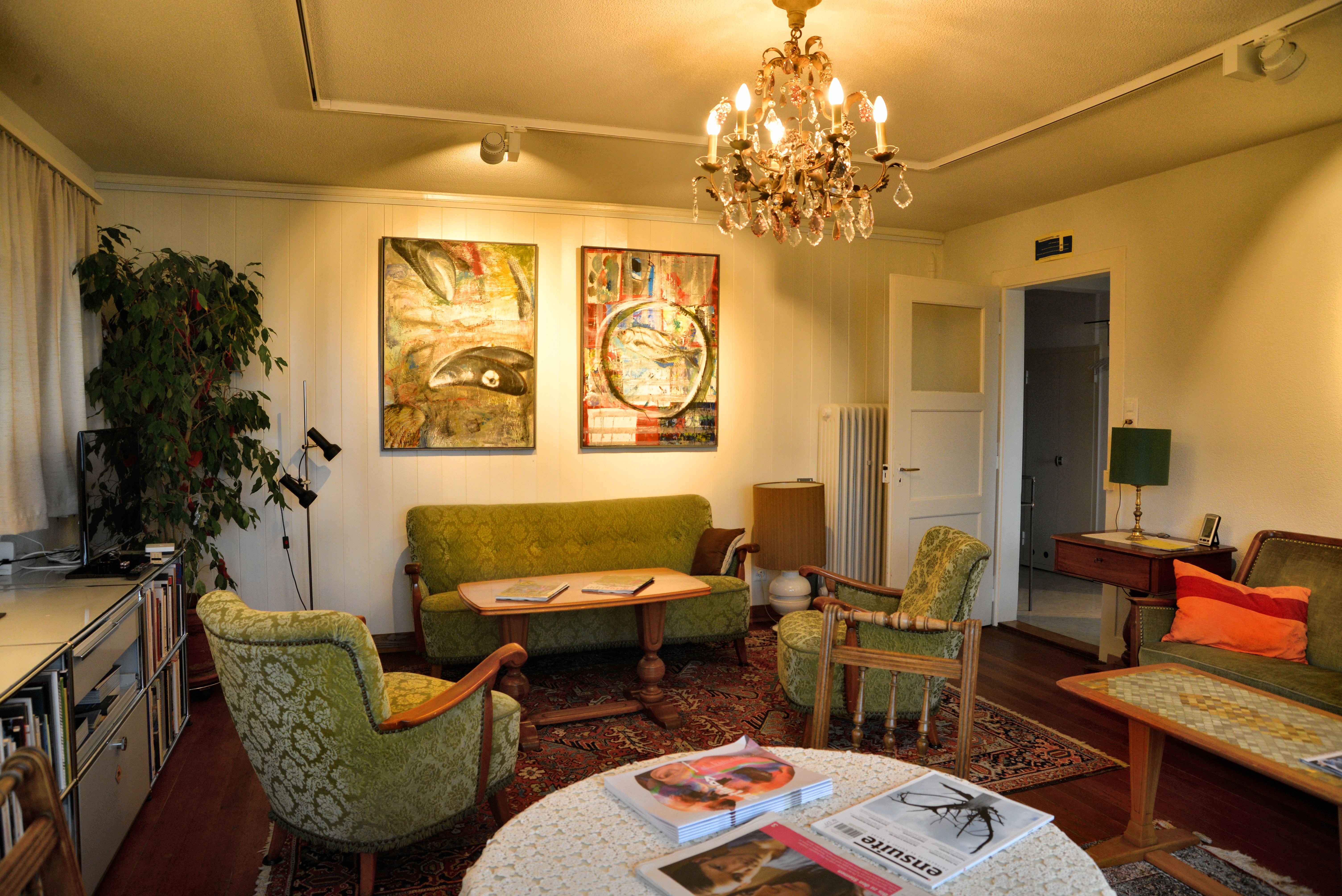 The café has 2 rooms. There is space for 20 people. You can use the room with tables and chairs, or the saloon with sofas and armchairs, as you like. Because these rooms are also a gallery, guests are surrounded by art here.
On sunny days the terrace offers a beautiful view of Lake Thun and the mountains.
The small menu offers regional and seasonal products: savoury or sweet, cold or warm. A different home-made cake is offered every day and can be enjoyed with a cup of tea or coffee. On advance order we can also serve a generous breakfast on Sundays.
Opening hours
Saturday         2 – 7 p.m.
Sunday            11 a.m. –  6 p.m.
Private events
The café with its artistic flair is also a good place to hold your special event, be it for business, family, a birthday… There is room for 14 people. Please get in touch with us for any special arrangements.